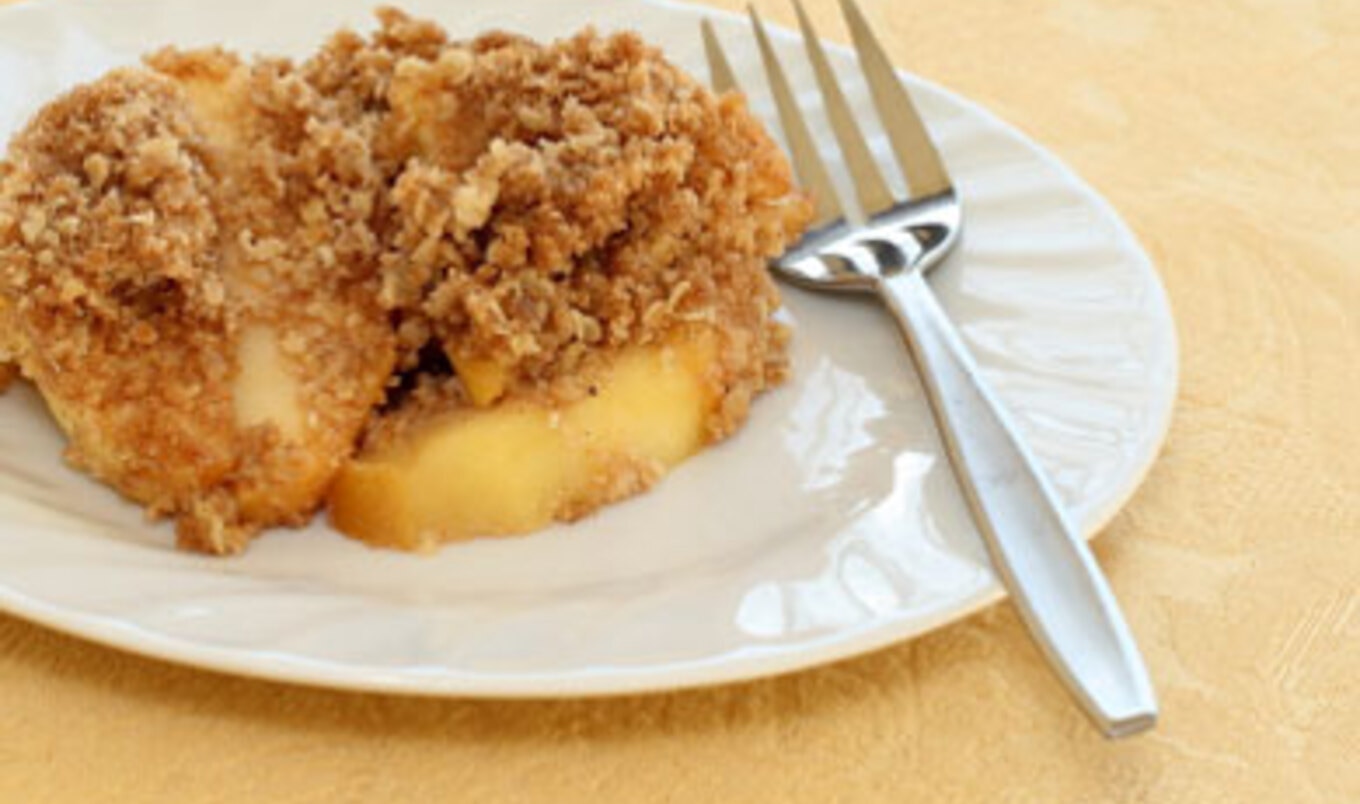 If the food-crazed holiday season has you running for the hills, whip up this festive, low-fat treat.
November 12, 2013
---
This low-fat Thanksgiving dessert from cooking instructor Katherine Lawrence is the perfect way to wrap-up a rich, satisfying holiday dinner.
Serves 8
What You Need:
½ cup pecans
1 apple, ¼-inch diced
1/3 cup maple syrup
½ cup non-dairy milk
1½ cup whole-wheat pastry flour
1 tablespoon baking powder
½ teaspoon salt
¾ cup unsweetened applesauce
½ cup agave
1 tablespoon vanilla
What You Do:
Preheat oven to 350 degrees. In a small casserole dish or 9-inch cake pan, spread a single layer of pecans and layer apples on top. Drizzle with maple syrup and non-dairy milk.
In a large bowl, whisk flour, baking powder, and salt until evenly mixed. Add applesauce, agave, and vanilla to flour mixture and stir well until combined. Gently pour batter over apples and pecans, and spread evenly.
Bake for 30 to 35 minutes or until a toothpick inserted in the center comes out clean. Remove from oven, and carefully flip cake onto a platter and serve.
Click here to watch Katherine Lawrence prepare this tasty Apple Pecan Flip.