News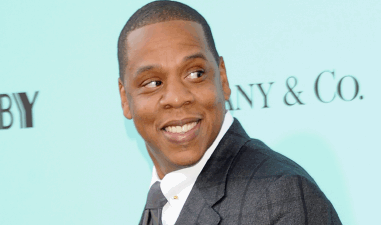 Jay-Z Celebrates 44 Years with 22 Days of Veganism
The famed rapper may have 99 problems, but a fat- and cholesterol-laden diet is not one.
December 4, 2013
---
Hip hop icon Jay-Z is beginning his 44th birthday with a healthful challenge—following a plant-based diet for 22 days. The platinum rapper announced his newfound ethical eating habit on the Life and Times blog. He says a friend served as the impetus for going cruelty-free, and so far the challenge has not been much of a challenge. "On December 3rd, one day before my 44th birthday I will embark on a 22 Days challenge to go completely vegan, or as I prefer to call it, plant-based!!" writes Jay-Z. "This all began a few months back when a good friend and vegan challenged me to embrace a 'plant-based breakfast' every day. It was surprisingly easier on me than I thought…" The hip-hop community has a long tradition of embracing veganism, with rappers such as KRS-One and Wu-Tang Clan's RZA, along with industry moguls such as Russell Simmons, promoting plant-based diets.
Want more of today's best plant-based news, recipes, and lifestyle?
Get our award-winning magazine!
Subscribe