News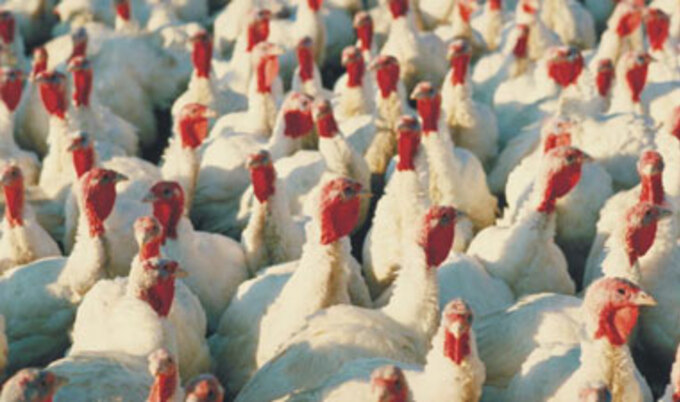 Butterball Employees Convicted of Animal Cruelty
A slew of Butterball employees face misdemeanor and felony charges after being caught on tape kicking and throwing birds.
February 26, 2013
---
Within the last two years, there have been multiple animal cruelty convictions at a Butterball factory farm in North Carolina due to undercover footage taken by animal-advocacy group Mercy For Animals. Recently, two more Butterball employees, Terry Johnson and Billy McBride, were also found guilty of animal cruelty, reports the Huffington Post. "As the convictions pile up, it leaves no doubt that turkeys raised and killed by Butterball are routinely crowded into filthy warehouses, neglected to die from infected, bloody wounds, or thrown, kicked, and beaten by factory farm workers," says MFA Executive Director Nathan Runkle. The acquired video footage was aired on major television networks to dissuade consumers from supporting Butterball.
Please support vegan media while getting the very best in news, recipes, travel, beauty, products, and more.
Subscribe now to our award-winning magazine!
Subscribe