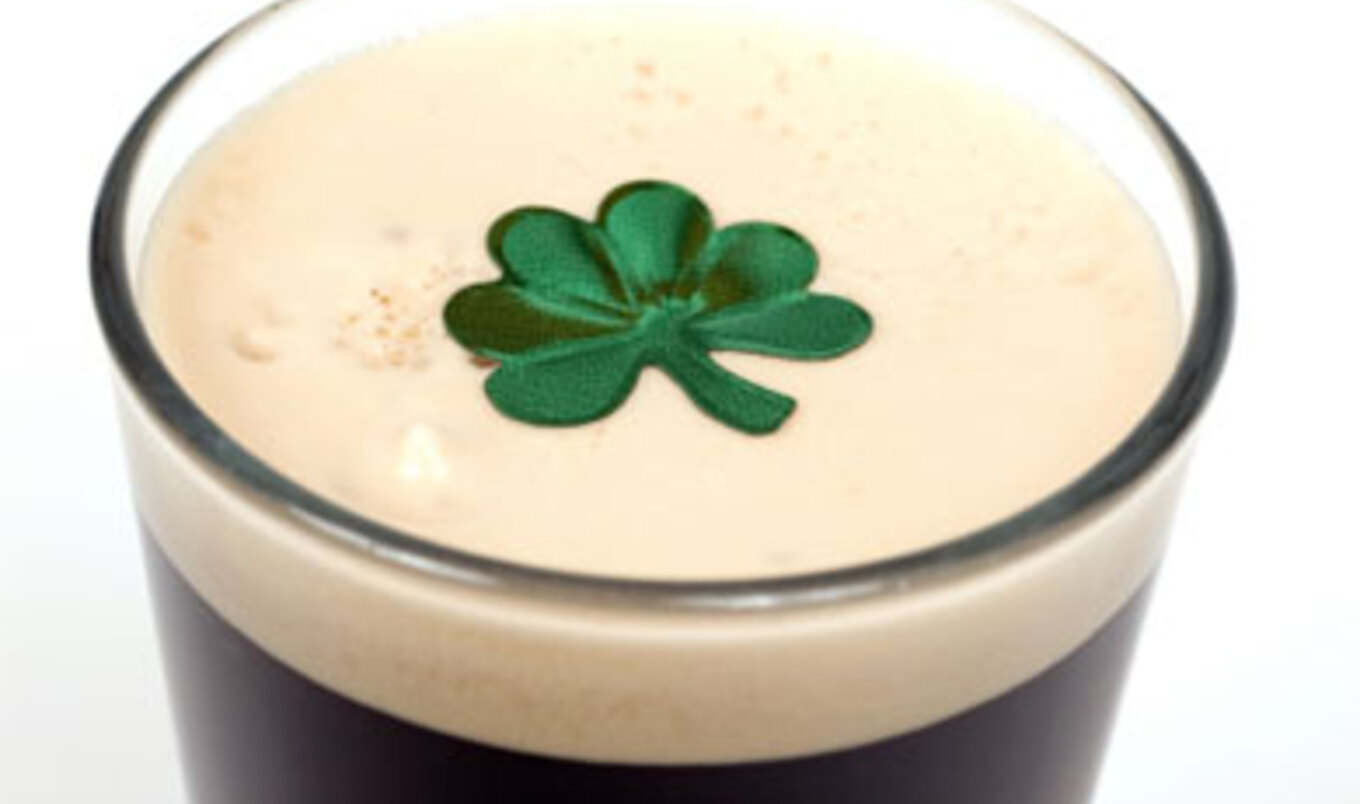 With notoriously boozy St. Patrick's Day just around the corner, grab your next brew at one of these vegan-friendly spots.
March 14, 2013
---
With St. Patrick's Day right around the corner, the time for alcohol-fueled celebration is nigh. For those of us who love to live la vida loca sans meat and dairy, procuring vegan bar grub—or being sure that your beer doesn't have weird animal-product crapola in it—can be challenging at times. Luckily, vegan bars are no longer the wave of the future—in fact, there are establishments, happy hours, and beer nights a-plenty that cater specifically to the compassionate crowd. So slip on your favorite green garb and cruise down to one of these libation stations to celebrate … that stuff that St. Patrick did.

Encuentro
Oakland, CA
If you've had the fortune of dining at San Francisco's vegan fine-dining mecca Millennium, you've tasted chef Eric Tucker's culinary talents first-hand. But did you know that you can skip across the bridge and enjoy similarly mind-blowing cuisine in bar-snack form, paired with a sophisticated glass of white or red, at Encuentro, Tucker's wine bar? While it does serve a bit of dairy, the vast majority of this chic lounge's offering are vegan-approved, with menu items such as macadamia-nut paté-stuffed prunes and avocado and cilantro bruschetta with chili jam and black salt.
Hal & Al's
Columbus, OH
Oh look, it's happy hour! Slip into this pub from 4pm to 8pm daily and enjoy cheap draft beers, $1 fresh-cut French fries, and an all-vegan pub menu that makes it worth it a visit for the food alone. If the fried avocados, cinnamon-sugar pretzel bites, and taco pizza don't lure you (but how couldn't they?), live music, nightly specials, and an insanely extensive menu of brewskies will.
Highline
Seattle, WA
In addition to more than 25 beers and 10 custom infused liquors, Seattle's Highline offers live music and an impressive menu of totally vegan grub. Nosh on a fish-free tuna melt, Philly dip sandwich, or faux calamari plate while sipping a High On Fire (habanero margarita) or Electric Wizard (cucumber-mint gin with Aperol, soda, and muddled lime). In case it doesn't sound too good to be true yet, Tuesday is Cakearokee night, where you can croon away your pain by belting your favorite Skid Row ballad and stuffing your face with vegan buffalo wings.
Mohawk Bend
Los Angeles, CA
Housed in a former vaudeville theater, Mohawk Bend is no dive, instead standing as a luxe but laid-back lounge space that serves innovative, high-quality food and drink for vegans and omnivores alike. The veg-friendly menu boasts fare such as a Vegan Burger with avocado, tomato, lettuce, and chipotle aioli; Buffalo style-cauliflower with dairy-free blue cheese dressing; and roasted Brussels sprouts. The house cocktails are heavy on top-shelf liquor—try the Thai Town Mule, made with Hangar One kaffir-lime vodka, fresh lime and lime juice, St. Clair ginger beer, and fresh lemongrass.
Pine Box Rock Shop
Brooklyn, NY
Home to the ever-popular Vegan Shop-Up series, Pine Box Rock Shop caters to vegans in more ways than one. With a handsome wood-paneled interior and array of specialty cocktails, this bar meshes urban sophistication with cozy simplicity. Vegan owners Jeff and Heather Rush, along with their veg-friendly business partner, Colin Peer, stock the bar with exclusively vegan ingredients, from liquors to gourmet empanadas from Park Slope eatery V-Spot. Indulge in one of the quirky house concoctions, like the Sam In a Sweater—a pint glass filled to the brim with Crystal Head vodka, Cointreau, homemade Irish cream, and root beer, bendy straw included.
Sweet Hereafter
Portland, OR
Embrace PDX's famously veg-friendly side by enjoying a tofu banh mi sandwich, coconut kale, or edamame-mushroom burger at this charming bar, which has a friendly, lively atmosphere that makes it perfect for an after-work drink. Its popular signature drink, the Hereafter, is a Southern-inspired mix of bourbon, vodka, iced tea, and lemon, kitschily served in a Mason jar. Sip one on the beautiful wood patio when this rainy Northwestern city enjoys some well-deserved rays of sunshine. Don't miss its sister bar, the also all-vegan Bye & Bye.
Tony's Darts Away
Burbank, CA
Are you a beer snob so pretentious that even 39 varieties of beer will not satisfy you? Fear not! Named for owner Tony Yanow—who also operates the aforementioned Mohawk Bend—Tony's Darts Away has but 40 taps of California specialty beers awaiting your critical assessment. But wait, there's more! For the weiner lover inside all of us, a vegan sausage menu presents delectable dogs such as the Border Dog (a vegan Mexican-chipotle sausage slathered in garlic paste, salsa, avocado-lime purée, and onions) and the Vegan Apple Of My Eye (an apple-sage sausage laden with mustard, Vegenaise, grilled onions, slaw, and mango-melon salsa). Quinoa salad, disco fries (a take on Canadian poutine) and meat-free chili are just a few of the other delicious ways to soak up the booze that will be filling your belly at Tony's.