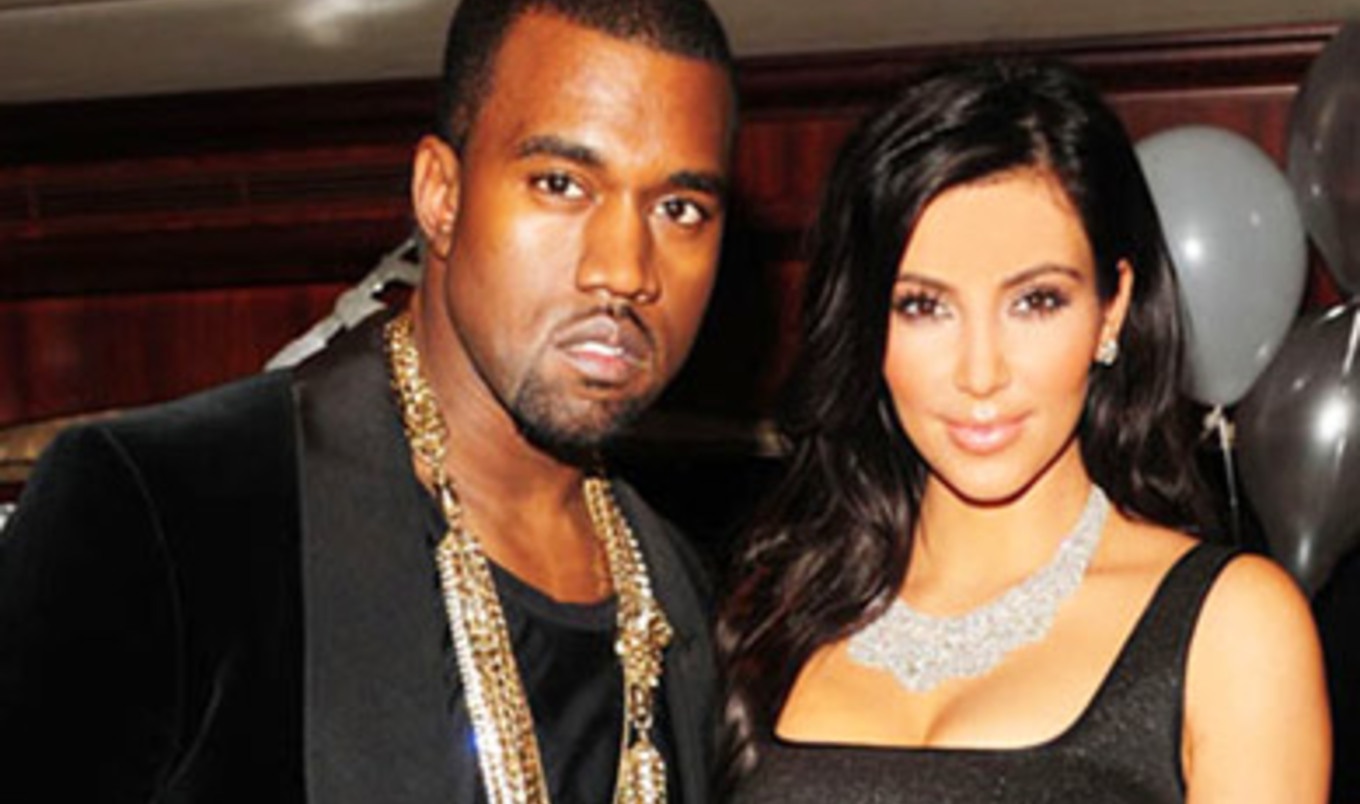 The ever-thoughtful celebrity couple decides to ditch their meat-eating, fur-wearing ways for their daughter.
March 31, 2013
---
Hot on the heels of the speculation that two of the world's most famous K's are ditching tradition and naming their baby North (yes, as in "North West"), the expectant couple just made another stunning statement: North will be raised vegan. The couple, famous for frequently flaunting themselves in leather and fur, have taken a surprising turn by announcing that North's upbringing will be free of animal products. VegNews recently caught up with the jet-setting pair to learn more.
VegNews: What made you decide to raise North vegan?
Kim Kardashian: You know, like, vegan is good for you. My sister Kourtney was telling me that her Ayurmedic doctor's sister's ex-nanny once took care of a vegan baby, and it didn't cry and stuff.
Kanye West: Yeah. North gets the best of everything, just like her dad.
KK: Also, we were with Beyoncé and Jay-Z on a yacht in Cannes when she was pregnant, and she told us she was on a vegan diet. And, you know, it's Beyoncé. She's the president. It's important to do what she does.
VN: Are you sure you don't mean Barack [Obama] is the president?
KK: Well, technically, Jay-Z is the president. That's why Beyoncé sang at the inauguration.
VN: Are you learning to cook new recipes in preparation for North's arrival?
KK: Totally. It's been a big challenge, because sometimes my chef, Kanye's chef, and the baby chef have to, like, get the organic chicken, not the regular ones.
VN: You mean the vegan chicken, like a faux-meat product?
KK: No! I would never do faux. They get us the vegan chickens, the ones that don't eat meat.
KW: Chickens eat the seeds and seeds give life.
VN: So, you eat chickens?
KK: Yeah, it's really important to get your protein on a vegan diet. When my sister Khloe tried a vegan diet, she, like, almost died because she wasn't getting enough protein. Some of her hair fell out in the shower.
KW: You can die without protein. I'm never going to die, because I'm like Jesus. But you could, if you don't get that protein right.
VN: OK … How about plant-based foods, what are your favorites?
KK: I don't really like plant-based foods, but vegetables are pretty good. Like, I eat Caesar salads every day, because of the lettuce.
KW: Yeah. Lettuce. God ate lettuce, that's why I'm god.
VN: So you're not really clear about this whole vegan thing, are you?
KW: My path is clear. I was born to be king. I made vegan. There was no vegan before Kanye. I'm a genius.
KK: I'm sorry, can you repeat the question?

VN: Vegan means you don't eat animal prod—
KW: Look, Imma let you finish, but you know that Kim knows what a vegan is. Because she already said so.
KK: Yeah. And that's the important thing. Knowing what a thing is. You know? I'm a savvy business woman, so that's my experience. I own multiple luxury clothing boutiques and star on two separate reality shows. So if that's not real life, I don't know what is.
VN: What are you doing to get ready for North?
KK: Well, we're really lucky that I have such an awesome and supportive family. My mom is already making sure that the baby will be featured on the cover of Life & Style so that when she gets older, she'll always know how special we think she is. Also, we're developing a reality show that will be a 24-hour camera hanging from a mobile above her crib.
KW: Fame is like food, you know? You just have to eat it. It's full of vitamins—the vitamins of power.
VN: OK…. So, how will her room be decorated? Any themes?
KK: We're currently working with the Louis Vuitton team to outfit the new 2,000-square-foot nursery with vegan stuffed animals, so the baby will be an animal-lover, as well as a private jet for her free of, like, poisonous chemicals, and all of that other stuff that's bad for babies, like plastic bags.
KW: When you bring someone into this world who has royal blood and beauty like this baby, you have to treat it like the emperor, because it's coming from the empress, know what I mean? There can be no evil because my light will shine bright. I'm pure platinum.
VN: Right. Have you gotten any particularly exciting gifts? / What are you most excited to get for North?
KK: Oh my god, my mom gave us the sweetest matching diamond rings when we gave her the news, including a little one for the baby. Her first bling! We made sure that the diamond is so big that there's no way she could accidentally choke on it.
KW: I don't need gifts. I am a gift to this world. But babies need gifts so that they can grow rich. If you live rich, your mind gets rich too. That's what I say.
VN: Do you think North will go into entertainment in some way?
KK: We'll support North whatever she decides to do. I just hope she inherits her father's musical talent!
KW: No one could ever be as talented as I am, but she'll probably be more beautiful than me, because she's half Kim. Kim is like the Venus de Milo or whatever. She's like the Mona Lisa, but sexier, because the Mona Lisa is actually kind of ugly. But you know, she's a masterpiece.
JUST LAUNCHED! Get our 10 Easy Vegan Summer Meals recipe book as a FREE instant download.
JUST LAUNCHED! Get our 10 Easy Vegan Summer Meals recipe book as a FREE instant download.