News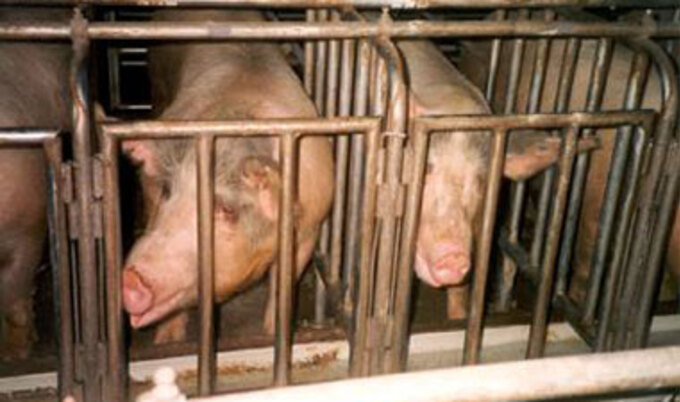 Factory Farm Manure May Be Causing Explosions
The toxic manure from animals develops a foam that is highly explosive and has led to the death of more than 1,000 pigs.
May 19, 2013
---
The manure from factory farms poses a plethora of threats such as toxic emissions and contaminated drinking water, but a new lethal problem has emerged. Manure piles have started to form a mysterious foam, which contains gases lincluding methane and hydrogen sulfide that cause random explosions. A 2012 report notes that since September 2011, six farms have experienced explosions, one of which left 1,500 pigs dead and a farm worker burnt. Professor Larry D. Jacobson, who works in the University of Minnesota's Bioproducts and Biosystems Engineering department, suggests treating the foam with antibiotics, but critics note that the factory-farm industry already uses a large amount of antiobiotics, much to the disapproval of scientists and health professionals.
Please support vegan media while getting the very best in news, recipes, travel, beauty, products, and more.
Subscribe now to our award-winning magazine!
Subscribe