News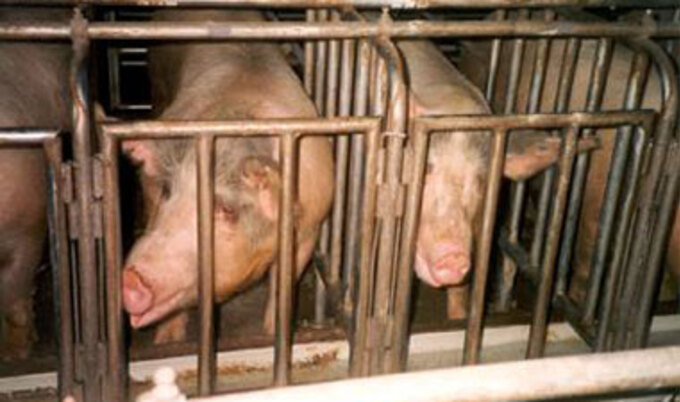 New Deadly Virus is Infecting the US Pork Industry
Porcine Epidemic Diarrhea Virus has been reported in five states, among them Iowa—the US's largest pork supplier with nearly 20 million pigs.
June 2, 2013
---
Porcine Epidemic Diarrhea Virus is a new virus never before seen in the US that is fatal to young pigs. Five US states recently reported incidents of PEDV, with one Midwest farmer losing 40 percent of his pigs to the virus, reports Reuters. Researchers believe the source of the virus may have been from pigs imported from Canada, though PEDV was also reported in China in 2010, where more than 1 million piglets died from it. Iowa, Colorado, Minnesota, Illinois, and Indiana farms have had positive cases, and while scientists claim the virus is only transmitted between swine, the incidents raise red flags regarding the safety of the US food supply chain. "It means that there was a failure in the system," says food-safety attorney William Marler.
Please support vegan media while getting the very best in news, recipes, travel, beauty, products, and more.
Subscribe now to our award-winning magazine!
Subscribe