Food + Recipes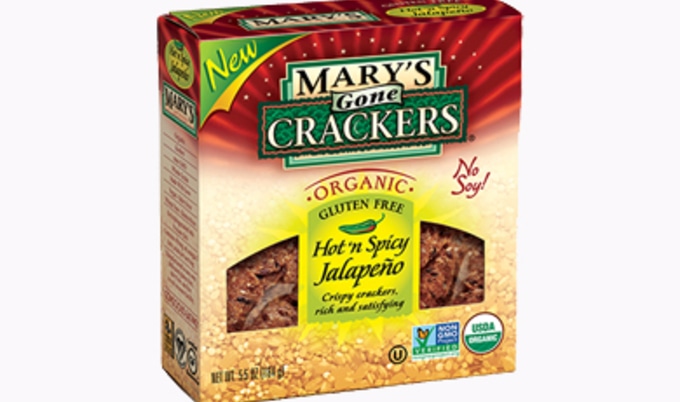 Spicy Allergen-Free Crackers
Mary's Gone Crackers has two new flavors sure to please all dietary persuasions.
---
If there's anything better than Mary's Gone Crackers' soy-, nut-, and gluten-free crispy bites, it's only the infinite number of toppings that beg to be slathered, stacked, and sprinkled on these delectable crackers. Slices of creamy avocado, fresh fruit, or a heap of sunflower butter can only complement the rich flavors of organic brown rice, quinoa, sesame seeds, and flax seeds found in these light snacks. The new Super Seed flavor has the addition of pumpkin, sunflower, and poppy seeds, while Hot 'n Spicy Jalapeño has a kick of organic seaweed and jalapeño flavoring. Dip them in some salsa or pop 'em into your mouth on the go; either way, we're with Mary and we've gone crackers, too.
Want more of today's best plant-based news, recipes, and lifestyle?
Get our award-winning magazine!
Subscribe