News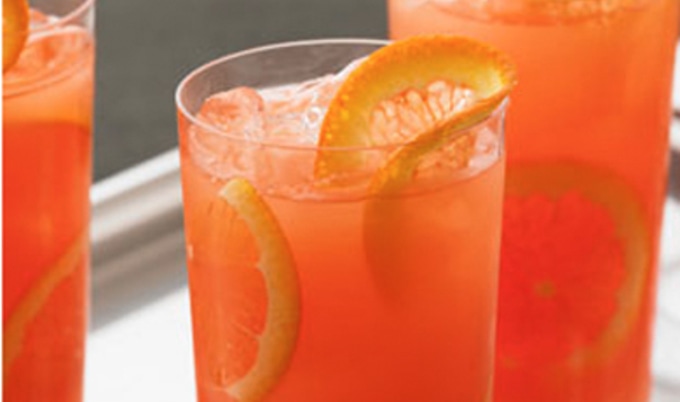 VegNews 2013 End of Summer Bucket List
Summer isn't gone yet! Make the most of sunnier days with these 5 fun and rewarding must-do's that should be on everybody's end-of-summer list.
September 18, 2013
---
As summer comes to a lulling close, we find ourselves gleefully awaiting the fiery bursts of bright red and golden-yellow autumn leaves that signify fall. We'll put away our shorts and dust off our wool-free sweaters soon enough, but let us hold on to the last few moments of summer by compiling a sweet end-of-summer bucket list: five fun things we want to do before the last sugary drop of lemonade fades from our lips, giving way to the piping hot and creamy pumpkin soy lattes of fall. Away we go!
1. Go to an animal sanctuary
There is no one season that we feel more compelled to snuggle fuzzy animals. We always want to hug animals––all of them at once in a giant pile of curly tails, soft ears, and little happy paws. But being surrounded by your furry friends on an open farm just seems like an appropriate way to celebrate the end of summer. Here are a few we would visit:
Harvest Home Animal Sanctuary
French Camp, CA
Happy Trails Farm Animal Sanctuary
Ravenna, OH
Sunday Day Farms Animal Sanctuary
La Coste, TX
SASHA Farm
Machester, MI
Woodstock Farm Animal Sanctuary
Woodstock, NY
2. Dine at Crossroads
It's no secret that we adore Tal Ronnen's latest culinary feat––an architecturally beautiful space where the food is fit for the celebrities and Los Angeles socialites it attracts––so of course Crossroads Kitchen is on our end-of-summer list. The word "vegan" is left off the menu because Crossroads isn't just a restaurant for those of the plant-based persuasion; it's a world-class dining experience for omnivores and vegans alike, brought to you by one of the food businessiness' top chefs. We'll take two of the tortelloni, please!
3. Host a Summer Soirée
A warm breeze will waft through the rooftop deck of our downtown loft, and we'll clink glasses before taking a sip of our ice cool cocktails and bid summer adieu. Donning our summer best––floppy hats, oversized sunglasses, long flowy dresses, and our most tailored blazers––we'll snack on bite-sized hors d'oeuvres and laugh until our bellies ache. Or, for those of us who just want to kick it with friends one last warm summer night, we've got you covered with our guide to How to Host a Summer Vegan Cocktail Party on the Cheap. Bottoms up!
4. Map out the ultimate eat-a-thon
If there's one thing us herbivores love, it's food––delicious, decadent, classics, or fusion, give it to us because we love it all. What would a final summer farewell to-do list be without the mention of some sort of non-stop food frenzy: an entire day of saying "yes, please" to every yummy treat we come across. For the planners out there, we've got lists for days of the best dishes you'll ever eat, and we're personally starting with this one, a map of the vegan-fare oasis that is our very backyard, The 20 Best Vegan Dishes in the Mission District. Yes, please.
5. Adopt a rescue dog
As the temperatures begin to drop, we'll layer on more clothes and grow reluctant to step outside. To keep us company on the couch, we're going to adopt an older rescue dog to lay its sleepy head in our laps while we tackle the long reading list that summer picnics and warm evening strolls kept us from. We'll name him Peaches after our favorite summer fruit and together we'll wait for winter to pass, and spring to fade until it's summer once again.
Here's to hoping you had the best summer yet. And to the pumpkin scones and soy lattes of fall, we extend a hearty welcome!
Please support independent vegan media and get the very best in news, recipes, travel, beauty, products, and more.
Subscribe now to the world's #1 plant-based magazine!
Subscribe
Give a Gift