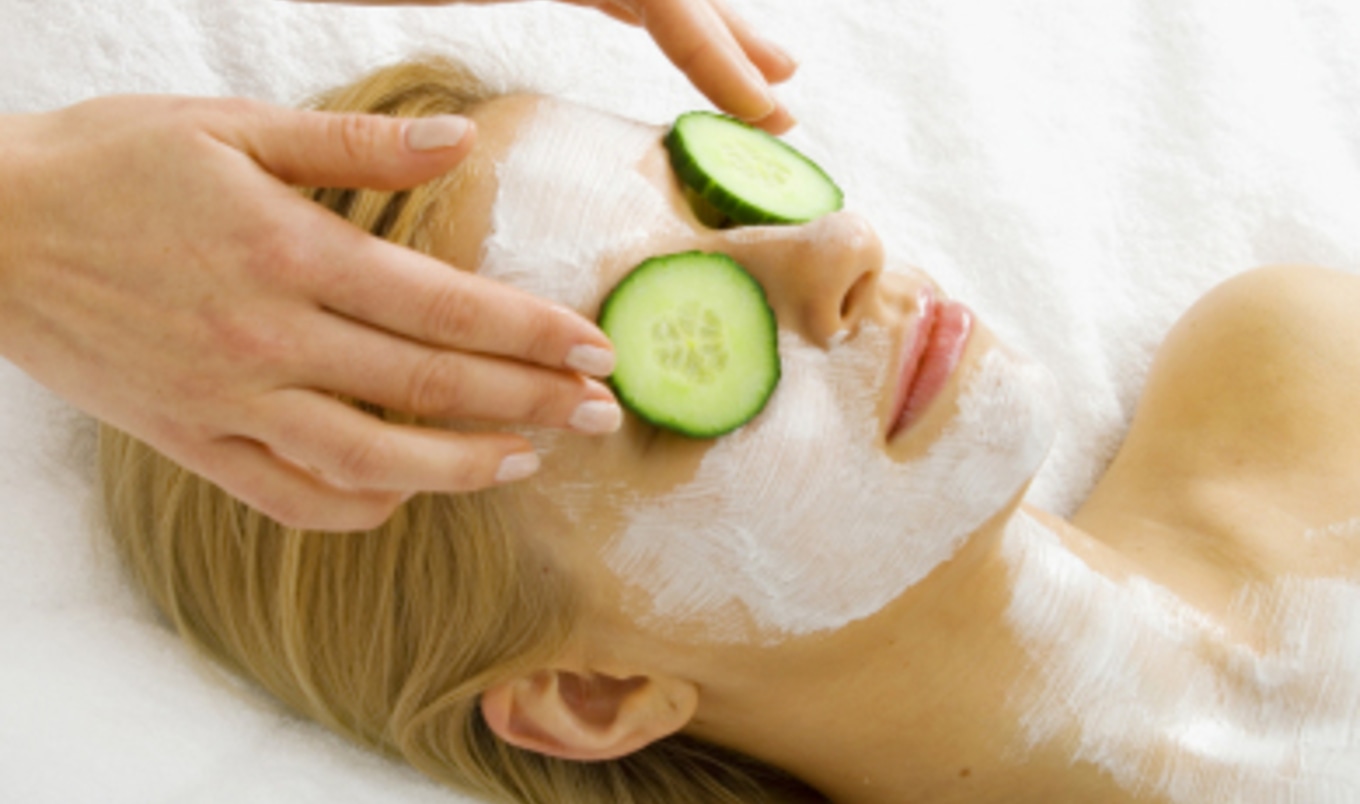 Why use harsh chemicals on your hair or skin? Here are simple ways to stay naturally glowing all summer long.
July 27, 2014
---
It's unappealing and alarming to see a million barely-pronounceable multisyllabic horrors on food labels, and the same goes for beauty products too. Shampoos, conditioners, and face washes can contain harsh, astringent ingredients that sometimes create more problems than solutions. Fortunately, making your own 100-percent natural vegan versions is a super easy way to save big bucks while saving the environment, your body, and animals.
The Mane Event
A common misperception is that commercial hair care products are needed to achieve clean, healthy-looking hair. In actuality, the perceived necessity for chemical-based shampoos did not emerge until the mid-20th century, prior to which most people washed their hair sparingly and with regular soap. Many shampoos contain drying alcohol and sodium lauryl sulfate, a chemical detergent that creates lather but also irritates skin with prolonged exposure. Fortunately, there are plenty of incredibly simple, all-natural alternatives that will leave your hair clean and moisturized.
Many people swear by the same team that you might find in a science fair paper-maché volcano: good old baking soda and vinegar. Baking soda has natural cleansing properties, and in spite of its acidity, vinegar actually smoothes and moisturizes hair. Dissolve one tablespoon of baking soda into eight ounces of water and apply to your hair as you would a shampoo. Follow with about half of a cup of apple cider vinegar or distilled white vinegar, massage in, and rinse as you normally would.
A more gourmet alternative, lemon-cucumber shampoo can aid dry scalp problems. Peel and slice fresh lemon and cucumber, and purée together in a blender until smooth. Strain through a sieve into a jar and be careful to remove any seeds or fruit pieces. Wash your hair with it as usual, but be sure to rinse carefully to make sure that no residual particles remain. The rest will keep in the fridge for about five days.
Castile soap is a great option if you are looking for something gentle, but similar to commercial shampoo. Castile is vegetable oil-based and environmentally-friendly, and many popular brands, like Dr. Bronner's, are fair-trade and organic. In a plastic bottle, mix a half cup of castile soap with two cups of water and add one teaspoon of your favorite essential oil (tea tree oil is great for oily scalps, whereas jojoba oil adds extra moisture). Use as you would any other shampoo.
Expensive hair care brands often make a point of advertising that their products contain fruit or vegetable oils, which are known to have excellent moisturizing and conditioning properties. These plants and their oils can be used in their pure forms to achieve beautiful results without the addition of chemicals. For deep conditioning, avocado, bananas, raw agave nectar, almond oil, and olive oil are all known for working wonders on dry hair, and when combined in homemade vegan hair masks, they can make your mane smooth and lustrous. To make an avocado hair mask, mash up one avocado with one tablespoon each of olive oil and agave nectar and mix well. Let the mask sit for 15 to 20 minutes and rinse well.
Face the Facts
Much like shampoo, many popular facial cleanser brands are loaded with harsh detergents and acids. Often, our skin compensates for their drying effects by overproducing oil and creating a cycle of dryness and greasiness. It may seem counterintuitive, but washing your face daily with natural oils lifts away dirt without sapping your skin's natural moisture, and can remedy many common skin problems. The key is to use a type of oil that has very fine molecules and won't clog your pores, such as castor oil, jojoba oil, or sesame oil. Simply pour a small amount into your hand and gently massage into your face for about one minute. Then, press your face with a very warm, wet washcloth to draw out impurities, and gently wipe away the excess oil. Repeat two or three times, and then pat your face dry.
If your skin looks dull and you need to exfoliate, adding sugar to the oil transforms it into a scrub, or if it's in need of some more serious TLC, a DIY carrot mask can refresh and rejuvenate. Known to have an abundance of antioxidants and vitamins A and C, carrots nourish and protect skin. To make a mask, peel and steam two carrots until very soft, and mash into a paste. Add one tablespoon each of agave nectar and olive oil and a few drops of lemon juice, which acts as a natural astringent and toner. Add water as needed to achieve a creamy consistency, and apply evenly to your face. After 15 minutes, rinse off with warm water and admire your fresh visage.
Going homemade not only saves money; it helps to ensure that everything you use is 100-percent natural and cruelty-free. The environment, your body, and your bank account will all thank you!