Recipes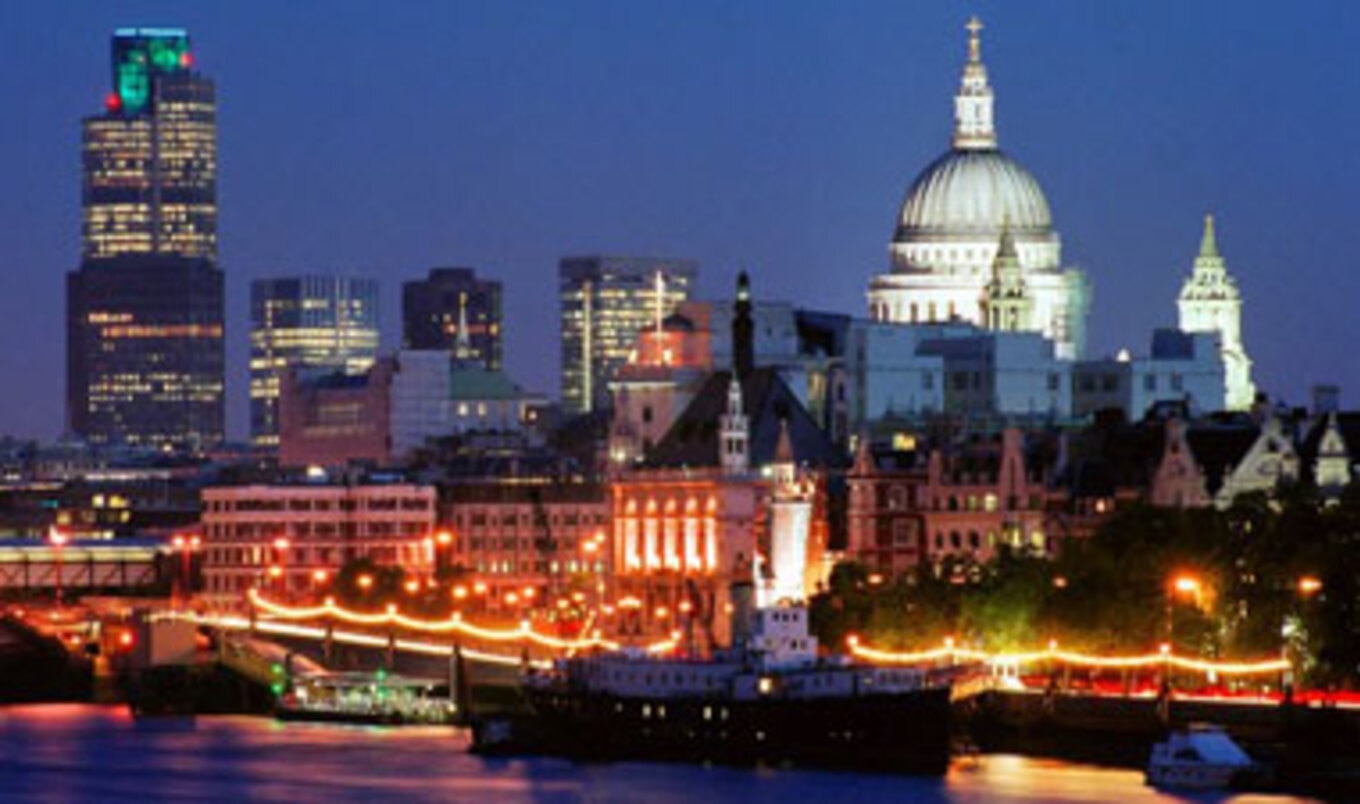 London-based blogger, Fat Gay Vegan, gives us the inside scoop on eating vegan without breaking the bank in the wildly expensive city.
July 20, 2014
---
Yes, it's true. London is one of the most expensive cities in the world to visit. The price of a hotel room in the UK capital is shocking enough to send you running home faster than you can say "a pint of vegan lager, please." However, there is no place on earth that will capture your heart quite like London if you can engineer the perfect experience. It will take forethought, planning, and ingenuity, but it can be done. I have chosen to call this bustling, diverse city home for a reason, and I want to help you plan the trip of a lifetime—without breaking the bank.
My number one tip for the thrifty vegan traveler is to head south. South of the River Thames, that is. Everything from property prices to the cost of a sandwich tends to carry a lighter price tag once you cross into some of the southern London neighborhoods.
Brixton is a great place to start. This south London enclave is packed with fascinating street markets overflowing with produce, savory snacks, and inexpensive vegan options. You can pick up a decadent creation from London's first vegan bakery, Ms. Cupcake, for less than three pounds ($5) while the nearby Brixton Village market is literally swimming with plant-based fare like falafel, Ethiopian stews, and raw smoothies.
Pop along most Saturdays to find Trina's Delicacies selling baked goods on the market, and I promise you won't bat an eyelid at the cost. This home-baking business will allow you to fill up on sweet cakes and tarts while leaving plenty of change to spend on nearby vegan-friendly food stalls.
If your stay in London is a longer than a few days, you might need to consider a spot of self-catering. And I just happened to know the perfect place to pick up vegan groceries at rock-bottom prices.
A short bus ride from Brixton will deliver you to the south London neighborhood of Kennington. It is here, nestled away on a residential estate, where you will find an affordable grocery store called FareShares.
Set up in 1988 by local residents, FareShares is a concept designed to give everyone access to wholesome food no matter their monetary means. Staffed and run entirely by volunteers, the store runs as a not-for-profit enterprise (which means all the groceries are sold at the lowest price possible). Nobody involved with FareShares takes payment and only a sliver of any takings is put toward rent and outgoings. Everything for an enjoyable and cruelty-free vacation in the UK capital can be purchased here, but do check their website for the unusual opening times.
Head back over the river to discover an irresistible Egyptian eatery only a few short steps from Covent Garden. Koshari Street does only one main dish, but they do it well. Diners are given a take-out cup stacked high with pasta, chickpeas, sauces, seeds, and fried onion that will satisfy any hunger cravings. The location and low price means you can enjoy strolling through some of the most famous locations in London while not breaking the bank for a lunch break.
Of course, we don't want to leave the east end of the capital out of our money-saving eating explorations. The Gallery Café is a Bethnal Green-based vegetarian eatery that serves to bring in funds for local charity St. Margaret's House. A mammoth vegan cooked breakfast will set you back less than seven pounds ($12), while the daily specials rotate between mouth-watering curries, stir-fried vegetable creations, and even vegan fish and chips. All dishes are the epitome of affordable with nothing more than 10 pounds ($17).
Our penny-pinching ways come to an end in north London where we find buffet-style eating served up by Dou Dou, a favorite of compassionate eaters in the capital. Only a 30-second walk from Camden Town Underground station, this all-you-can-eat experience is easy to locate for those unfamiliar with the UK capital. Dou Dou is the kind of place where you head when the purse strings are beyond tight. For less than seven pounds ($12), you can fill your plate as many times as you fancy. Diners can eat more than their fill of crispy noodles, vegan black bean beef, mock duck in BBQ sauce, fried bread, and a variety of stir-fry dishes. This eatery is undoubtedly the best value vegan meal you can get in London, even though it might not be the healthiest.
These locations are just the starting point for inexpensive, vegan food in the thrilling UK capital. By arming yourself with a little bit of local know-how and an all-day Travelcard for London Transport, you will be a truly content budget eater with no boundaries.
Sean O'Callaghan is better known as London-based vegan blogger, Fat Gay Vegan. He is the founder of London Vegan Drinks, London Vegan Potluck, and London Vegan Beer Fest. You can follow him on Twitter here.
Love the plant-based lifestyle as much as we do?
Get the BEST vegan recipes, travel, celebrity interviews, product picks, and so much more inside every issue of VegNews Magazine. Find out why VegNews is the world's #1 plant-based magazine by subscribing today!