News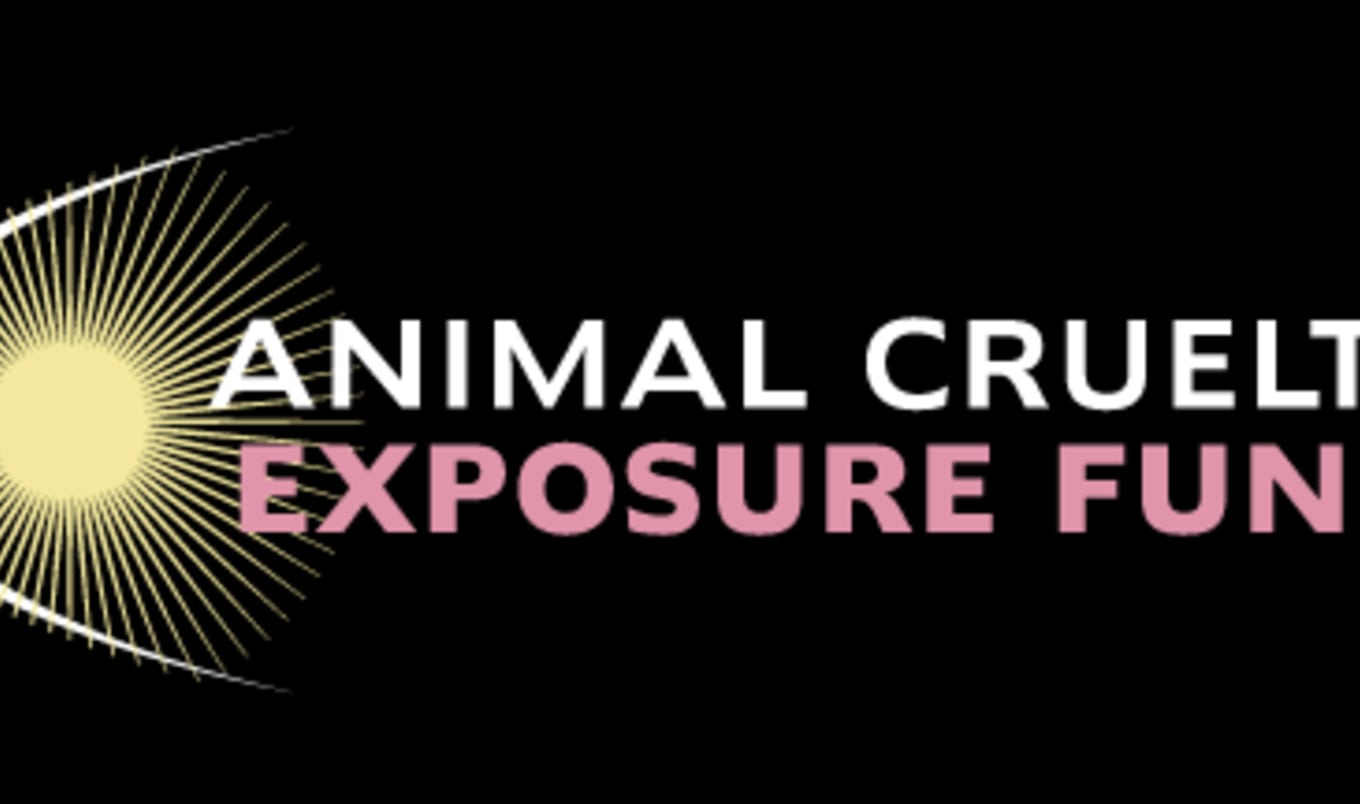 Introducing the Animal Cruelty Exposure Fund
New non-profit's mission is to expose cruelty via mainstream media.
January 28, 2015
---
One look at the Animal Cruelty Exposure Fund's sharp website is all it will take for you to know: This group means business. The brainchild of passionate animal activist Nora Constance Marino, ACEF was founded "to create awareness of the harsh conditions that animals face" globally. Ms. Marino granted VegNews an exclusive interview in conjunction with the launching of her new group and its website.
Joseph Connelly: Briefly, what is the Animal Cruelty Exposure Fund?
Nora Constance Marino: ACEF is a fund whose sole mission is to expose animal cruelty using photos, video, and information through main stream media, including television commercials; print newspaper and magazine ads; and billboards. We want to reach people outside the animal rights movement; people who are not vegan. We want to reach regular everyday Americans.
JC: Where did the idea originate?
NCM: The idea came to me from having photos and videos shared on social media sites, and feeling that despite substantial circulation, these photos and videos were mostly being distributed only within the community. In other words, I felt the message was being preached to the choir. I decided we needed a bigger audience and formed ACEF.
JC: What are ACEF's immediate goals?
NCM: Our first project is to get a commercial produced by Mercy For Animals on mainstream TV in New York City. We have already negotiated the terms with Time Warner Cable. The commercial will receive substantial air and reach countless homes during a three-month run. We need to raise $15,000 in order to run the ad. This type of exposure would have a huge impact on mainstream New Yorkers.
JC: How about long-term plans?
NCM: Our long-term goal is to flood TV with more commercials, get ads in popular magazines, rent billboard space, and get the message of animal cruelty in front of as many eyes as possible.
JC: Tell me a little more about the Mercy For Animals commercial. Is this a joint effort? How does ACEF choose its projects?
NCM: I stumbled across the MFA ad on social media. As soon as I saw it, it just hit me that this type of commercial needs to be seen by the world. It is very well done, short and to the point, and has a powerful message. I immediately felt that this should be on mainstream TV. You can view the 30-second commercial on ACEF's Projects page.
JC: Will ACEF produce any media of its own?
NCM: Yes, we have every intention of producing our own media. I already have several great ideas brewing for effective commercials.
JC: Can you give me one or two examples?
NCM: Each project will be posted on the Projects page of our website. Just as with the MFA commercial, we will post a detailed plan of our next project. Stay tuned and visit our website early and often!
JC: Of course. Everyone should! Are there any projects or issues that you will not touch?
NCM: There is no animal rights issue that is off limits. We want to be a voice for billions of animals, and we want to be a voice for an individual animal.
JC: Who is behind ACEF?
NCM: ACEF was started by me, a litigation attorney in New York. While I have a lot of ideas, I want to actively involve our members. If someone has an idea for an ad or commercial, we want to hear about it. If someone has a cause they think needs publicity, we want to hear about that, too.
JC: What can people do to get involved?
NCM: You can join our mailing, share our work, and send us your ideas.
JC: Any last words for the fans of VegNews?
NCM: Please donate! Every dollar goes directly toward exposing animal abuse.
To learn more about ACEF, visit http://animalcrueltyexposurefund.org/
Love the plant-based lifestyle as much as we do?
Get the BEST vegan recipes, travel, celebrity interviews, product picks, and so much more inside every issue of VegNews Magazine. Find out why VegNews is the world's #1 plant-based magazine by subscribing today!