News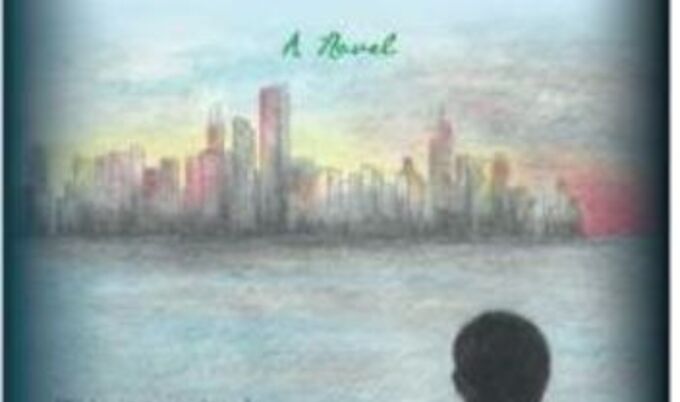 Glen Merzer's "Off the Reservation"
Prolific vegan author pens first novel, a political satire featuring a vegan Congressman.
February 2, 2015
---
Glen Merzer is best known in veg circles as the co-author of Howard Lyman's books Mad Cowboy and No More Bull. Merzer is also the co-author of Food Over Medicine (with Pam Popper), Unprocessed (with Chef AJ), and Better Than Vegan (with Chef Del Sroufe).
In addition to his non-fiction work, Merzer is an accomplished playwright and screenwriter. In 2014 Merzer published his first novel, the hilarious political satire, Off the Reservation, featuring a reluctant vegan Congressman from the Midwest who runs for president. VN publisher Joseph Connelly recently sat down with Merzer for a candid conversation about the book, which also includes a selection of recipes from Merzer's wife, Joanna Samorow-Merzer.
Joseph Connelly: Where did you get the idea for your new novel, Off the Reservation?
Glen Merzer: During the 2008 campaign for president, I found myself wondering what would happen if there were a candidate who was skeptical of our ability to solve problems, who said, "No, we can't." I let that idea brew for a while, and realized I had to create a candidate who wasn't only negative, and slowly developed Evan Gorgoni. It was important to me that he be vegan as well.
JC: 2008 was the year Obama was elected. Is "No, we can't" your response to "Yes, we can?"
GM: Well, that oversimplifies it. I began by musing about what would happen to a candidate who occasionally said, "No, we can't." And from that came Gorgoni, who was devoted to the idea of honestly confronting our problems. But as Off the Reservation progresses, Gorgoni eventually advances an agenda to solve many problems.
JC: Why is it important that Gorgoni be vegan?
GM: I see him as a candidate who presents honest solutions to our nation's problems. And there is no honest solution to either the health crisis in America today (obesity, diabetes, heart disease, cancer), or to the environmental/climate crisis facing the world, that does not involve a profound change in Western eating habits towards veganism…and ideally an end to animal agriculture. I also wanted to portray a likable family that is vegan but not strident about it
JC: In the novel you juxtapose your fictional politicians with actual, present-day media personalities, such as Chris Matthews, Wolf Blitzer, and Arianna Huffington. Are any of the political characters based on actual people?
GM: Well, there's a Minority Leader named Nina Paley, a minor character who may suggest Nancy Pelosi, but beyond that I think the answer is no.
JC: Throughout the book you have a character who utters timely one-line nuggets of advice taken from various American Indian tribes and early on you mention that Gorgoni is 1/16th Native American. Then there is the title of the book, Off the Reservation. What are you trying to say here?
GM: Well, I've always felt that Native Americans got a raw deal from the Europeans who settled the continent, and that in general Native Americans were better stewards of the earth. So since many of the candidate's ideas have to do with a sustainable form of living, a Native American perspective feels right.
JC: Is that the tie-in to the title?
GM: Yes. Of course, the candidate goes "off the reservation" metaphorically as well, in a political sense.
JC: Talk a little about the decision to include your wife's recipes in the book. How did that come to be?
GM: Ah, slightly long story. When I went to New College of Florida at the age of 18, I immediately decided I was a playwright. Within weeks of arriving, I learned that literally next door to the college, at the Asolo Theatre, there was going to be a conference on the future of the American theatre. So since I had just become a playwright, I attended.
The artistic directors of the Asolo Theatre, the Florida Studio Theatre, and the Golden Apple Dinner Theatre were the featured guests. The facilitator asked, "How do you choose your plays?" The artistic director of the Asolo said, "We have a subscriber audience; we choose a variety of plays to meet their tastes and expectations." The director of the studio theatre said, "We don't try to please our audience; we challenge our audience with new plays that seek to redefine the essence of theatre itself." Then the same question was put to the proprietor of the dinner theatre. He paused a long time, then said, "I don't really pay too much attention. We've got roast beef."
Now I don't approve of roast beef, but I never forgot that answer. I admired the lack of pretension. And so the recipes are there to give the reader a good value for the dollar. Hopefully you'll like the story, but if you don't, I'm confident you'll like the Barley Miso Soup.
Finally, it was a way to reach out to my people—the vegans.
JC: Great answer and story! Is the Barley Miso Soup your favorite recipe?
GM: That, and the Vegetable Casserole, and the Chocolate Date Nut Balls. That's a full meal!
I'd like to add, if I may, that Joanna's recipes are spectacular. She's gifted at creating healthful, oil-free, vegan meals.
JC: Consider it added. In addition to being thought-provoking and entertaining, Off the Reservation is also very, very funny. Also, I've watched video of your talk to the Writer's Guild of America, and it is akin to a stand-up routine. From where do you derive your comedic side?
GM: I used to do stand-up in San Francisco, circa 1980. It was a great scene at that time, with comics including Dana Carvey, A. Whitney Brown, and Will Durst. I couldn't take the smoke in the nightclubs, though, and pursued a writing career instead.
JC: Let's end it there. Thank you.
For a limited time you can purchase a Kindle edition of Glen Merzer's Off the Reservation for just $0.99. To purchase, click here.
Please support independent vegan media and get the very best in news, recipes, travel, beauty, products, and more.
Subscribe now to the world's #1 plant-based magazine!
Subscribe