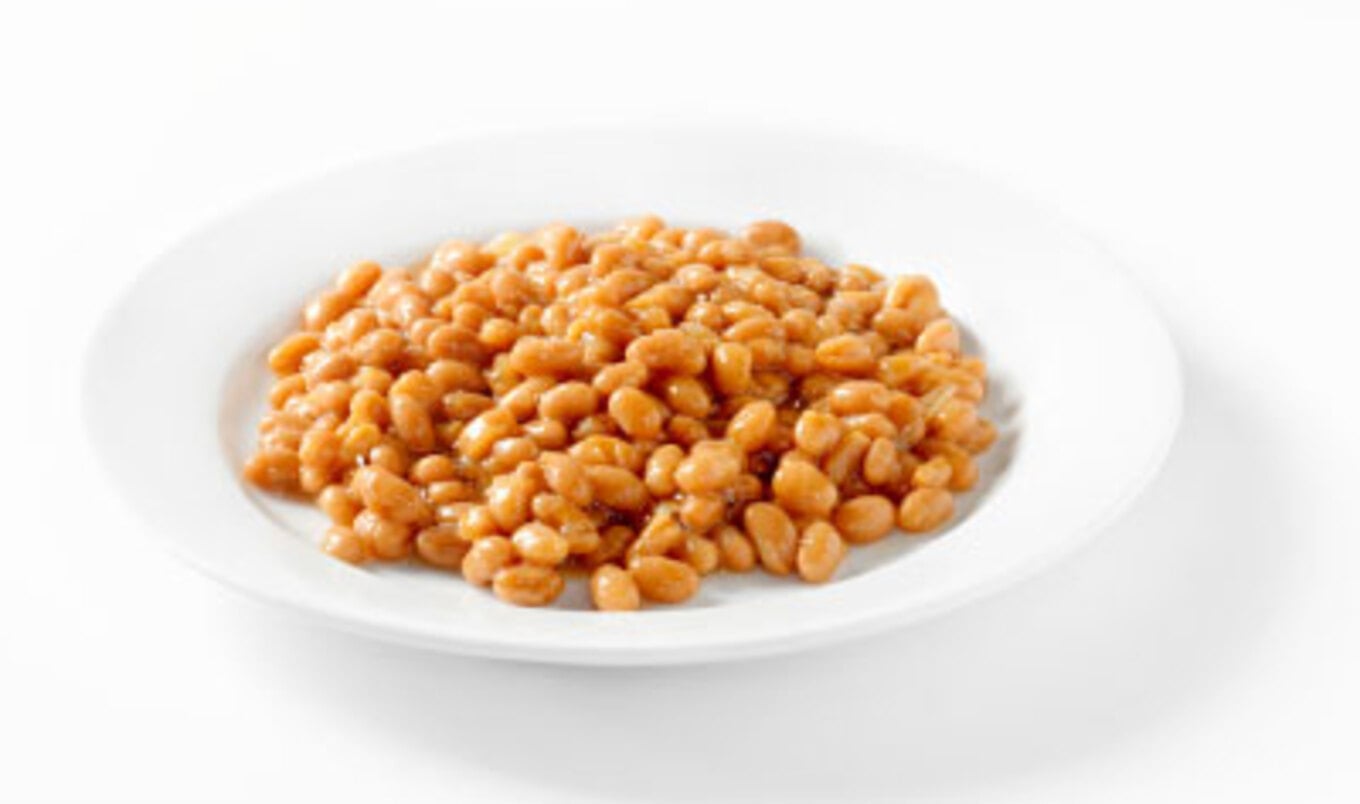 Three beans and tempeh offer a tangy twist on this Fourth of July staple.
June 30, 2015
Serves 8 to 10
What you need:
2 15-ounce cans baby butter beans, drained and rinsed
2 15-ounce cans navy beans, drained and rinsed
2 15-ounce cans red beans or pinto beans, drained and rinsed
2 cups diced onion
2 tablespoons olive oil, divided
1-1/2 cups diced green pepper
1/4 cup diced jalapeno pepper
2 tablespoons minced garlic
1 8-ounce package multigrain tempeh, crumbled
2 tablespoons tamari
1-1/2 cups water
1/3 cup molasses
2 tablespoons tomato paste
2 tablespoons apple cider vinegar 
2 tablespoons Dijon mustard
1 tablespoon chili powder
1 teaspoon salt
1/2 teaspoon freshly ground black pepper
1/8 teaspoon cayenne pepper
What you do:
Preheat oven to 350 degrees. In a 2-1/2-quart ovenproof casserole dish, place butter beans, navy beans, and red beans and set aside.
In a non-stick skillet, sauté onion in 1 tablespoon olive oil for 5 minutes to soften. Add green pepper, jalapeño, and garlic and sauté an additional 3 minutes or until onions are lightly browned. Transfer sautéed vegetables to bean mixture. In the same skillet, sauté tempeh in remaining 1 tablespoon of olive oil for 7 to 8 minutes or until lightly browned. Add tamari and sauté an additional 1 to 2 minutes or until liquid is absorbed. Add tempeh and remaining ingredients to bean mixture and stir well to combine.
Cover the casserole dish and bake for 30 minutes or until bubbly. Serve hot or cold.