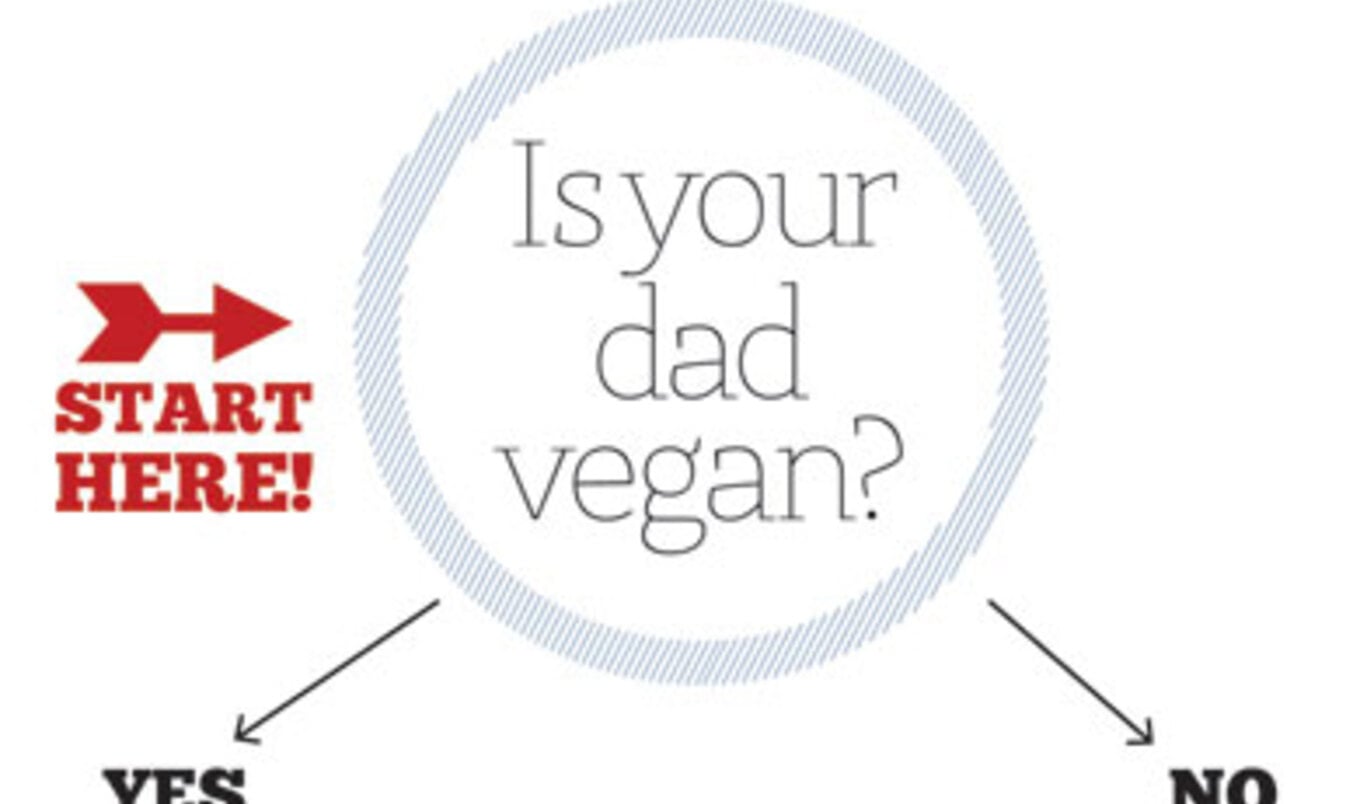 Show the Big Guy how much you care with just the right compassionate celebration—and turn him vegan while you're at it!
June 15, 2015
---
Oh dads. Aren't they the best? They gave you piggyback rides when you were little, coached your sports teams, attended your piano concerts, moved you into your freshman dorm, and you know they're always good for a bear hug on a bad day. June 21 is approaching fast, and it's time to figure out how to thank pops for his many years of being nothing short of spectacular. Stumped? Here's where we come in. Take this quick quiz to find out just how to give your dad the best vegan Father's Day this side of that time you gave him a homemade coupon book saying you'd mow the lawn and do the dishes. Is your dad not vegan? Don't worry, we've got you covered.
Click here to take the quiz (and don't forget to click the red links for menus, gifts, and tips)!