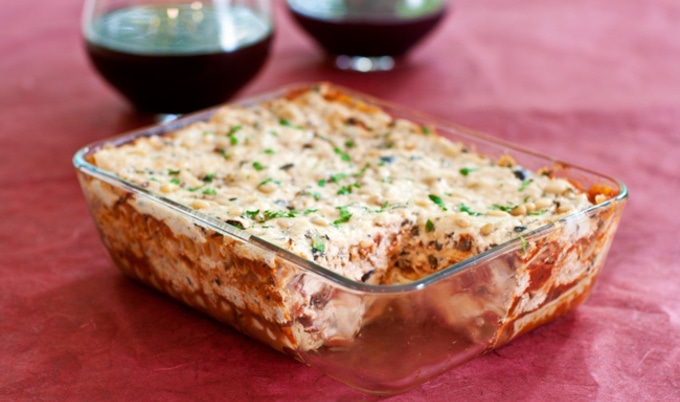 Vegan Double-Cheese Lasagna
Served piping hot straight out of the oven with a side of warm garlic bread, this mile-high lasagna will satisfy your craving for quintessential Italian food.
January 24, 2016
Bubbling cheese sauce layered with a rich macadamia ricotta, earthy portabello mushrooms, and an authentic marinara sauce will give your inner child plenty to smile about. Take one bite of this comforting baked lasagna teeming with savory herbs and oozing cheeses, and instantly transport yourself to Italy with a dairy-free version that would make any Italian grandmother proud. Mangia!
What you need:
What you do: