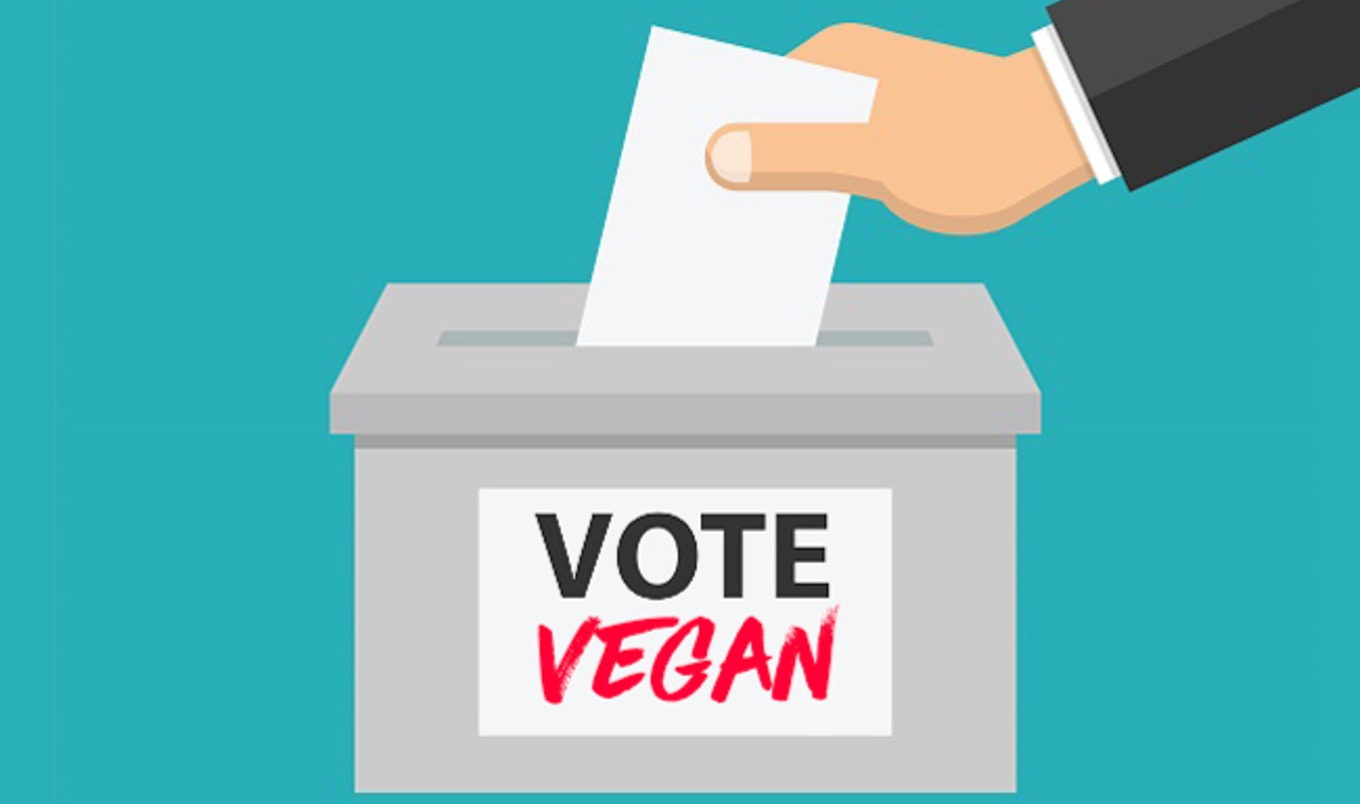 This election season, you can vote on factory farming, wildlife trafficking, and other animal protection issues.
October 24, 2016
---
Sick of all the political ads? Tired of hearing about emails, sniffles, and locker room talk? Ready to build a wall around yourself and for this election to be over?
In some states, you're in luck: You can do more than just decide which candidate you like the most (or dislike the least). You can have a voice on the humane treatment of animals—voting on factory farming, wildlife trafficking, and other animal protection issues.
Since the early 1990s, The Humane Society of the United States and other groups have been involved in about 50 statewide ballot contests, and voters have sided with animals about 70 percent of the time. Our movement has banned cockfighting in three of the last states where it remained legal (Arizona, Missouri, and Oklahoma), set humane treatment standards for dogs in the largest puppy mill state (Missouri), stopped extreme confinement of animals on factory farms (Arizona, California, and Florida), and adopted new policies to restrict greyhound racing; horse slaughter; body-gripping traps and poisons; trophy hunting of bears, cougars, wolves and more.
When politicians in state legislatures side with special interests—big agribusiness, the trophy hunting lobby, or even cockfighters—animal advocates can petition to put these questions directly to the people. Here are the animal issues in play for the November 2016 election:
>> In California, a "Yes" on Proposition 67 will protect the state's ban on plastic grocery bags, which wash into rivers, lakes, streams, and the Pacific ocean, where they are ingested by or entangle sea turtles, otters, seals, fish, and birds. Some ocean animals mistake bags for food, fill their stomachs with plastics, and die of starvation.
>> In Montana, a "Yes" vote on I-177 would restrict the use of cruel traps and snares on public lands. These traps are indiscriminate and like landmines of the natural world, maiming or killing any animal who triggers them, including endangered species and family pets.
When you enter the voting booth or send in your mail ballot in the next couple weeks, make sure you don't stop after the candidate races. Continue down the ballot and review the issues at stake, and you could have a role in protecting animals from cruelty and suffering.
Michael Markarian is chief operating officer of The Humane Society of the United States, and president of the Humane Society Legislative Fund. He writes the "Animals & Politics" blog at hslf.org.