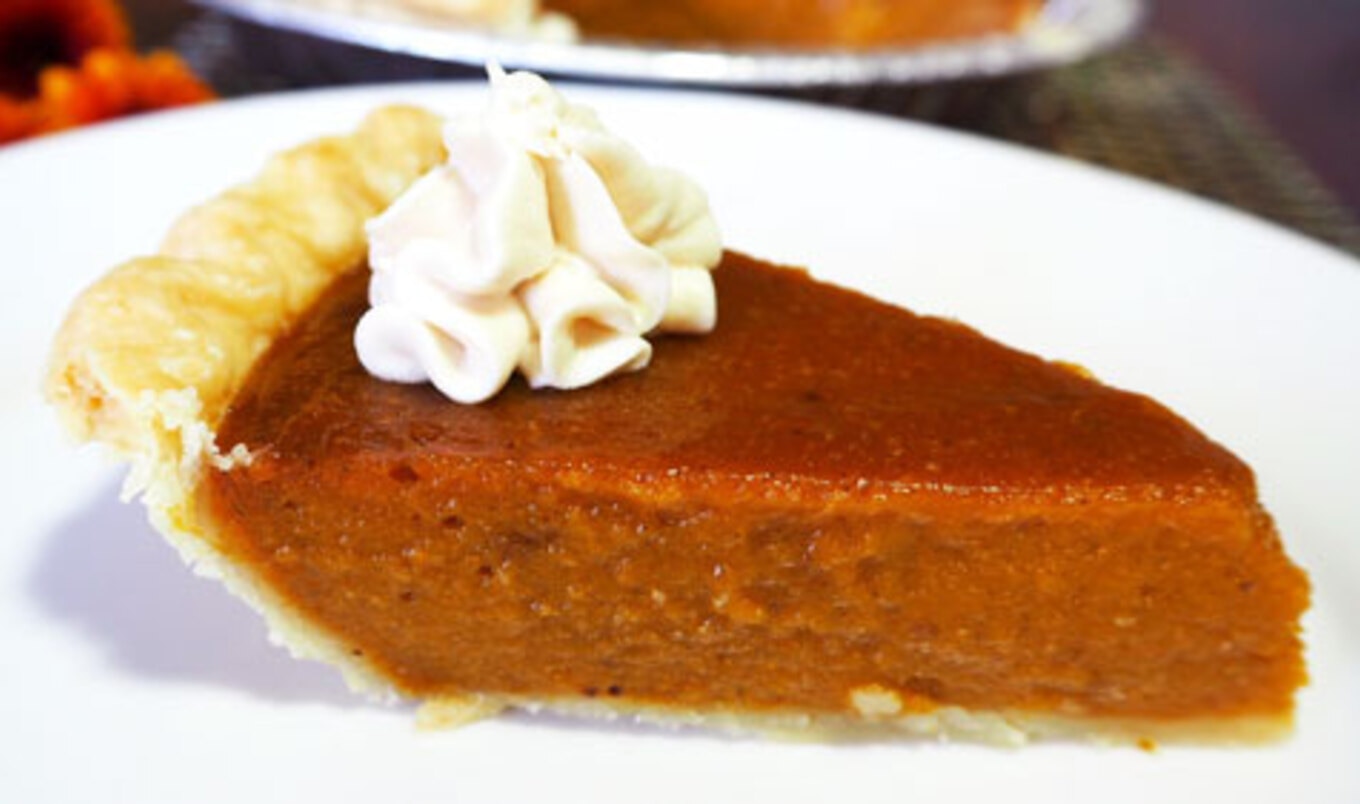 It's fall, which means it's time for pumpkin pie. Check out this version made with the VeganEgg!
November 19, 2016
---
During the holiday season, eating at least one slice of pumpkin pie is pretty much mandatory. We don't like to break the rules, so we've created a delicious dessert using Follow Your Heart's VeganEgg, which gives the filling a rich, custard-like texture. As an added bonus, the spices will make your kitchen smell like fall, and who doesn't like that? One piece of advice: tempting as it might be, make sure you don't eat the entire pie in one sitting.
Serves 8 
What You Need:
 
1 9–inch pre-made pie crust, thawed
1 can (15 ounces) organic pumpkin
¼ cup maple syrup
1 teaspoon molasses
½ cup organic evaporated cane sugar
⅛ teaspoon nutmeg
1 teaspoon ground cinnamon
¼ teaspoon ground cloves
¼ teaspoon ground allspice
2 teaspoons grated fresh ginger
½ teaspoon sea salt
2 tablespoons canola oil
¼ cup Follow Your Heart VeganEgg, plus 1 cup cold water
3 tablespoons unbleached all-purpose flour

What You Do:
 
1. Preheat oven to 375 degrees. Poke thawed crust with a fork and bake for approximately 10 minutes. Remove from oven and set aside.
 
2. In a large bowl or standing mixer, whisk together pumpkin, maple syrup, molasses, sugar, nutmeg, cinnamon, cloves, allspice, ginger, sea salt, and oil. Set aside.
 
3. In a separate bowl, whisk VeganEgg with water until uniform and slightly thick (approximately 1 minute). Add flour and whisk until uniform. Add VeganEgg and flour mixture to bowl with pumpkin, and whisk filling mixture until uniform.
 
4. Pour filling into crust and bake for approximately 35 minutes, or until filling is firm. Let cool completely before serving.