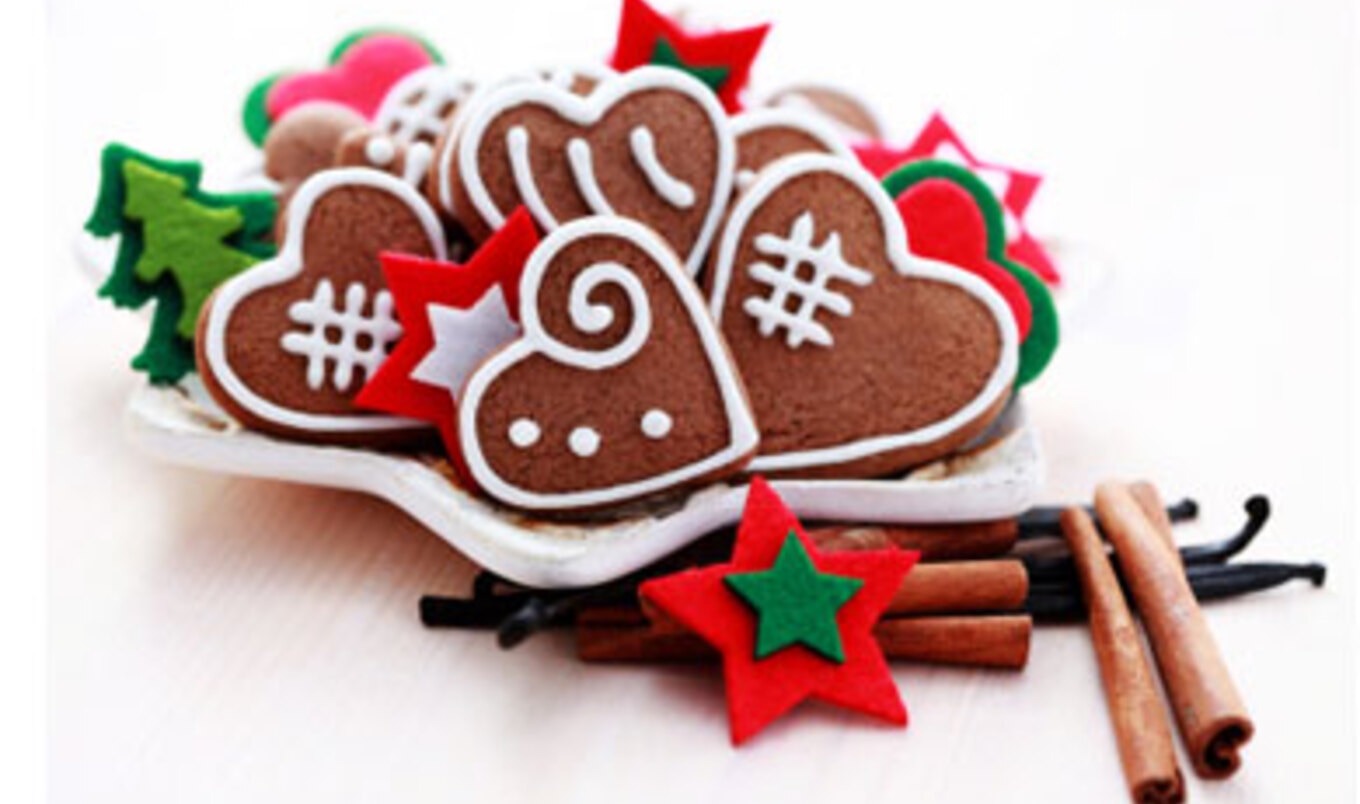 Decorate sustainably and creatively with these tips for vegan-friendly holiday decorations.
December 15, 2016
---
The holiday spirit is contagious, and decorating is a wonderful way to get enthused about the occasion without spending a fortune on fancy outings or outfits. There are a ton of vegan craft materials just waiting to be transformed into works of art, so grab a few family members or friends, pour yourself a mug of warm soy nog or a glass of mulled wine, and get in the creative spirit!
Fuzzy Felt
Most craft stores will feature synthetic felt, whis is cheaper than the wool derivative. Felt can be used for tree ornaments such as gingerbread men shapes, candy canes, or snowmen. You can also make priceless Christmas stockings from felt, featuring whatever designs inspire you: snowflakes, stars, letters, trees, reindeer, or Mr. Claus himself. Felt is an easy material to work with, and you certainly don't need a sewing machine. Hand-stitched felt gifts are at once enchanting and thoughtful. For brands of felt made from 100% post-consumer recycled materials rather than wool, check out Kuninfelt.com.
Nature's Materials
It's traditional to decorate with wreaths and evergreen branches, but why buy costly and likely not-so eco-friendly organic materials from the store when you can take your companion animal for a walk and find an overabundance of organic decorations? That is not to say you should cut down a tree (please don't!), but do scan the ground for gorgeous decorations such as pinecones, fallen branches, leaves, or small boughs of cedar or pine. Or, head to your local Christmas tree lot and ask for trimmings, which are usually given out free of charge. Arrange your found materials around candles or along banisters for a natural wonderland in your own home.
Wrap It Up
The classic eco-friendly options for gift-wrapping are recycled craft paper and/or fabric, which can be made darling with the simple addition of a hemp ribbon or even old-fashioned twine. But there are plenty more options! Giving someone a cookbook or a kitchen appliance? Wrap it in an appropriately printed kitchen cloth. Gifting your dad a carpentry tool? Wrap it in sandpaper. Offering up a new pair of pajamas or a plush animal? Wrap it with a fancy pillowcase. Adorn all of them with a beautiful recycled ribbon from years past and allow everyone to admire the cute and logical nature of your gift-wrapping. Options for gift-wrapping boxes are collages of holiday card covers from years past, or even collages of magazine clippings (may we suggest buying an extra copy of VegNews and creating a legible patchwork of recipes around your gift?).
Plant It
Why shove an uprooted coniferous tree in your living room when you can decorate your home with plants that will last long into the New Year? Poinsettias are both striking and traditional and contrary to popular belief, can live on to bloom right up until the following year's December with the right care. For both gifts and fragrant plants to have around the house that will double as last minute recipe ingredients, adorn your home with rosemary plants potted in terra cotta pots (they do the best in terra cotta as indoor plants). When you need an herbal addition to your vegan stuffing, taking a few snippings from your rosemary will actually help the plant's health. You can also fashion adorable gifts from rosemary plants by painting the terra cotta, or adorning the pot with your own unique creations.