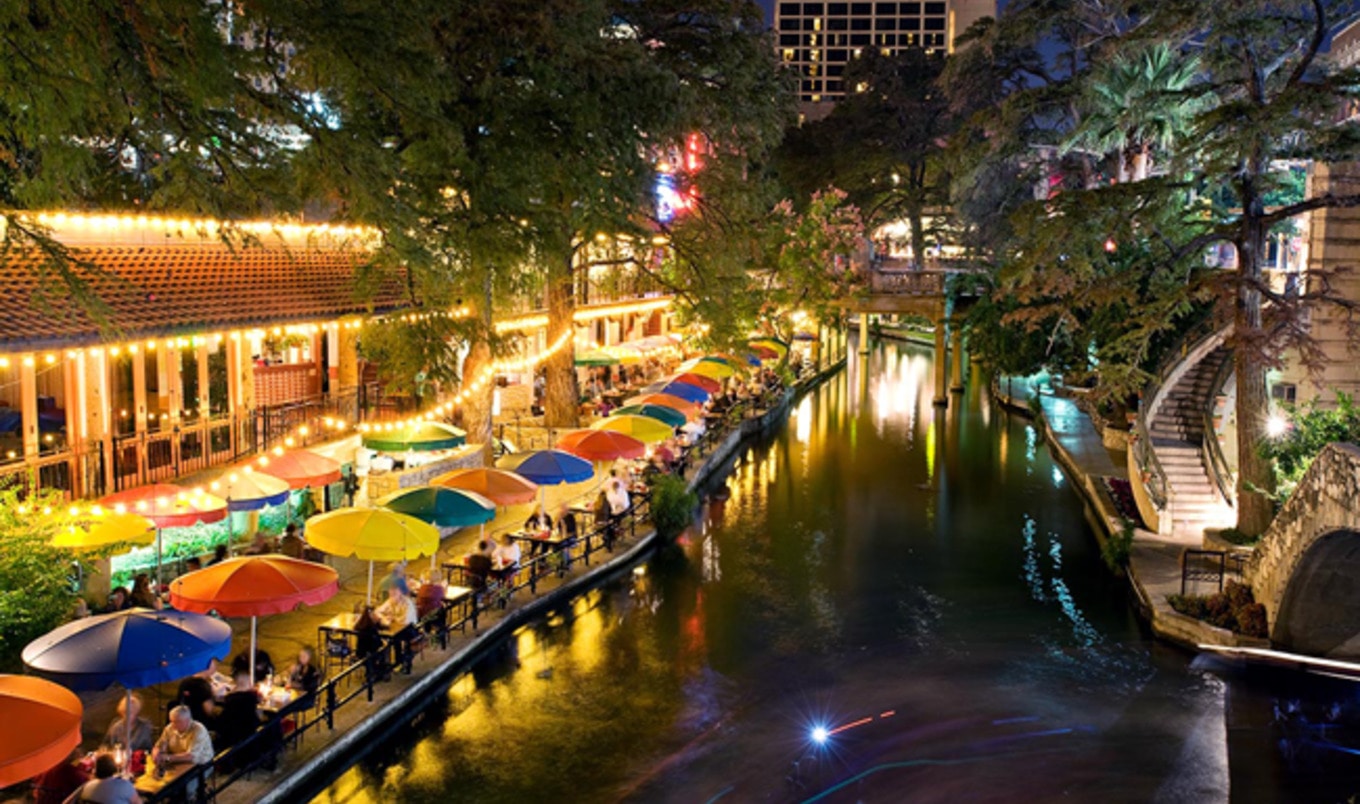 Remember the Alamo—and delicious vegan eats—during your next trip to San Antonio.
December 12, 2016
---
For outsider vegans, Texas can seem intimidating as the cowboy mythos often centers around steak, barbecued meat, and more steak. However, veganism is on the rise across The Lone Star State—particularly in San Antonio, where Tex-Mex plates are still common, but far from the only thing on the menu. From old staples such as barbecue and tacos, to cuisine from far away places like the Middle East, San Antonio is making a strong effort to become a more cosmopolitan city that caters to people of all dietary persuasions. Here's our guide for making you visit as awesome (and vegan) as possible.

Where to Dine
No visit to The Lone Star State is complete without some Tex-Mex cuisine. Luckily, San Antonio has two must-visit restaurants for this local delicacy. The restaurant most synonymous with vegan Tex-Mex in the city is Viva Vegeria, located just a short drive from downtown. The eatery features a menu of Tex-Mex gluten-free favorites including Chicharron Street Tacos with portabello mushrooms and three types of nachos (the classic nachos featuring vegan queso, quinoa, vegan taco filling, pico de gallo, and guacamole are the best). Among the other Tex-Mex options is the trendy bar La Botánica, which offers the best empanadas in the city, Ms. Bella's Fried Red Beans & Rice Balls, and Sugarbomb's Strawberry Calas (fried rice balls with "a Southern flair"). The other must-top Tex-Mex is Señor Veggie. Located near downtown and the Alamo, the restaurant serves a large poblano corn fritter as an appetizer and a spicy Buffalo tofu wrap that definitely requires a napkin. Señor Veggie also offers daily specials and pecan-smoked tofu that comes in their Azteca bowl.

When they're in the mood for fast food, vegans head to Earth Burger, the first vegetarian burger joint in Texas. All meals are vegan (if you get vegan cheese in place of dairy), but those looking for authentic Texas fare should order the Chopped BBQ Sandwich (seitan, barbecue sauce, and pickles). Locals know there's also something of a secret menu, which often includes a barbecue quesadilla (make sure to ask for vegan cheese) and an orange chick-n bowl.

San Antonio is also home to Moshe's Golden Falafel, where the Mediterranean delight is top-notch. Owned by James Beard Award nominee Andrew Weissman, the restaurant has two locations (including one downtown) serving falafel plates and pitas. Getting a pita is tempting, but the best way is to get a plate (which comes with three falafels, pickles, and sides including hummus and baba ganoush) and order a pita on the side.

What to Do
There's one thing that is an absolute must do in San Antonio and that is visit The Alamo. Located in the heart of downtown, odds are it's going to be close to your hotel. Free talks and tours are held throughout the day, with plenty of volunteers around to answer questions. The location saw the second most significant battle in the Texan War of Independence (which Texas lost), but the events at the Alamo became a rallying cry for locals (hence the expression "remember the Alamo"). The Alamo is a short walk from the famous River Walk, with barge tours that discuss the history of the city. There is a mall at one end, but farther down the river, away from the mall are benches, including some cut into the rock to enjoy local wildlife such as deer, various birds, and (if you're lucky) an armadillo. Visitors can walk around the San Antonio River, but arrive early in the morning because crowds form as the day goes on. On a further stretch of the Riverwalk is the Pearl Brewery, which is home to a number of trendy apartments and stores like Melissa Guerra, which offers Latin-inspired kitchen gadgets, and Niche Boutique, which carries fashion from San Antonio designers. For those who enjoy cycling around a city, San Antonio has a series of BCycle stations for visitors to rent a bicycle.

Treat Yourself
Green Vegetarian Cuisine is known a hostess cupcake that's one of the best desserts in San Antonio. Viva Vegeria is also making gluten-free desserts such as their peanut butter pie made with a graham cracker and coconut crust topped with house made peanut butter. For a cold sweet treat, Earth Burger's coconut soft serve is a creamy dessert that comes in either a cup or a cone. Furthermore, 5 Points Local serves vegan twinkies called "vinkies" that are made with a yellow sponge cake, coconut cream, and vanilla flavoring. For a frozen treat, Lick is out of the Pearl Brewery and serves three different vegan ice creams, all with a coconut base. Coconut Pecan Rum Cake provides a taste of another Texan staple (pecan), while Chocolate "Butter"mint and Coconut Chia Chai round out the vegan options. A breakfast sweet can be found at The Fairview thanks to vegan doughnuts such as the Fruity Pebbles donut and the Cap'n Crunch doughnuts.

Chris Hockman is a freelance journalist originally from Australia based out of San Antonio.