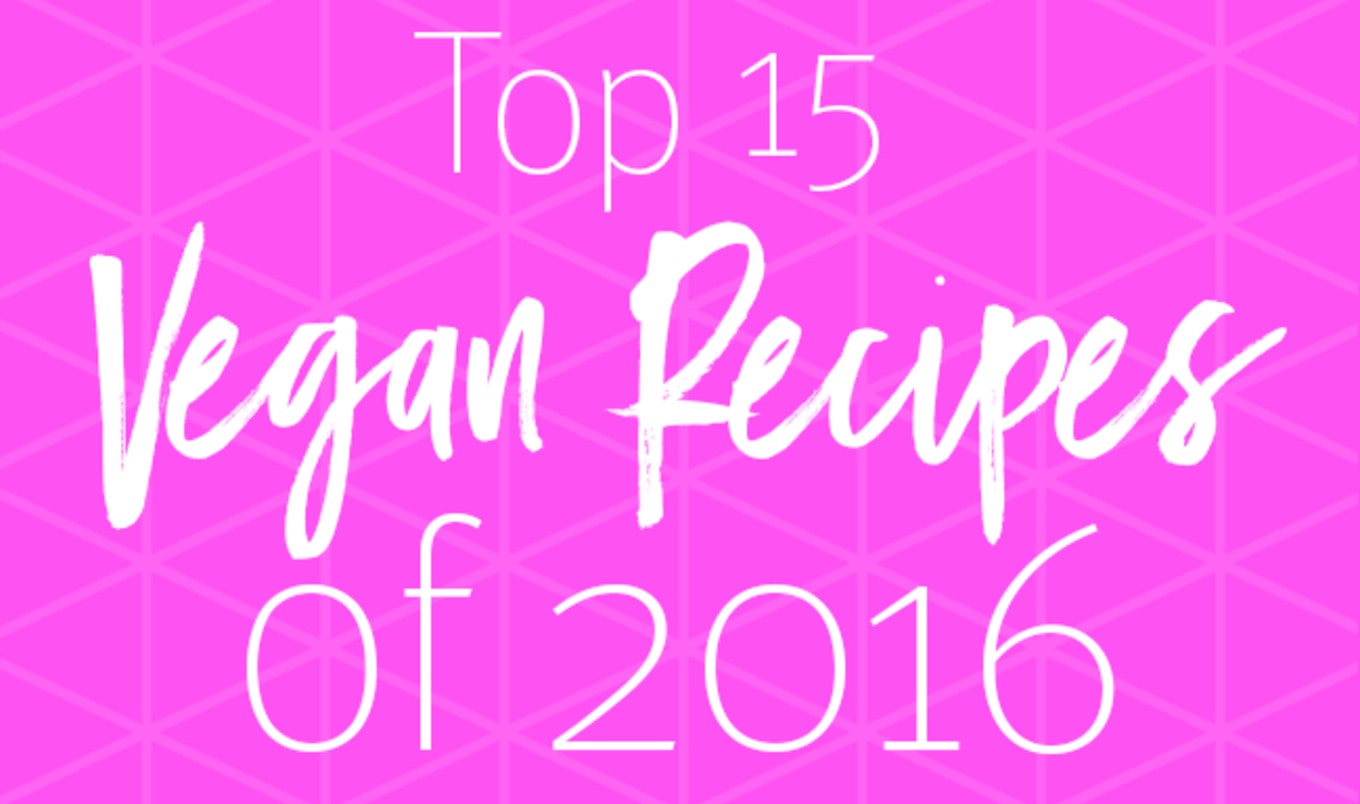 From old-fashioned mac 'n' cheese to a bold Thai-spiced stew, we unveil the year's most popular (and downright delicious) vegan recipes.
December 14, 2016
---
We want to know: can vegan food get ANY better? Plant-based cuisine went above and beyond our wildest expectations in 2016, and we're pretty excited to celebrate. In honor of a great year for veganism, here are the 15 most popular recipes on VegNews.com. We can't wait to see what's on the menu in 2017!

1. VegNews Vegan Macaroni & Cheese
This is the best mac 'n' cheese on the planet. End of story.

2. Vegan Portabello Pot Roast
Sage, basil, rosemary, thyme, and oodles of mushrooms make this quintessentially seasonal dish your number two pick.

3. Vegan Paella
The traditional Spanish dish gets the veg treatment thanks to artichoke hearts, chickpeas, and fire-roasted tomatoes.

4. Vegan Magic Cookie Bars
What's not to love about chocolate chips, graham crackers, coconut, sweetened condensed milk, and walnuts? Cookie bars for the win!

5. Vegan Lemony White Bean Dip
Simple, bright, and full of flavor—forget hummus, this six-ingredient concoction is quickly becoming our favorite dip!

6. Vegan Potato Pancakes
A vegan take on a Hanukkah favorite, these crispy, savory bites are easy to make, and even easier to fall in love with.

7. Vegan Double-Cheese Lasagna
Why choose between herbed macadamia ricotta and creamy cashew cheese sauce? You don't have to, thanks to this doubly delicious recipe.

8. Vegan Zucchini Walnut Bread
Wheat-free barley flour and no added sugar (thanks agave nectar!) puts this healthful, yet indulgent, bread recipe over the top.

9. Easy Vegan Tomato Soup
Miso, tahini, maple syrup, and cashew butter make for an ultra-creamy, unique spin on a classic, feel-good recipe.

10. Vegan Sweet Potato Chili
We turned up the saturation with this red bell pepper, red bean, and tomato-loaded hearty chili.

11. Salted Caramel Cookies
2015's winning VegNews Holiday Cookie Contest cookie remained a favorite throughout 2016—and is it any surprise?

12. Vegan Strawberry Streusel Cake
This sumptuously moist cake's crumbly cinnamon topping is the perfect complement to plump, sweet strawberries.

13. Marinated Kale Salad
VegNews Publisher and Co-founder Colleen Holland swears by this simple, customizeable salad recipe.

14. Vegan Orange & Miso-Glazed Tofu
This quick and easy recipe will make any salad, sandwich, or bowl shine.

15. Vegan Thai-Spiced Sweet Potato Stew
Lemongrass, coconut milk, and peanut butter—this isn't your average sweet potato stew!
Don't miss our list of Top 15 Vegan News Stories of 2016 and our Top 15 Vegan Stories of 2016!