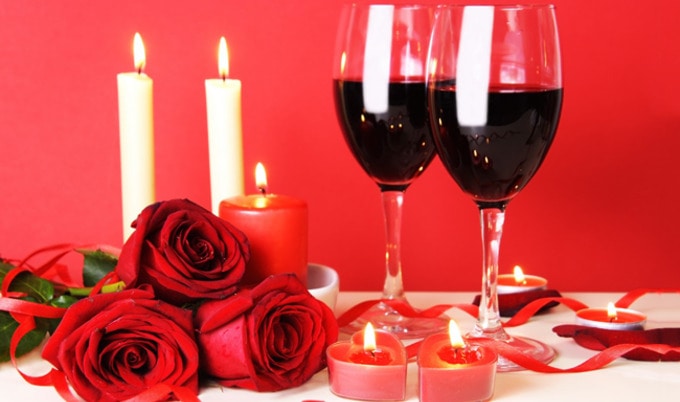 A Romantic Valentine's Dinner for Two
This Valentine's Day, treat your sweetheart to a memorable gourmet meal with these recipes from our favorite chefs.
Valentine's Day—the very thought of it can induce feelings of elation, sighs of pensiveness, or tics of stress at how on earth you will impress your beloved. But a delicious three-course, home-cooked dinner suits lovers of all tastes, and we asked three of our favorite chefs and restaurants to share their favorite recipes for romance. To maximize your meal, try pairing the Artichoke Walnut Pesto Crostini with a dry Champagne, the Seitan Piccata with a citrus-laced white, like Chardonnay, and the Choco-Raspberry Dream with a dessert port wine.
Course One: Artichoke Walnut Pesto Crostini
By Chloe Coscarelli
Course Two: Seitan Piccata
By Joy Pierson, Angel Ramos, and Jorge Pineda

Course Three: Choco Raspberry Dream Cake
By Doron Petersan
Love vegan food as much as we do? Then you're going to LOVE the VegNews Ultimate Vegan Meal Planner with THOUSANDS of editor-approved, easy-to-make recipes. On sale now for 40% off!
Click here