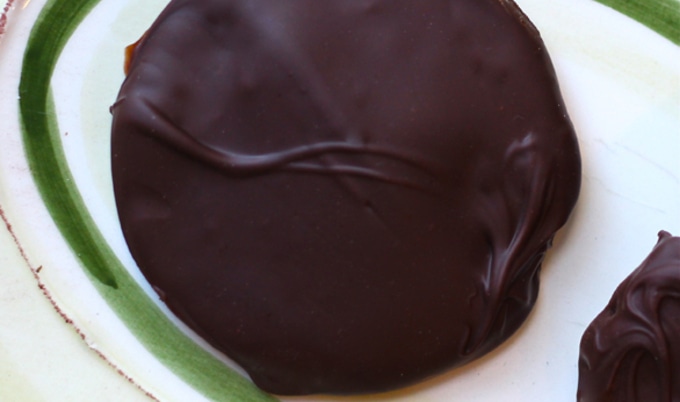 DIY-ify these childhood classics and relive your favorite Girl Scout cookies in veganized versions.
February 21, 2016
If you aren't already acquainted with the Shannons, you should be. Annie and Dan Shannon know a thing or two about veganizing—their blog, Meet the Shannons, features an ongoing Betty Crocker Project, wherein they master meat- and dairy-free versions of the quintessential cook's creations, from chicken pot pies to caramel sticky rolls. When we realized how much we wished for vegan Girl Scout cookies, we knew the Shannons would be the perfect candidates for veganizing our three all-time faves: Tagalongs (known to some as Peanut Butter Patties), Samoas (aka Caramel Delites), and of course, Thin Mints. We grant them the Veganizer Badge for their masterful takes on these classic treats.
Vegan Tagalongs
Vegan Samoas
Vegan Thin Mints

Love vegan food and cooking as much as we do?
Get the BEST, editor-tested recipes inside every issue of VegNews Magazine. Find out why VegNews is the world's #1 plant-based magazine by subscribing today!