Recipes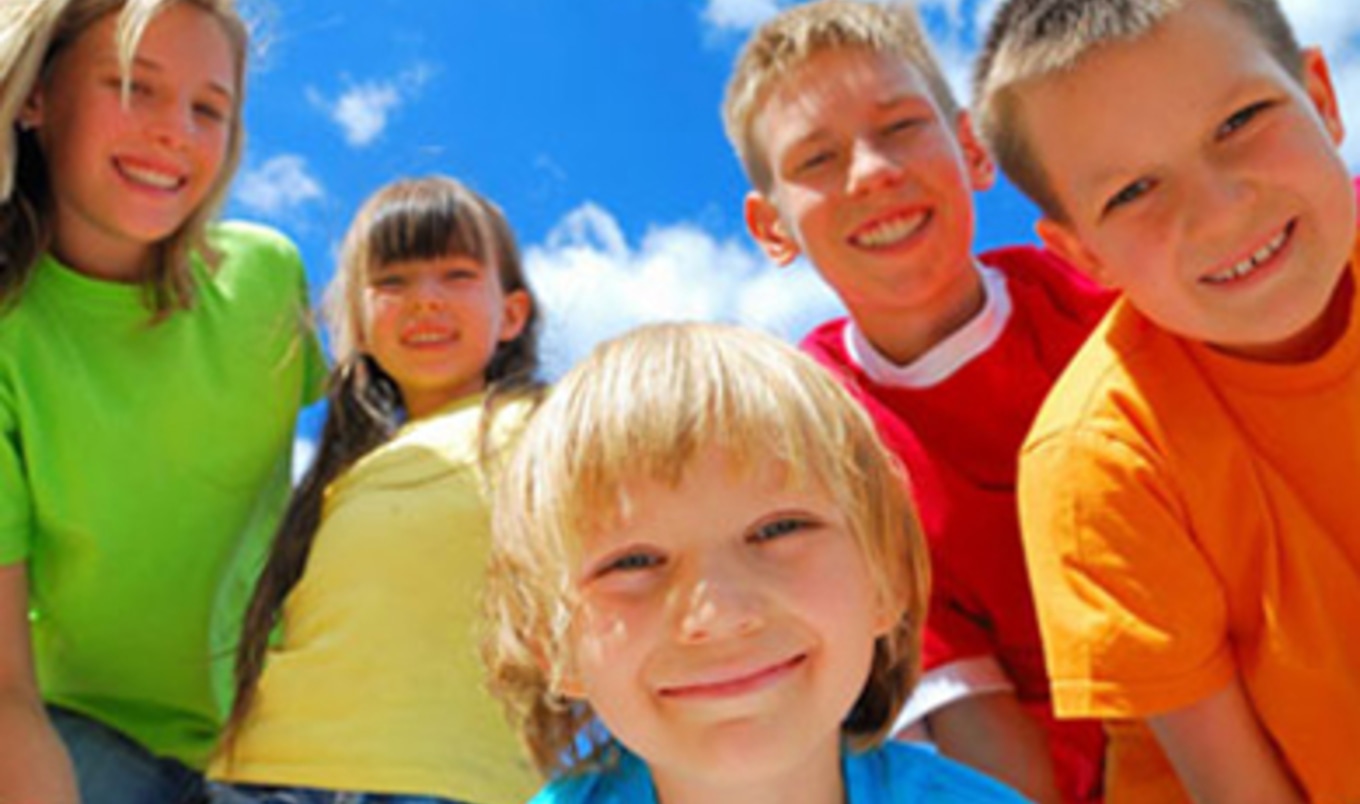 Vegan Superfoods Your Kids Will Love
Goji berries and kale won't make your kids say "ick" with these clever ways to incorporate healthful foods.
February 29, 2016
---
We've all heard of superfoods and how we should be eating more of them, but what about our kids? They may need them even more than we do. While children are growing, they are establishing their taste buds—and habits—for the rest of their lives. Every meal is a chance to boost our children's immunities, and increase their odds of living disease-free lives. Here are a few examples of fast, easy ways to add superfoods into each meal.
Breakfast
Breakfast is one of the easiest and most important times to sneak in superfoods. When we wake up in the morning we've essentially been fasting for eight to 12 hours, so the food we eat first thing in the morning will be absorbed more quickly than anything else we eat all day. In essence, it better be good.
Superfoods to Use: Hemp, chia seeds, flaxseeds
What to Serve: Wholegrain pancakes, waffles, or oatmeal
How to Serve It: Hemp milk, ground chia seeds, and ground flaxseeds can easily be added to breakfast foods kids love. One cup of hemp milk provides 30 percent of the calcium we need for the entire day, and if you use store bought, you're also getting about 25 percent of your daily need of vitamin B-12. Sub it in for almond milk or soymilk in cereal, pancakes, and oatmeal. Flax and chia seeds are both excellent sources of fiber and omega-3 fatty acids. Chia seeds also provide calcium, phosphorus, magnesium, manganese, copper, iron, niacin, and zinc. They help protect our bones, keep our hearts healthy, and balance our energy levels. Kids won't even notice you've added them when they're ground up in a freshly made stack of pancakes.
Lunch
Lunch is a time when both kids and adults need enough energy to keep us going for the rest of the day. It needs to be a balanced, consistent energy so we won't crash an hour later, which means no sugar-laden fruit juices or white bread.
Superfoods to Use: Kale, spinach, strawberries, blueberries, hemp, goji berries, maca, dehydrated mushroom powder, açái
What to Serve: Smoothies are often associated with breakfast, but they are the perfect, nutrient-packed, energy-stabilizing option for lunch as well. They are also a great way to sneak in some iron-rich spinach and cancer-fighting, cruciferous kale.
How to Serve It: Try blending a cup of hemp milk with a cup each of spinach and kale. Then add a banana, a cup of strawberries, a cup of blueberries, and a little orange juice if you like. The sweetness of the antioxidant-rich berries and the banana will mask the earthy flavor of the kale and spinach. Smoothies are also a good opportunity to try more exotic superfoods. A cup of goji berries (for iron and antioxidants), a tablespoon of maca (for energy), dehydrated mushroom powder (an immunity booster), or açái (for a major dose of antioxidants) are great additions as well.
Dinner
Kids are usually pretty hungry by the time dinner comes around, so start with the healthiest foods first, when they are more likely to eat them. There is a time and place for sneaking in healthy foods, but it's also important that they see the actual foods in their natural states.
Superfoods to Use: Spinach, avocado, pine nuts, sunflower seeds
What to Serve: I always like to start dinner with a salad, and often follow it with some "sneaky" pizza. Salads are not only a very traditional start to dinner, but they are also a perfect way to show that green foods are tasty foods.
How to Serve It: Salad is all about the dressing! Kids like anything sweet, so try a miso dressing with a little sugar or maple syrup mixed in. Add some peanut oil for a comforting, familiar taste. A good combination is 1 tablespoon miso paste, 1 tablespoon Dijon mustard, and 1 heaping teaspoon sugar, mixed together. Gradually drizzle a few tablespoons of peanut oil in while whisking together. When it's time for toppings, sunflower seeds are a good source of vitamin E, magnesium, and selenium, and add a rich crunch to salads, while toasted pine nuts and avocado add healthy fats. "Sneaky" pizza can be made from scratch with whole-wheat pizza dough, sandwich bread, or bagels. Whatever way you choose to make it, the key ingredient is puréed spinach. Simply sauté spinach with a little olive oil until wilted, then purée. Spread the sautéed spinach on the bread or dough before you add the marinara and non-dairy cheese. I make enough so each serving has about a cup of spinach. That's enough for two whole servings of vegetables for the day!
If we arm our pantries, refrigerators, and freezers with the right weapons, it will be easy to incorporate the right foods into our children's diets all day long without being overwhelming for us, and still being tasty and fun for them.
Find more of Elizabeth Katzman's vegan recipes and tips at elizabethskindcafe.com, and don't forget to follow her on Facebook.
Love the plant-based lifestyle as much as we do?
Get the BEST vegan recipes, travel, celebrity interviews, product picks, and so much more inside every issue of VegNews Magazine. Find out why VegNews is the world's #1 plant-based magazine by subscribing today!