Travel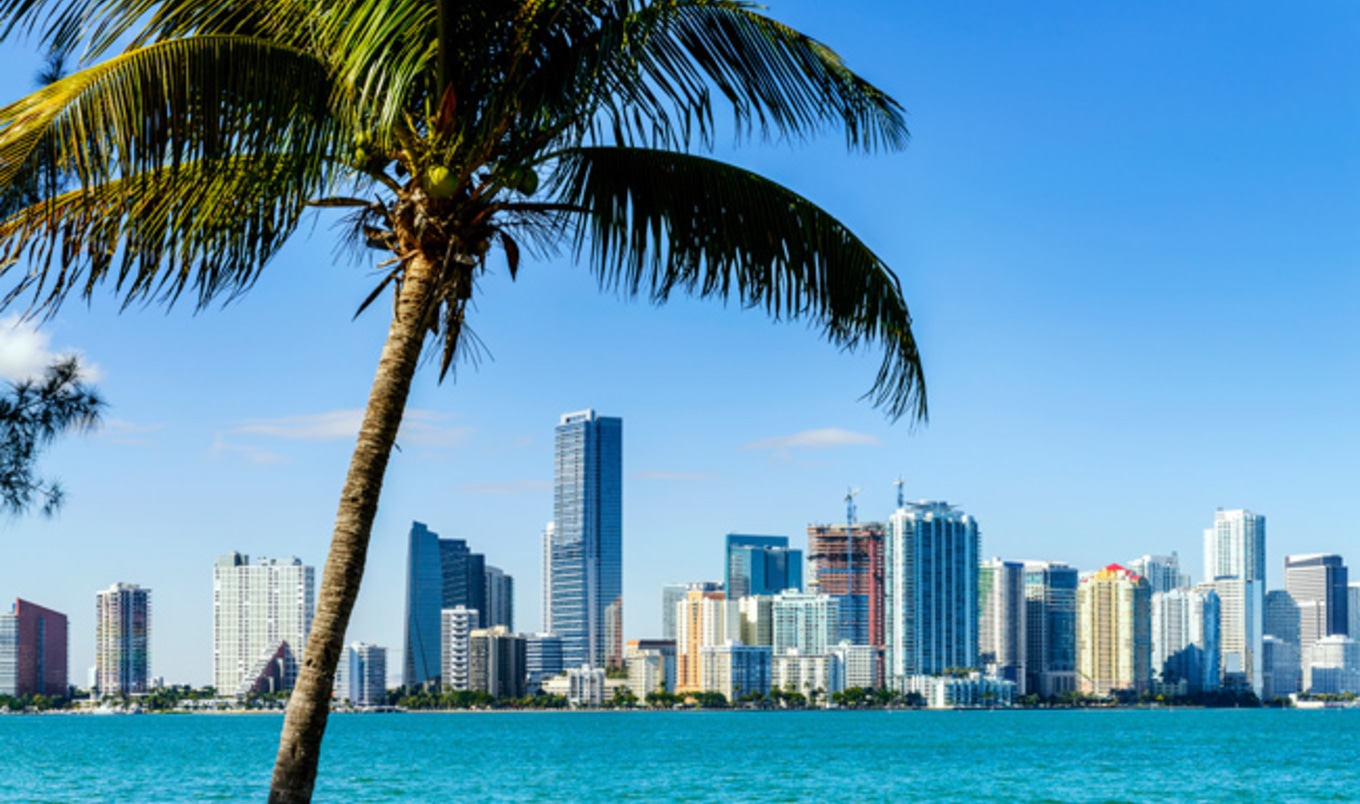 5 Veg-friendly Spring Break Destinations
Forget homework and cancel your business meetings because spring break is here.
March 25, 2016
---
The sun is poking its head out from behind the wintery clouds, the cherry trees are blossoming, and Instagram is filled with pictures of sunsets and flower bouquets—which means it must be time for spring break. Whether you're a college student who needs to get away from homework or a stressed out professional who wants to get out of the office, spring break is the ideal time to recharge, re-energize, and rejuvenate our minds and our bodies. From the bacchanal to the picturesque, here are five ultimate vegan spring break destinations perfect for a week's worth of doing nothing.

Santa Barbara, CA
Santa Barbara—home of the notoriously party-hardy University of California Santa Barbara co-eds and their famed Isla Vista neighborhood—is perpetually in spring break mode. With home rentals and hotels along the waterfront, this population 90,000-town features an array of vegan offerings ideal for those rare moments when you want to leave the relaxing sandy beaches. Pizza Guru serves a pie with mock meat such as Gardein chicken, Daiya cheese, and rosemary roasted potatoes, while Shanghai Chinese Restaurant—tucked into a strip mall near the East Beach waterfront—has a comprehensive vegetarian menu and makes for an easy, atmospheric late dinner. If you have the moxie to brave the Isla Vista crowd (that is, enthusiastic college students with tons of energy and very little clothing), Hana Kitchen makes an assortment of vegan Asian fusion fare, including sweet and sour "chicken" tacos. Breakfast isn't the easiest option in this seaside city, but the buckwheat, vanilla, and almond milk porridge at Alchemy Arts Café will start your sunny day off right. And what would a trip to Santa Barbara be without eating at Isla Vista's infamous drunchie joint, Freebirds? Take it from a veteran, the burritos are the size of your head, and the veggie nachos are just as good without cheese (extra guac, please).

Sayulita, Mexico
If serene beaches, adorable shops, great restaurants, and cheap rentals sound like a great spring break to you, then Sayulita is your destination. This small town is a hidden gem where artistic expatriates, tourists, and locals mingle. Start the day with a delicious, local-produce-rich breakfast at La Esperanza before hitting the waves at the Lunazul Surf School. Pedrito's, a colorful outdoor eatery, boasts a taco menu with plenty of vegan options featuring ingredients such as strawberries, plantains, beets, and jicama. Shop for one-of-a-kind Huichol artisanal goods while cooling down with a fruit-based paleta (popsicle), or visit Sayulita's mercado del pueblo (farmers' market), where an array of vegan goodies such as flax tostadas, local produce, nut butters, and organic coffees enable travelers to enjoy spring break without missing out on local culture. If you need a total recalibration after the busy winter months, however, look no further than Haramara Retreat, where visitors are surrounded by its gorgeous, handcrafted yoga shalas, cabanas, beach and pool, and a vegetarian-based dining facility.

Las Vegas, NV
What happens in Vegas stays in Vegas. That adage will apply both to your nefarious nighttime escapades and the amount of delicious vegan food you consume in Sin City, as a plethora of divey vegan joints will cure your post-party blues—including the all-vegan Chinese restaurant Veggie House and Veggie Delight, a cash-only Chinatown establishment with mock meat and thick, fruity "slushes" drinks in flavors ranging from mango and mocha to kiwi and honeydew. On the glitzy side, the Aria hotel is embracing vegan fare at its eateries, such as Spanish cuisine at the colorful Julian Serrano. No trip to Vegas is complete without a visit to Wynn, which offers a full casino, four clubs, two evening shows, and (most importantly) dedicated vegan menus at every on-site restaurant. Explore them all for vegan dim sum, Brussels sprout pizza, vegetable risotto, and chocolate-almond cake.

Miami, FL
Remind yourself of just how close you are to Cuba with a soy picadillo vegan empanada at Beehive, a small restaurant also boasting fried plantains. If sizzling in your swimsuit is a top priority, however, Choices Café located in Coconut Grove serves an agave-based soda fountain, baked sweet potato fries, coconut cutlets, and chickpea tuna salad—a health-conscious feast accentuated by the yoga studio upstairs. Similarly, Joe & the Juice smoothies, wellness shots, and sandwiches will keep you feeling light and refreshed along the sun-beaten sand and humid hotels.

Palm Springs, CA
The enchanting desert community of Palm Springs was once a glamorous locale where Hollywood stars such as Frank Sinatra made their winter homes. Now, it's more of an off-the-beaten-track destination for TV writers' weddings and hipster bachelorette parties. That said, both versions of this sunny California oasis are worth exploring, especially with a few vegan-friendly activities in mind. Palm Greens Café is an unexpectedly delicious and delightful restaurant offering hearty vegan date shakes, Caesar salad wraps, and quesadillas. Plus, the portion sizes are the ideal remedy to the aftermath of a night of revelry at dance clubs such as Zeldas and Toucans, or the rum-soaked Bootlegger Tiki bar. Native Foods Café also has a location in Palm Springs, so grab some portobello sausage sandwiches and sweet potato fries and eat them poolside. Speaking of poolside, the Ace Hotel's location in Palm Springs offers one of the most glamorously Californian environments around thanks to a sparkling pool with panoramic mountain views, as well as more-than-sufficient vegan options such as charred okra, eggplant-quinoa fritter sandwiches, avocado toast, and black-eyed pea hummus. Finally, if a locally flavored party is what you're after, head to Pappy + Harriet's in neighboring Pioneertown. This unique bar, sitting alone on the hilltop amidst arching Joshua trees, has grub pub-style vegan options such as bean tacos, chili, veggie burgers, and fries, but the live music and dancing is what makes this homey hot spot a must.
Emily Hunt is a writer and editor living in Los Angeles, with her fiction and poetry appearing in The Nervous Breakdown, Harlequin Creature, Artillery Magazine, and the chapbook John Travolta Considers His Odds.
Love the plant-based lifestyle as much as we do?
Get the BEST vegan recipes, travel, celebrity interviews, product picks, and so much more inside every issue of VegNews Magazine. Find out why VegNews is the world's #1 plant-based magazine by subscribing today!