News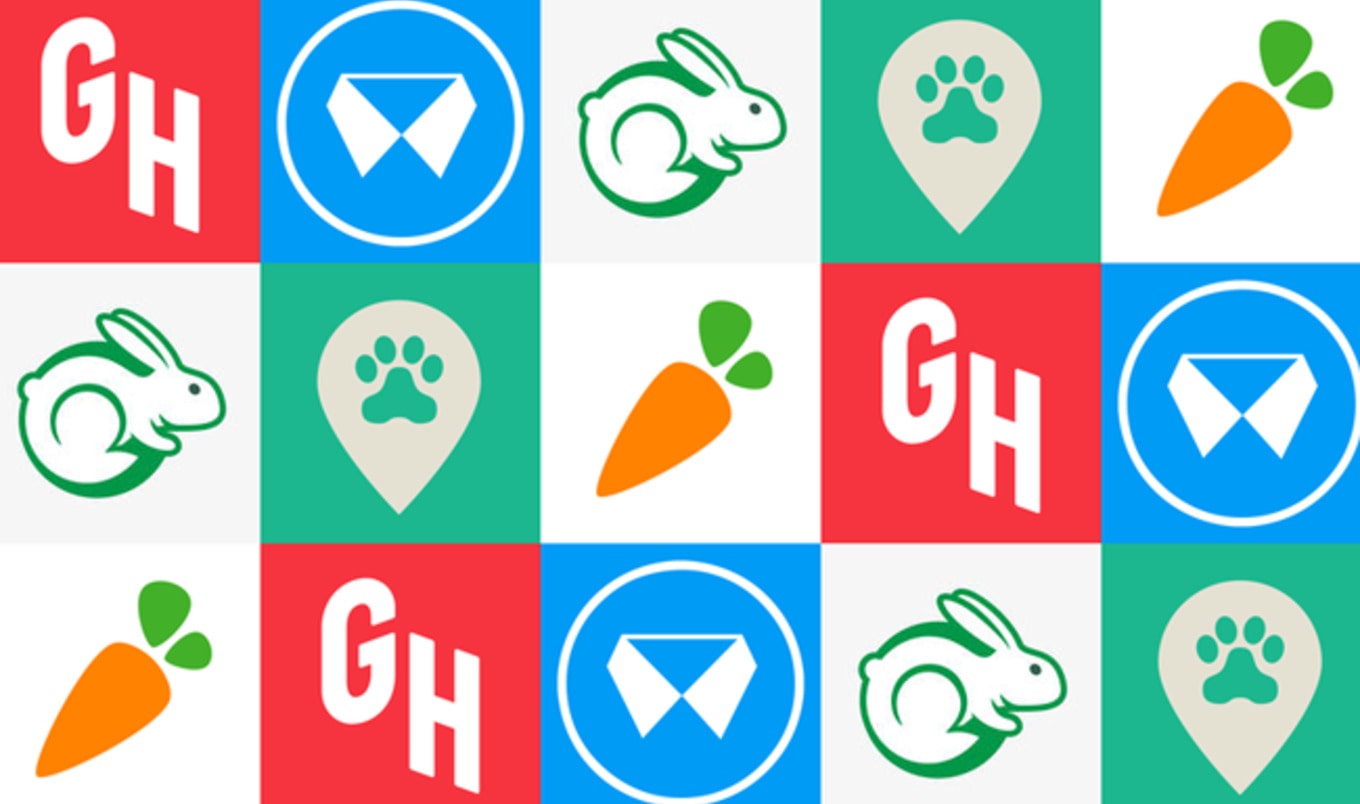 5 Vegan-Friendly Apps to Make Your Life Easier
From grocery delivery to dry cleaning, let these apps do your errands so you don't have to.
March 30, 2016
---
Between work, the gym, volunteering at the local animal rescue, and trying to get eight hours of sleep each night, who has time for things such as laundry, cleaning the house, or grocery shopping? Lucky, that's why we have apps. Today, you can outsource your errands in just a few clicks, so instead of trying to cram more into your already loaded schedule, download these time-saving apps to discover how life has evolved in a way that can make us more efficient than ever. You'll be glad you did.

1. Food Delivery: GrubHub
GrubHub makes mealtime easy by allowing customers to order delivery or pickup from thousands of restaurants across the country. While many food delivery apps exist, GrubHub has the most vegan-friendly options of any mainstream service. And unlike vegan-specific apps that aren't as streamlined, food can be at your door within the hour (during normal restaurant hours). Whether you're in the mood for chana masala, a grilled vegetable burrito with guacamole, or a veggie burger and fries, GrubHub has a restaurant to satisfy your craving.
Vegan pro tip: In the side column under "cuisine," check "vegan," "vegetarian," or "healthy" to maximize your results.

2. Grocery Shopping: Instacart
Instacart partners with local grocery stores (such as Whole Foods Market, Ralphs, Costco, and Petco) in 11 cities (including Los Angeles, New York, and Chicago) to bring groceries to your door in approximately one hour. The prices are the same as in store, and they have all the same vegan options. Just type "vegan" in the search bar at the top of the app, and a list of all the available vegan food appears, divided into categories such as Snacks, Frozen Foods, and Tofu and Meat Alternatives. Then, select a store and items to add to your cart. Once you're done, submit your order, and you will be connected with a personal shopper who wanders the aisles collecting the items on your list. If an item is out of stock, you will receive a text with optional replacement items, which you can either approve or decline. Once your order is complete, your shopper drops the groceries off at your door.

3. Dog Walking: Wag
Wag connects dog lovers in Los Angeles, San Francisco, Seattle, New York City, and Chicago with other companion animal-friendly people who will take your pup on a stroll. Choose either a "scheduled" or an "ASAP" walk—for scheduled walks, you have the option to choose your walker; for ASAP walks, a walker will be assigned to you. Track the walk in real time so you never have to worry about your furry friend, and don't forget to leave your dog's favorite treats on the counter for the walker to use.

4. Laundry: Washio
Thanks to environmentally friendly dry cleaning and laundry service Washio, dirty clothes can be picked up from your doorstep and returned within 24 hours. Users in San Francisco, Oakland, Los Angeles, Boston, Chicago, and Washington, DC (where the app is currently available) can select a 30-minute time frame for their threads to be picked up and another window for clothes to be dropped off. Then, a "ninja" comes to collect the shirts, blouses, slacks, and dresses. Upon arrival, the ninja puts the clothes in designated dry cleaning and wash-and-fold bags before taking the items to an eco-friendly laundry facility. Once your clothes are done, they are dropped off at your doorstep … and users don't even need to be home!
Vegan pro tip: When requesting pickup for wash-and-fold clothes, select allergy-free detergent, and Washio will use 7th Generation soap (which is not tested on animals). Also, the brownie the ninja brings upon pickup is not vegan.

5. For everything else: TaskRabbit
Taskers (which is how workers are referred) in 19 cities will do almost anything for you. Do you need furniture assembled? Someone to organize your closet? Someone to research animal rights? How about someone to stand in line for you when that new vegan restaurant opens up in town? Choose a task from the list or come up with your own.
Vegan pro tip: There are taskers who specialize in vegan cooking and baking who can help you make dinner or food for an event, and you can even get vegan cooking lessons! To request a vegan tasker, search "Cooking & Baking" and specify in the "Tell Us About Your Task" box that you'd like someone to cook you a vegan meal or that you'd like vegan cooking lessons. You'll then be able to choose the time that works for you and your tasker.

Maggie Ortlieb is a freelance writer and content creator based in Los Angeles.
Love the plant-based lifestyle as much as we do?
Get the BEST vegan recipes, travel, celebrity interviews, product picks, and so much more inside every issue of VegNews Magazine. Find out why VegNews is the world's #1 plant-based magazine by subscribing today!