Travel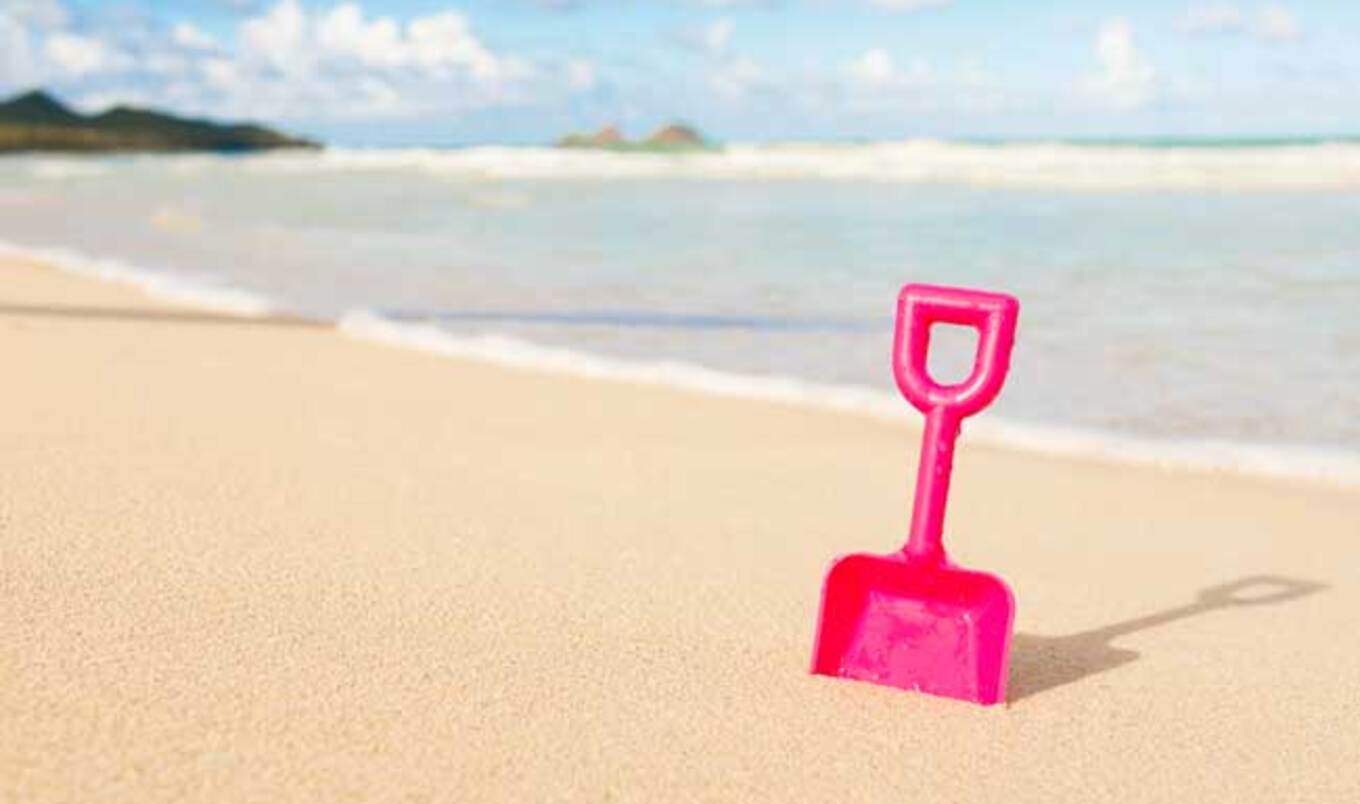 Book your rooms now because these cities offer something for everyone in the family.
April 20, 2016
---
Having a vegan family is awesome. Having a vegan vacation? Also incredible. But what about a vegan family vacation with a balance of child-friendly activities, good vegan food, and family-favorite restaurants? It exists! As hearty, healthy vegan fare comes to the forefront of local dining, the vegan family is less limited in its vacation destinations. Here are five vegan-friendly, child-welcoming destinations that won't leave you wanting for food, fun, and culture.

San Diego, CA
San Diego offers opposite extremes: grab some Buffalo chicken wraps at the nearby Veggie Grill and picnic in the stunning La Jolla Cove, where Scripps Parkway offers picnickers a plush lawn overlooking the ocean and live music. Or spend the day scaring each other at the Whaley House, San Diego's spooky brick house that was featured on the Travel Channel's America's Most Haunted. For a more earthly education, Balboa Park has 17 separate museums, and the trendy Gaslamp Quarter of downtown San Diego is home to The New Children's Museum. Also located in the bustling downtown area is Pokez Mexican restaurant, serving vegan options such as tofu burritos, vegan enchiladas, and rolled potato tacos. If the fam needs a sugar fix, downtown's award-winning Donut Bar serves vegan flavors including matcha, chai, chocolate, and strawberry split.

Raleigh, NC
We think it might be physically impossible for anyone to dislike a well-done vegan chicken and waffle. Luckily, Raleigh has the best, as The Fiction Kitchen serves a stunning chicken and waffle meal dressed with agave, while other sophisticated-but-satisfyingly child-friendly options include cornmeal-fried oyster mushrooms, a pulled-pork sandwich, "Tinga" tacos, and smashed potatoes. Raleigh's Marbles Kids Museum in downtown Raleigh is where children can host plays, explore the forest, learn about space, and splash around in the interactive water exhibit. With older children, there's no better way to see a city than a bicycle ride, so rent two-wheelers from Oak City Cycling Project to explore the beautiful grounds of North Carolina State University with ease, bike to the Natural History Museum, or glide past the many historical monuments to The Remedy Diner for some biscuits and gravy for weekend brunch.

Washington, DC
We're the first to admit that monuments can get a little monotonous, and dragging kids through a quiet museum can also be, well, a drag. But Washington, DC is an incredibly kid-friendly city that intelligently makes its history fun and exciting. Between April and August, the National Museum of Natural History and the American History Museum offer slumber parties in which families interactively discover the museums after-hours—youngsters even get to solve a historical crime before bed! After rolling up your sleeping bags the next day, head to &pizza for a build-your-own pizza bar featuring homemade vegan pesto, Daiya vegan cheese, and chickpeas. For older teens itching to see more of the city, walk through the trendy shops of the vibrant Georgetown neighborhood and grab a treat from the famous Georgetown Cupcake. Finally, end the trip on a sweet note at all-vegan bakery Sticky Fingers Sweets & Eats with cupcakes, cookies, muffins, bars, and, of course, sticky buns in Columbia Heights.

Waikiki, HI
Even without the inviting, aquamarine ocean and floral-scented air, the Royal Hawaiian Center's host of free cultural activities make Honolulu a family-favorite. Monday through Saturday, visitors can engage in a handful of free activities and lessons that can be enjoyed by children and adults. After a vegan breakfast burrito with cassava root and a matcha latte at Juicy Brew, head over to the Royal Grove for a free morning hula lesson. For children who are shy on their feet, the programming also includes ukulele and Hawaiian quilting lessons, as well as performances in Hawaiian storytelling and "Rock-A-Hula" evening shows. Have a picnic by bringing sandwiches from Honolulu's Peace Café. Choose from sweet 'n' sour tempeh, miso-tahini spinach and tofu, eggless curry salad, and more delicious morsels between bread. Peace Café also has mochi cakes for dessert—there's a brownie cake for the children, but the kinako (roasted soybean flour) chocolate flavor is ideal to explore new tastes.

Munich, Germany
Pretzels, beer… and fairy tale fantasies? That's what you'll get in Munich, especially if you take the opportunity to show the kids the Schloss Neuschwanstein. Located just a short train ride from Munich is this extravagant castle used by Walt Disney as the inspiration for Sleeping Beauty Castles at Disney Parks around the world. The Nypmhenburg Palace's gardens, bountiful pools, and luxurious water staircases also won't disappoint. An added benefit is that the "Nymph" palace is near Garden vegetarian restaurant. Black truffle tagliatelle, parsley foam risotto, and potato gratin await the vegan family in this sunny space. The Café Katzentemple ("Temple of Cats") is another child-friendly favorite. With a goal to encourage people to adopt, this cat café lets the felines wander and play as they please, while visitors eat delicious treats such as tofu scrambles, sweet crepes, baked beans, and apple vanilla pudding. In the heart of the "Marienplatz" plaza is a 100-year-old Glockenspiel. Everyday at 11am and noon, 32 life-size figurines reenact famous events of Bavarian history. Additionally, Bavaria Filmstadt (Bavaria Films), one of Europe's largest film producers, offers interactive exhibits for even the tiniest of film critics, including 4D rides and live shows. Luckily, the Hansimglueck burger grill has a few locations around the city, making it a great child-friendly, accessible vegan option anywhere. The vegan burger comes dressed with sundried tomatoes and a secret, savory sauce. Those fluffy fries aren't too shabby either.

Emily Hunt is a writer and editor living in Los Angeles, with her fiction and poetry appearing in The Nervous Breakdown, Harlequin Creature, Artillery Magazine, and the chapbook John Travolta Considers His Odds.
Love the plant-based lifestyle as much as we do?
Get the BEST vegan recipes, travel, celebrity interviews, product picks, and so much more inside every issue of VegNews Magazine. Find out why VegNews is the world's #1 plant-based magazine by subscribing today!