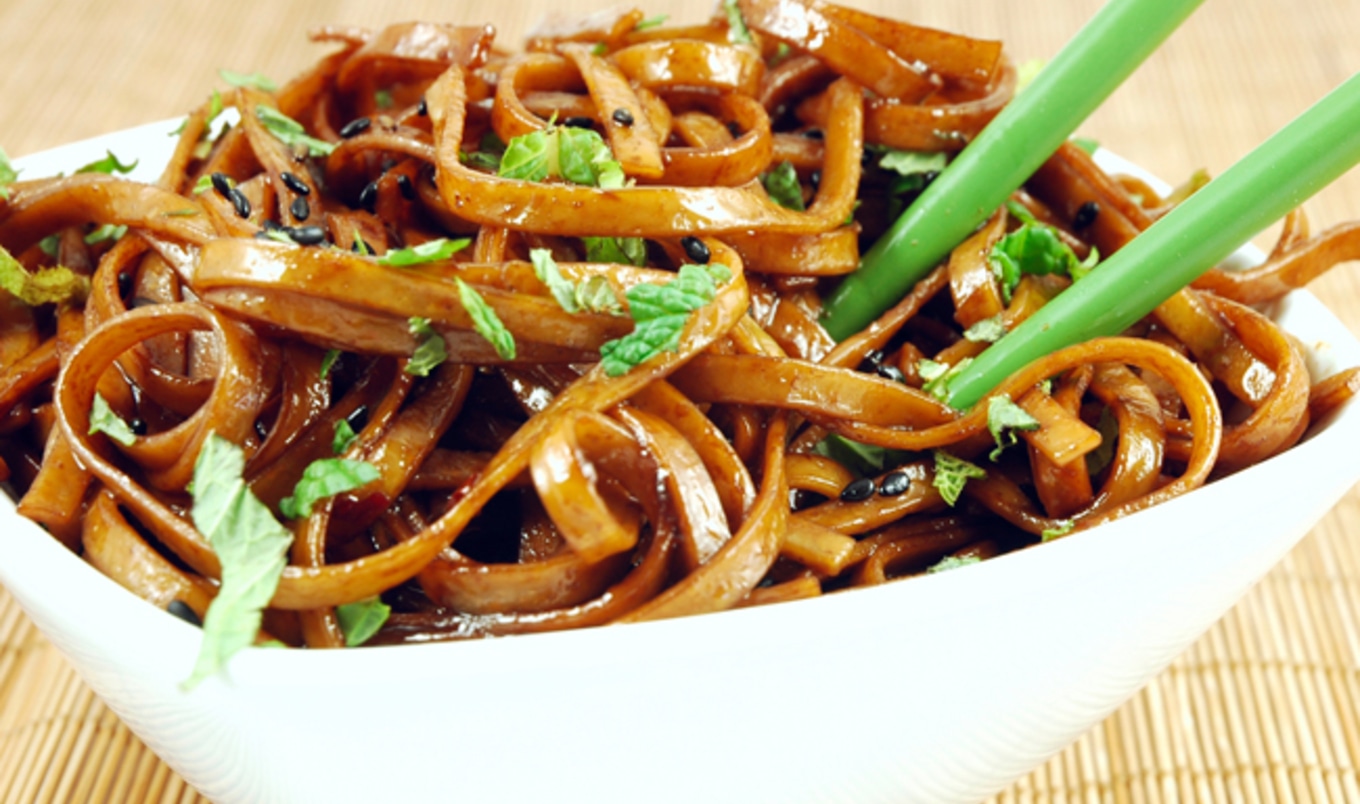 Stocking up on plant-based basics will help save you time and money at the grocery store.
June 19, 2016
---
So you're flying solo. Hosting a party for one. Taking part in a "dateless bargain," so to speak. And that's cool. You own it. You are one fearless culinary crusader and a voracious vegan to boot. But if the recipes available could make you happy without leaving you with heaping piles of leftovers that lose their luster over the week it takes to polish them off, that would be just peachy. You need a plan. As is often the case, the solution is simple: it's time to get back to basics. By stocking up on surprisingly adaptable stables and arming yourself with some helpful tips, tricks, and savvy shopping strategies, you can savor each bite of whatever you whip up and still be left with enough cash to put toward a vegan getaway, paying those bills, or finally getting a Vitamix. Go forth and conquer!
Staples for Sanity
1. Grains are glorious! Something we often hear from plant-based experts is that the best base for any veg meal is whole grains. Not only do these belly-warming foods leave you feeling full and satisfied, but versatile grains such as quinoa and brown rice can go from bowls to burritos and back again. Add something new in your monthly repertoire by reaching for kamut, buckwheat noodles, amaranth, or spelt.
2. Where do you get your protein? How about from the likes of garlic cannellini cassoulet, black bean fritters, or chickpea croquettes? Let beans be you're the building blocks of your weekday works. Of course, you can always look to the ever-adaptive soy stuff including edamame, tofu, and tempeh. And mushrooms are always a perfect "meaty" stand-in when things seem "omni"-mous.
3. Two words, one alliteration: bulk bins. Speaking of beans and grains, there is no better place to buy big (and save some serious dough) than bulk bins. Do you have a food processor? You can even make your nut peanut butters, hummus, and pesto for a whole lot less than premade jars of the organic stuff. Plus, you're helping the earth by saving all of the packaging that box of quinoa would usually come in, or that can of beans you'd otherwise recycle. It's a win-win-win!
4. Love veggies. We know, there are so many to choose from and you want to be adventurous and try new things, but what will really make your meals masterful is maxing out purchase potential. If you have a recipe you want to make that calls for only a stalk of celery, make sure you look up some other ways to use the versatile veggie. From peanut butter and raisins to Thai peanut sauce, the crunchy stalks can handle anything.
5. Savor seasonal sweets. It's no secret that fruits are at their best during peak season. Just because technology has made it possible for you to have a nectarine in December doesn't mean it will deliver the same taste—plus, you'll be more likely to eat it, and it will cost less than the out-of-season stuff. Treat your taste buds to the best of the best. They deserve it.
6. Shake it baby. Or dust, sprinkle, or shave. Get seasonings and get ready to watch your meals come alive. Want to go south of the border? Don't expect your pintos to work it without cumin. Thinking Thai? Look to lemongrass. The flavor combinations out there are endless! Yes, creating a spice collection worthy of a Michelin kitchen will take some time, but that's the beauty of being a 'venturous veggie.
Shop Smart and Save
So now you have your goods and you're ready to go gourmet, but you need a store-strategy and tricks of the trade to accomplish true money-saving savoir-fare. Make your triumphant return as the one-dinner wonder by following these rules:
1. Shop at home first. Avoid pantry overload by doing a thorough check of what you already have before you leave the house. Sites like epicurious.com even let you search recipes by what you have on hand, and then you can use your culinary acumen to veganize.
2. Merchandise your cupboards and pantry by keeping perishables at eye-level. Not sure what is still edible? Check out stilltasty.com to see how long your food can stay delish.
3. Make a list and stick to it. Planning your meals ahead will save time in the checkout line, and keep the bill low by helping avoid impulse purchases.
4. When in doubt, freeze it. Bought too much dill? Chop it up and add it to an ice tray—thaw individual cubes at will. Not sure what will stand the sub-zero test? This handy guide to freezer-friendly foods is a great place to start.
5. Sunday is food fun day. It's a tied-and-true tip, and we're only saying it again because it's just that important: Sundays are the best days to get that batch of casserole going, use your crock pot, or bake a dozen muffins you can eat throughout the week. Plus, it frees up weekday evenings to get moving—whether that's on your bike or with friends to your favorite happy hour.
6. Have fun. The best part of eating alone is that you don't have anyone to please but yourself. Yes, you can have popcorn for dinner, or you can whip up a seitan Wellington—the choice is yours, and yours alone!