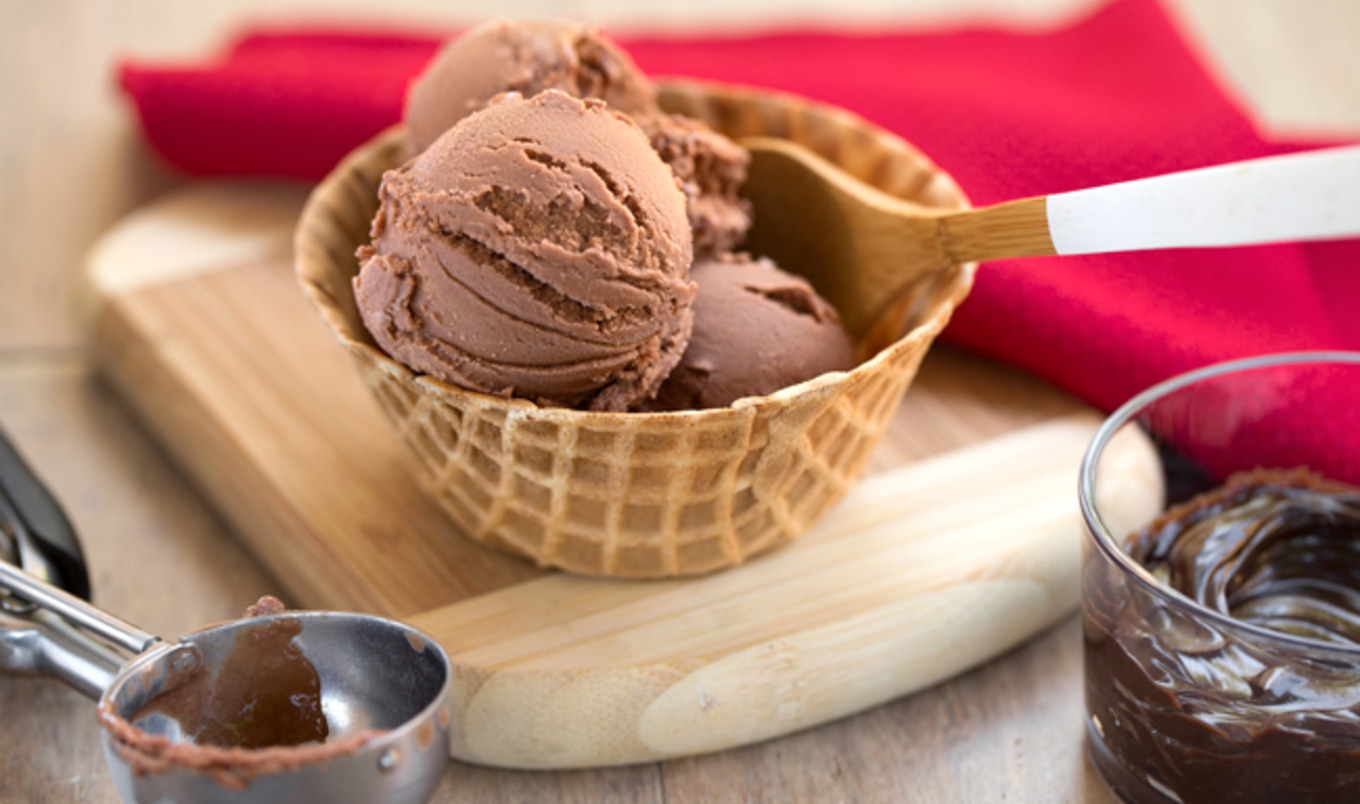 Raw cashews are the base of this decadent dairy-free chocolate treat.
June 27, 2016
Makes one quart
What you need:
1-3/4 cups raw cashews or cashew pieces
1-3/4 cups purified water
1 cup maple syrup
2 teaspoons vanilla
1/4 teaspoon almond extract
1/2 cup unsweetened cocoa powder
What you do:
1. In a blender, combine cashews, water, maple syrup, and extracts, and process on high for at least one minute or until silky smooth. With motor running, add cocoa powder and blend until evenly distributed. Place blender in freezer for 40 minutes to 1 hour or in refrigerator for a minimum of 1 hour or up to overnight.
2. Once mixture is well-chilled, pour into an ice cream maker and freeze according to manufacturer's instructions. Serve immediately or transfer to an airtight container and store in freezer until ready to serve.
Photo by Hannah Kaminsky