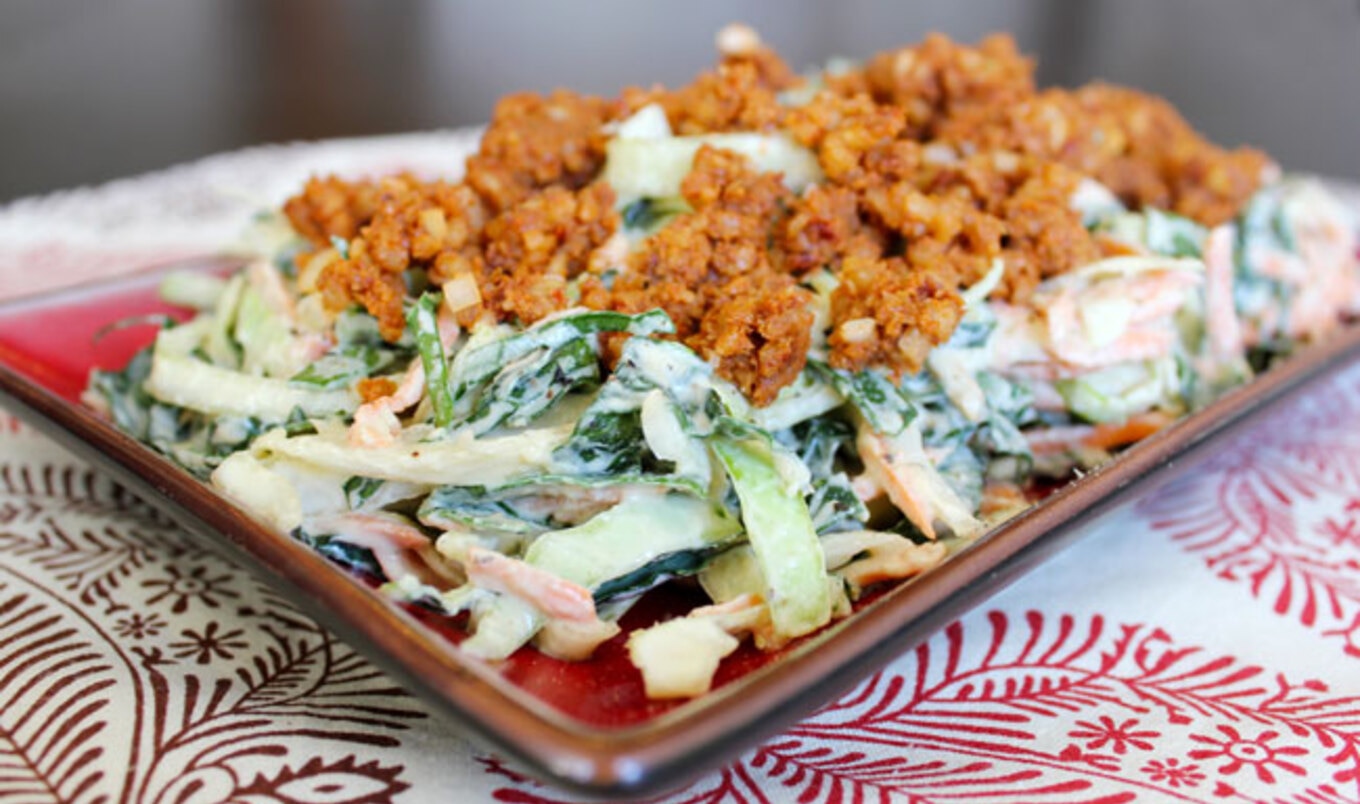 Hearty raw dishes keep your kitchen cool while satisfying dinnertime hunger in the heat of the summer.
August 14, 2016
---
With summer temperatures rising and air conditioners working overtime, spending your evening in front of a scorching-hot stove is no way to keep your cool come dinner. Sure, you can step outside and grill, but that's not offering much relief when thermometers around the country have been exceeding 100 degrees. The hottest summer months are the perfect time to create fresh raw dishes that keep your home comfortably cool while still filling your belly at the end of the day.
Of course we can throw together simple cold salads, but more often than not, we are craving something more substantial. While still focusing on hydrating veggies, adding more satisfying ingredients like avocados, nuts, and rich dressings creates filling one-dish meals.
Luckily, we are at the height of farmers' market and CSA season, when finding local veggies available around the country is easy as (uncooked) pie. Here are two super fresh and flavorful meals where a mix of raw vegetables, spices, nuts, and seeds offer creative nourishment without raising the heat in your kitchen. Both dishes are best served with a tall glass of ice-cold lemonade on the side and followed by your favorite raw vegan ice cream!
Stay cool with these delicious raw dishes:
Chipotle Coconut Lettuce Wraps
Kale Slaw with Barbecue Walnut Crumble
Natalia KW is a pure food chef, cookbook author, and shamanic practitioner focusing on nourishment for the body, mind, and spirit.