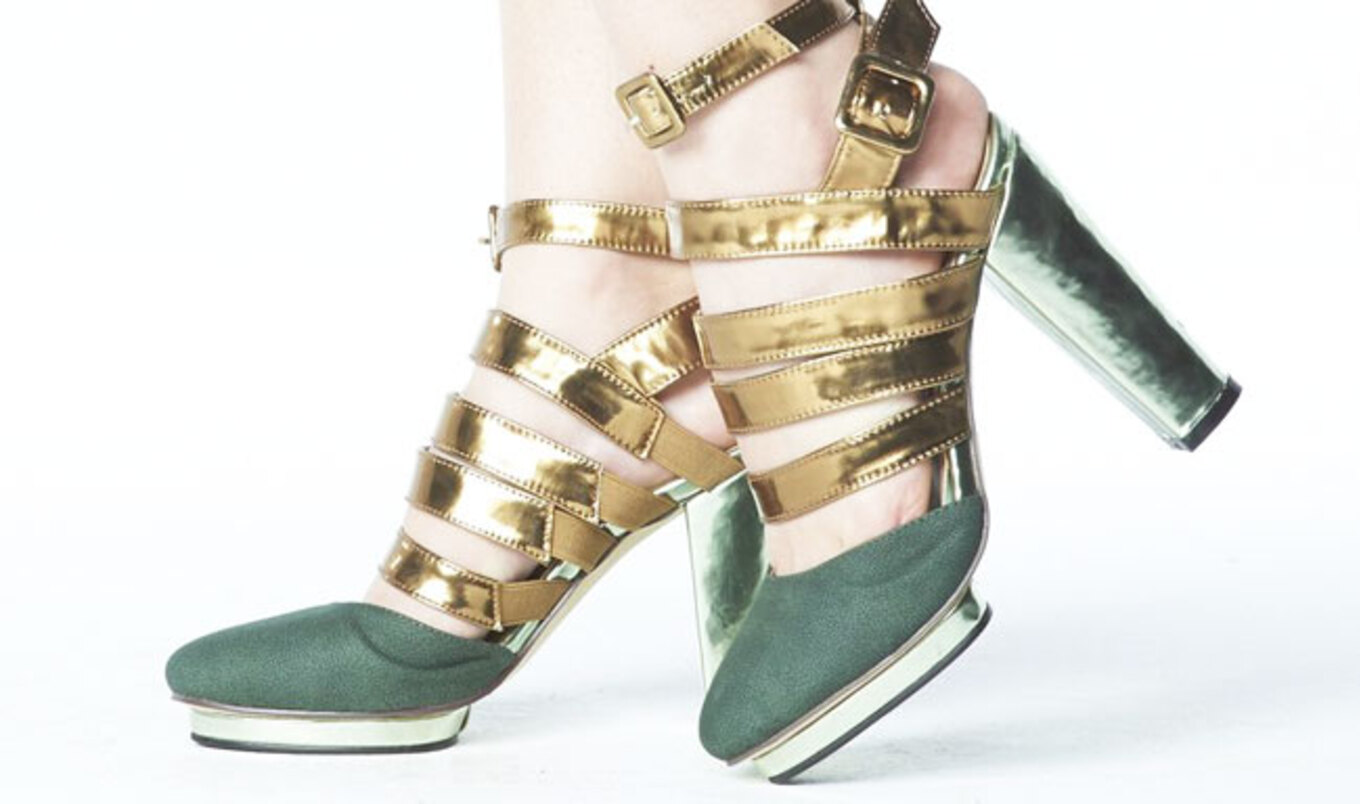 With spring comes sunshine, rain, and all of the new shoe styles that designers have to offer.
March 22, 2017
---
There are a few things we can count on with the change in seasons each year, and a slew of fresh footwear is one of them. There was a time when being vegan meant limited shoe options or shopping for cheap synthetic footwear at large chain stores, but today there are many high-quality companies offering a range of fashion-forward styles that just so happen to be cruelty-free. Here's a rundown of this season's hottest footwear trends and how to recreate them without the cruelty.

1. Boots with heels
Though we might associate boots with fall and winter, designers such as Alexander McQueen, Celine, and Balenciaga are embracing boots this spring. Canada-based vegan company Matt & Nat has long been associated with gorgeous high quality handbags, but the brand also offers a large line of cruelty-free shoes. Their Venture collection includes styles such as the heeled "Knight" bootie in a warm beige that could have easily been plucked from this season's runways. If you're looking for something a little edgier, vegan Dr. Martens boots are always in style and perfect for a '90s retro or punk look. They can also be paired with a flowing dress in a surprising combination that intertwines femininity and street savvy.

2. Translucent heels
With some of the most stunning vegan shoe offerings available, Cri de Coeur's collaborative line with Arden Wohl, called Arden Wohl X CDC, features a number of translucent heeled styles that capture the same look as this season's runway offerings but are completely vegan. The Spartali Bootie has a stripe of fluorescent green across the sole that contrasts beautifully with a black open-toed shoe. A few Arden Wohl X CDC shoes also incorporate colorful florals, paying tribute to spring flowers.

3. Platforms with dynamic color
Fashion authority Harper's Bazaar featured platforms as one of the season's hottest trends, highlighting open-toed shoes with high platforms and contrasting color blocks. We found the same look made vegan by Melissa, producers of fun and fashionable plastic shoes. Furthermore, the Dani from designer Good Guys—available in a stunning bright red from vegan store MooShoes—has the dramatic look of a tall platform wedge featuring strong color, open toes, and a strappy heel, making this versatile shoe perfect for a cocktail party or a hot date.

4. Strappy clogs
Maison Margiela presents youthful whimsy this season with looks including a pair of brown clogs that feature a strap around the ankle and a low heel. Similarly, MooShoes' house brand Novacas offers a sweet brown clog with an ankle strap and low wooden heel, delivering all of the charm of this look, without the cruelty of leather. Pair these with a swingy short skirt or denim shorts, depending on how casual you want to play it.

5. Spring styles for men
Though fashion designers often focus on women, many men like to upgrade their footwear for spring. Ethical vegan fashion authority Joshua Katcher's Brave GentleMan line of footwear includes the Innovator, available in Camel or Black Pebble, which makes for the perfect finishing touch for a warm-weather linen suit. Since boots are in style this spring, push your look to an edgier place with the Wayward Boot, which features straps and buckles. Finally, Keep shoes are comfortable, casual, and are ideal for a spring stroll in the park. Their style The Ramos Deakin is a collaboration with the band Animal Collective's co-founder and comes with a bonus cassingle and lyric sheet. If your style is more low-key, you might want the sleeker look of The Finn, a slip-on available for $60.

Maya Gottfried is the author of Our Farm: By the Animals of Farm Sanctuary and the forthcoming Vegan Love: Dating and Partnering for the Cruelty-Free Gal.