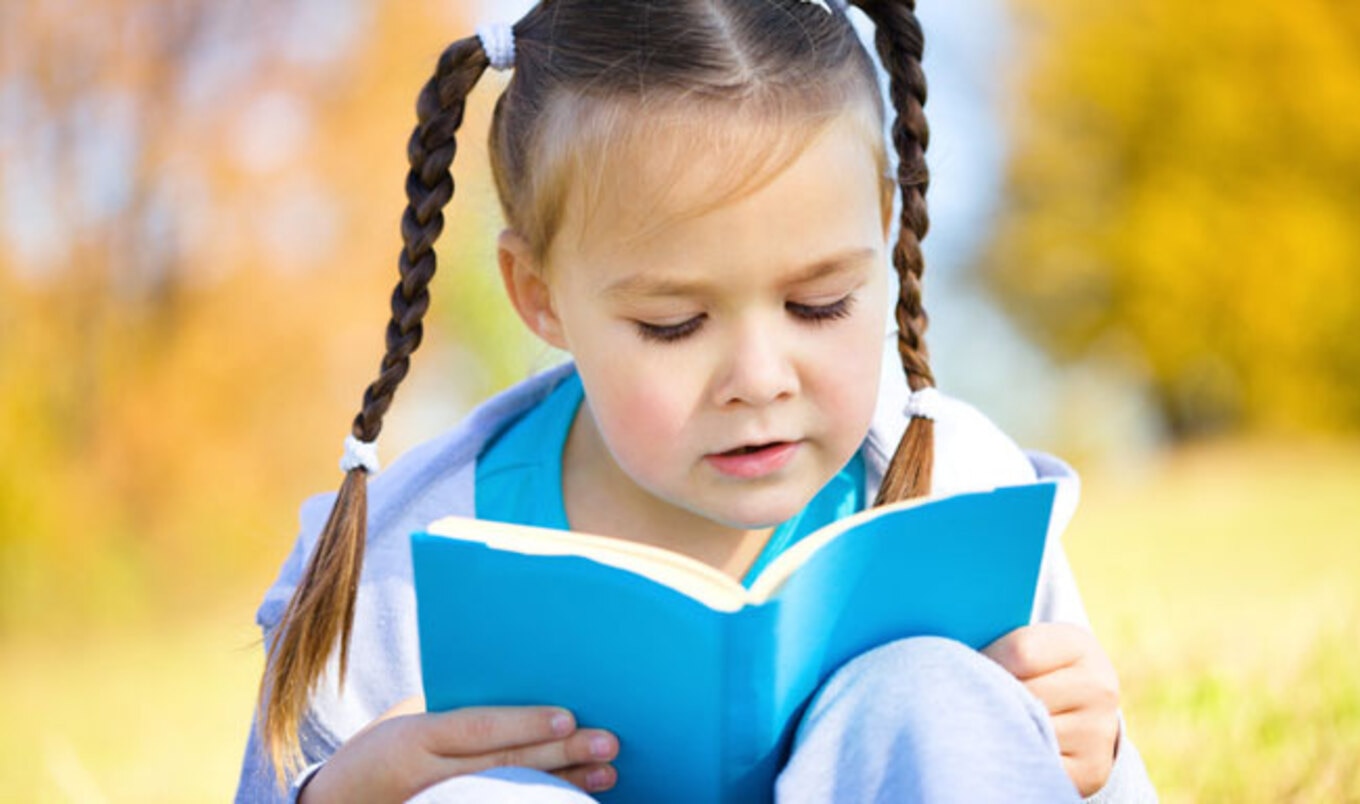 Bedtime stories get even better when you're sharing tales of animal friendships.
March 2, 2017
---
Books play a magical role in our childhoods. Those few minutes of bedtime reading at the end of the day are so precious and sweet for children that they ask for another story, and then another, and another. Well, maybe they also ask for more so that they don't have to go to sleep! Though children's picture books speak to society's most innocent humans, from a vegan perspective, some books might not fit the cruelty-free bill. Whether it mentions a human eating an animal or praises a person who farms our friends for food, certain stories are better off not being shared with our vegan families. Despite those books that imply animal cruelty, there are many delightful vegan-friendly stories for young ones. Some are intentionally pro-vegan, and some are just accidentally animal-friendly. Here are seven of our favorite children's picture books suitable for vegans of all ages.

1. Caterpillar Dreams
The protagonist of this book—written and illustrated by Clive McFarland—is a teeny caterpillar who dreams of flying and exploring the world outside of the garden where he lives. He works hard to achieve his dream. Then something miraculous happens, and everything for which he had hoped comes true. This sweet book offers subtle lessons on the importance of dreams, the value of friends, and the amazing things that life can bring.

2. The Forgotten Rabbit
Known for her wonderful writing about animals and related issues, this charming book by Nancy Furstinger (and illustrated by Nancy Lane) follows rescued rabbit Bella on her journey from a neglected life in cruel conditions to a joy-filled home with someone who loves her. Both The Gryphon Press (the book's publisher) and Furstinger are active in raising awareness about animal issues, and the book includes a full page of information about rabbit adoption, proper bunny care, and other resources.

3. Make Way for Ducklings
Unfortunately, not all childhood classics will be appropriate for vegan households, but this beloved book (first published in 1941 and written and illustrated by Robert McCloskey) contains no scenes featuring animal cruelty. The story follows a pair of ducks as they search Boston for an appropriate home to begin their family. Finally finding just the right place, they are soon parents to eight baby birds. Escorting the little ones around town could be dangerous, but with the help of some compassionate humans, the ducks make their way to safety.

4. Dave Loves Chickens
You can tell this will be a fun book by the brightly colored illustration on the cover, featuring Dave, an alien embracing two chickens. Colorful and upbeat, Dave Loves Chickens still comes with a serious message and some valuable information for children about our friends, aka the chickens. "As you and I and Dave will agree," writes author and illustrator Carlos Patiño, "chickens are great, and they don't belong on your plate."

5. When the World is Dreaming
Children are big dreamers (and dreams directly follow bedtime stories), so it's fitting that there are two children's books about dreams on this list. In lulling poetry, the book—written by Rita Gray and illustrated by Kenard Pak' asks what animals such as snakes, deers, and newts dream. The end of the book will especially speak to young vegans, when a little girl dreams of all of the animals gathering in her room "and none of them feels the least bit afraid."

6. Jasper's Story: Saving Moon Bears
In this beautifully illustrated book, Jill Robinson (founder of the nonprofit Animals Asia) collaborates with renowned writer Marc Bekoff to tell the story of Jasper, one of the hundreds of bears rescued by Animals Asia from the cruelty of bear-bile farming. The book—illustrated by Gijsbert van Frankenhuyzen—offers an explanation of the bile-farming industry in simple terms, while depicting Jasper's inspiring recovery and happy new life at Animals Asia's sanctuary in China.

7. Our Farm: By the Animals of Farm Sanctuary
The books I read as a child still maintain an important place in my heart, which is one reason why I wanted to write them as an adult. The first time I visited Farm Sanctuary, I realized that this place of peace that provided loving shelter for animals who had suffered was a children's book waiting to be written. My book Our Farm: By the Animals of Farm Sanctuary tells the stories of some of the residents of the organization's shelters in poems penned from the animals' perspectives. Art by Robert Rahway Zakanitch beautifully captures their sweet faces and gentle souls.

Maya Gottfried is the author of Our Farm: By the Animals of Farm Sanctuary and the forthcoming Vegan Love: Dating and Partnering for the Cruelty-Free Gal.