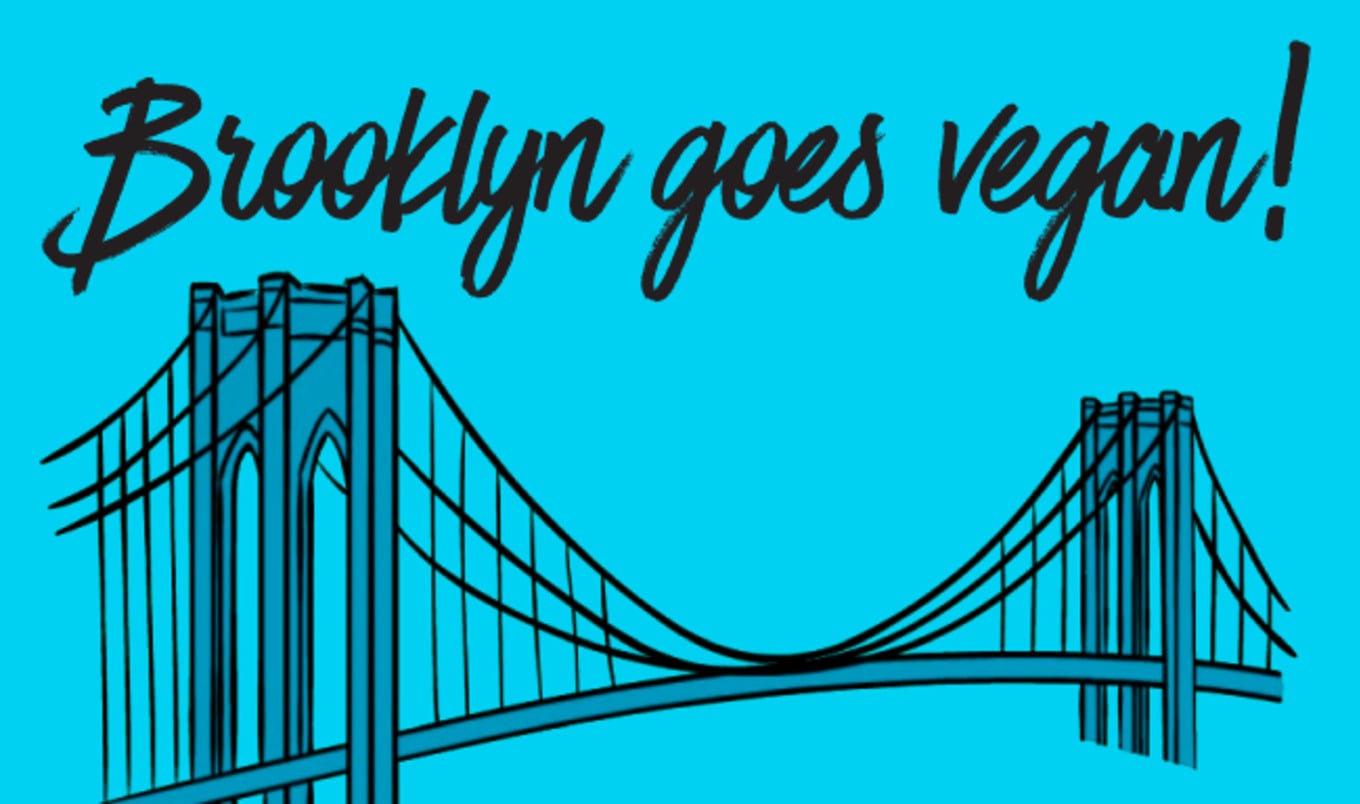 In a historic move, the New York City Council mandates that Brooklyn businesses ditch all animal products.
March 31, 2017
---
Following the success of Brooklyn Borough President Eric Adams curing his type 2 diabetes after adopting a vegan diet, the New York City Council has unanimously passed a bill that will result in the entire borough eschewing all animal products by the end of 2017. "What this means," Adams tells VegNews, "is that all restaurants will quickly transition to carry only plant-based meats, cheeses, and milks, and you can expect all leather retailers to start carrying only cork or pineapple 'leather.'" Famed restaurateur Ravi DeRossi—who recently veganized a handful of his high-end Brooklyn and Manhattan eateries—will be spearheading a task force for all restaurant owners to easily make the switch (including offering free weekly screenings of the documentaries Vegucated and Forks Over Knives to be held at Brooklyn Academy of Music). The borough's meat-centric restaurants not willing to provide proof of their veganization plan before World Vegan Day (November 1) will be forced to relocate to Staten Island beginning in early 2018. Brooklyn has increasingly been known as a vegan mecca, attracting ethical businesses such as men's fashion brand Brave GentleMan, run by adjunct professor of fashion at Parsons The New School—and longtime hipster—Joshua Katcher. "I'm not surprised that the best borough is at the forefront of this movement," Katcher tells VegNews, "but this is just the beginning." Katcher adds that he hopes the trend toward cruelty-free entrepreneurship and dietary choices will expand to the greater New York City area. "I'm proud to announce that I'm starting a change.org petition," Katcher says, "asking for nearby Manhattan's 'Meatpacking' district to officially change its name to the 'Meat-lacking' District." Bushwick-based vegan doughnut eatery Dunwell Doughnuts didn't waste any time in promoting the new legislation, announcing the addition of its "Celebration Doughnut," made with slavery-free aquafaba, fair-trade cocoa nibs, cooked avocado, and the contentious (but purportedly delicious) new-to-the-market rock milk. Brooklyn is home to 2.5 million residents.
Editor's Note: #AprilFools! With plant-based eating on the rise, more and more business are realizing that vegan is the way to go. Soon, entire cities will be vegan, and we can't wait!