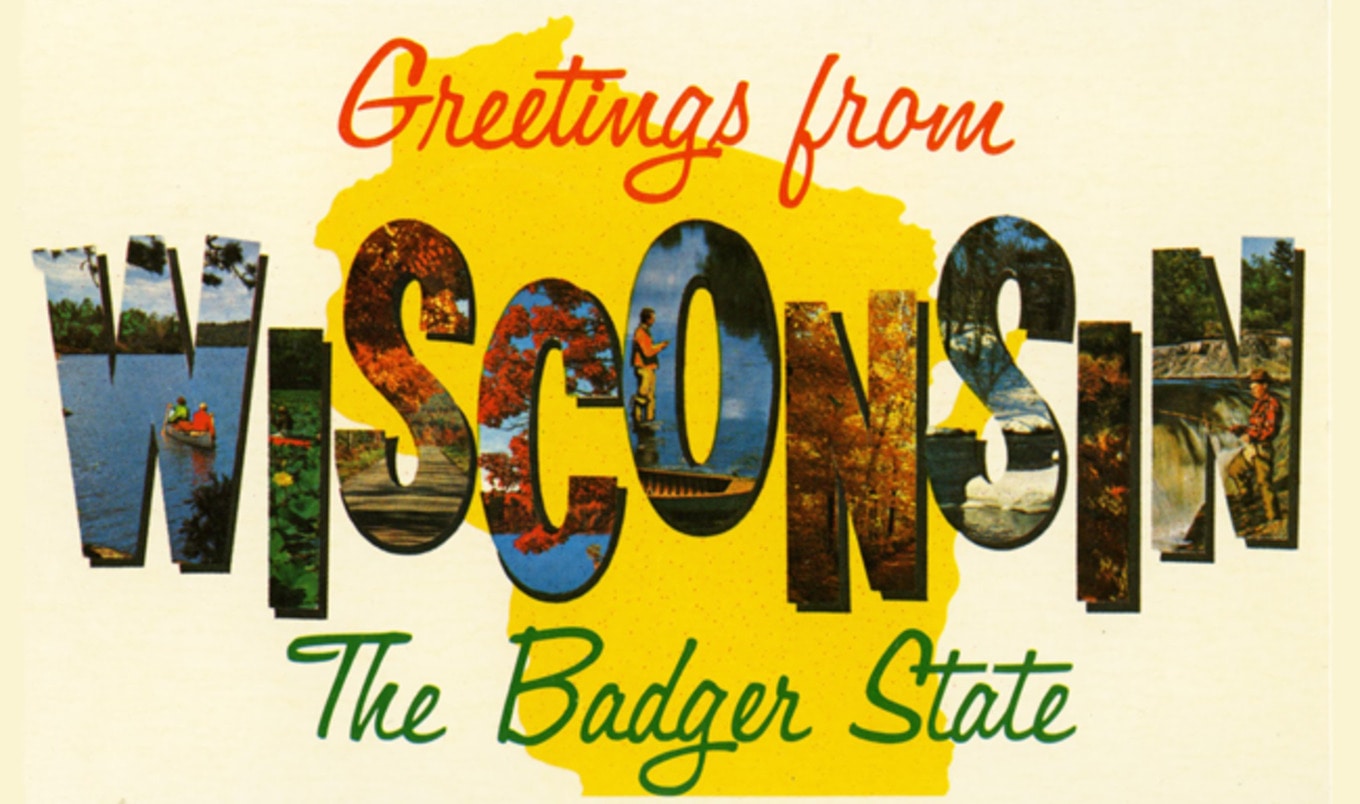 Plant-based eating is taking over Northeastern Wisconsin.
April 27, 2017
---
As any foodie knows, one of the best parts of traveling is trying new food. I was reminded of this fact during a recent trip to the Fox Cities region of Wisconsin, where an array of vegan dishes could be found on the menus of some of the area's most popular eateries and entertainment venues. Nestled along the Fox River as it flows northward from Lake Winnebago into Green Bay, the Fox Cities region is comprised of the cities of Neenah, Appleton, and Kaukauna. This vibrant, dynamic area has a growing tourism industry thanks to museums such as the Bergstrom Mahler Museum of Glass, the Paper Discovery Center, and The Trout Museum of Art. But it's those aforementioned vegan options that are the region's biggest attraction. Here are a few of my favorites.

1. Happy Bellies Bake Shop
Walk into the Happy Bellies Bake Shop, and several of your senses are in for a treat. First, the sweet aroma of the baked goods waft over you, which is the perfect way to enter a bakery. Next, your eyes will widen once you see the vegan (and gluten-free) doughnuts, cookies, and granola on display. Doughnut flavors (which are always vegan) include vanilla, chocolate, pumpkin, red velvet, and banana nut, while cookie flavors range from cinnamon and chocolate-mint to ginger. There's also plant-based bars and cupcakes, too (anything with the yellow tag is free of eggs and dairy, but a few of those items contain honey, so make sure to check the ingredients). Happy bellies, indeed!

2. Fox Cities Stadium
You might have heard of the expanding vegan menus at major sports venues such as Dodger Stadium. However, did you know that other stadiums across the country are also offering vegan snacks and heartier options? I was happy to see the Wisconsin Timber Rattlers play at the Fox Cities Stadium, and the creativity and quality of the stadium's vegan offerings made the night extra special. My favorite was the vegan fajita veggie burger (ask for no cheese) made with Gardenburger's vegan Black Bean Chipotle Veggie Burger, sautéed onions, bell peppers, and fajita seasoning, which can be found at Fox Club and Brew City. At the former, a catering menu offers a different selection of vegan food for those hosting a special event at the stadium. These items include an Indian Chana Masala dish made with potato, tomato, chickpea, onion, and spices served with pita bread and basmati rice. Furthermore, Fox Cities Stadium will serve vegan options at the upcoming Mother's Day Brunch at the Ballpark. With options like these, who needs Cracker Jack?

3. Houdini's Escape Gastropub
After exploring the in-depth, interactive Harry Houdini exhibit at The History Museum At The Castle, have lunch at Houdini's Escape Gastropub, where a variety of vegan-friendly options are available. Most of the eatery's salads can be made vegan, and portobello mushrooms can be added to any of them (sandwiches such as the Arepas and a cauliflower sandwich are also easily made vegan). The Houdini theme is rather subtle, so don't expect a Planet Hollywood-style experience. Instead, guests will find a few Houdini posters on the wall, but the true Houdini theme is found in aesthetic displays such as the glowing fire tables on the gorgeous brick patio. Houdini always spoke of Appleton as his home, so the Hungarian-American stunt performer, escape artist, and illusionist would have no doubt loved the many ways he's still remembered and honored by his adopted hometown.

4. Appleton Beer Factory
After (or during) a day of exploring Appleton's many downtown museums and attractions, visit Appleton Beer Factory—a family-owned brewery and eatery located in downtown Appleton. Located within walking distance of The Trout Museum of Art and the Fox Cities Performing Arts Center (and a short drive from the Paper Discovery Center and the Hearthstone Historic House Museum), this restaurant serves vegan options such as a portabello mushroom sandwich (order without the cheese), an herbivore flatbread dish (without cheese), vanilla sweet potato fries, French onion soup, an Asian salad, and chips and salsa. Beer enthusiasts will especially adore the fact that the restaurant allows patrons to watch the beer-making process while drinking and dining.

Robin Raven is a travel journalist and author.