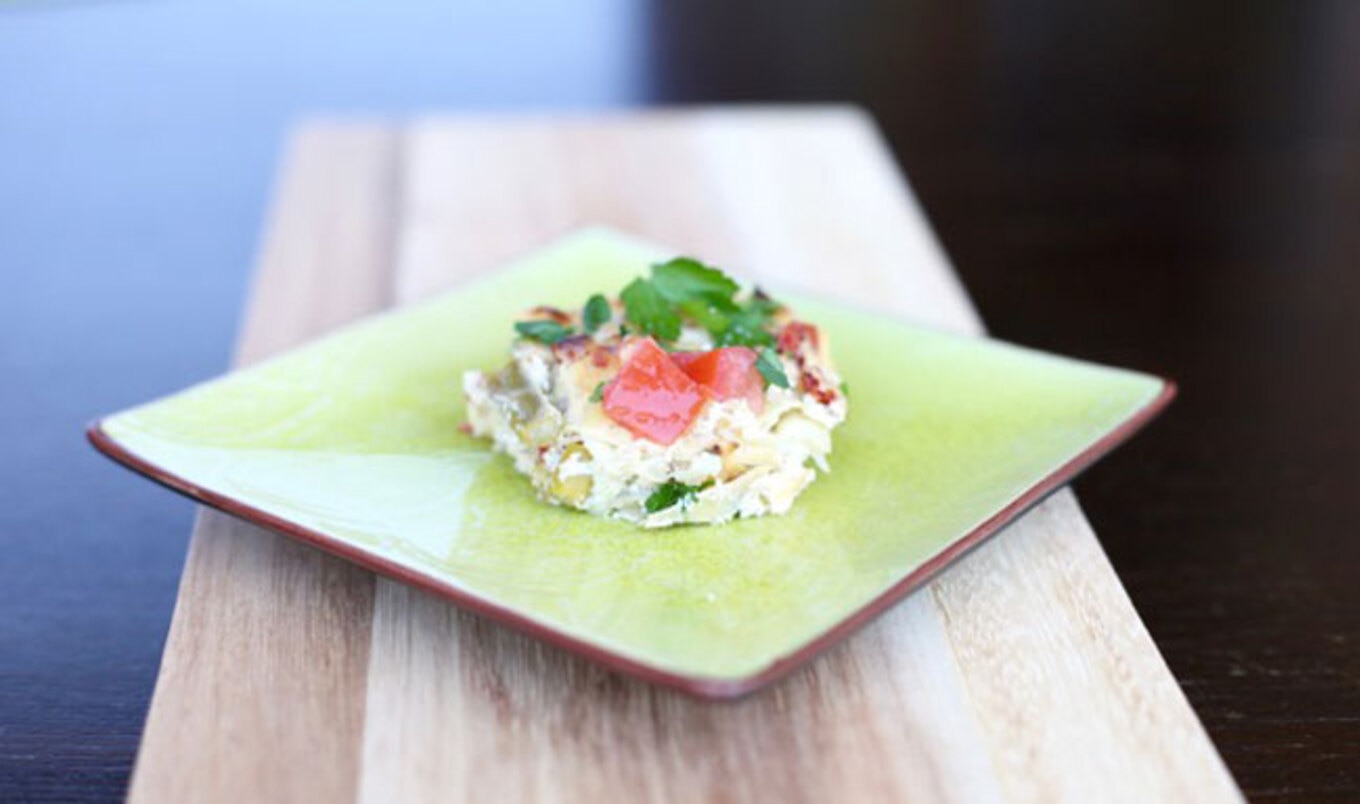 Savor the flavors of spring with an egg-free recipe perfect for Sunday brunch.
April 9, 2017
---
With so much versatility highlighting the tastes and colors of spring, there's no wonder why frittatas are a weekend morning favorite this time of year. Our eggless version uses tofu to create a quiche-like dish that's full of protein and seasonal produce such as bright green leeks, artichoke hearts, and sun-dried tomatoes. Rather than create one large pie, we're baking miniature frittatas in muffin tins for a fun presentation that mimics the playfulness of spring.

Serves 12

What You Need:

2 tablespoons olive oil
2 leeks, thinly sliced (white and green parts)
1 cup sun-dried tomatoes (dried, not in oil), thinly sliced
1 (14-ounce) can artichoke hearts in water, drained and finely chopped
1 (14-ounce) block of firm tofu, drained
½ cup water
4 tablespoons nutritional yeast
Salt and pepper (to taste)
Vegan grated parmesan cheese (to garnish)
Basil (to garnish)
Chopped tomato (to garnish)

What You Do:

1. Preheat oven to 350 degrees. Spray a muffin tin with cooking spray (or use a silicone muffin pan with no oil needed).

2. In a medium sauté pan, heat oil. Add leeks, and sauté until slightly golden. Stir in tomatoes and artichoke hearts. Cook for 3 to 4 minutes.

3. In a food processor, add tofu, water, and nutritional yeast. Blend until smooth. Stir into saucepan with vegetables. Season with salt and pepper to taste.

4. Spoon mixture into the muffin cups, approximately ¾ full. Bake for 45 minutes or until frittatas are cooked through.

5. Allow frittatas to cool slightly and remove from the pan. Sprinkle with vegan grated parmesan cheese, fresh basil, and chopped tomato.

Stephanie Dreyer is the founder of VeegMama, where she helps families cook and eat healthier.

Photo courtesy of Lana Lee Photography