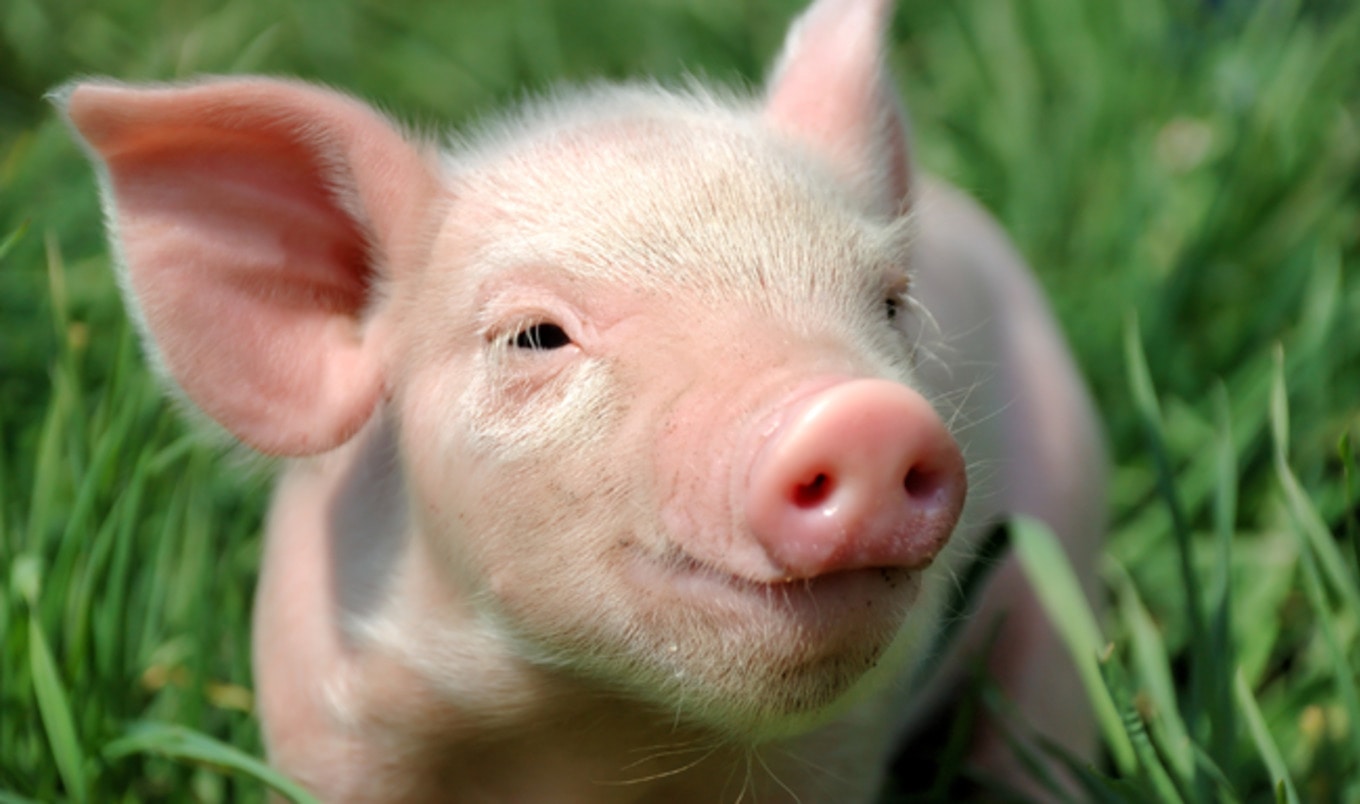 Forget skydiving—what I really want to do is visit all the animals!
August 7, 2017
---
Some people's bucket lists include visiting Hawaii, while others seek the thrill of skydiving. However, my bucket list always included a trip to Farm Sanctuary in the Finger Lakes region of upstate New York, where the rolling green pastures of the 175-acre New York shelter are home to more than 500 rescued farmed animals. My trip included volunteer work, making new friends, and tons of kisses from the rescued animals. I left Farm Sanctuary feeling blessed, and I knew there were so many other rescue organizations that I needed visit. Next, I went to the Catskill Animal Sanctuary, where I stayed at The Homestead in Saugerties, NY. After that trip, I decided to visit Skylands Animal Sanctuary & Rescue in Wantage, NJ. With three trips to different animal sanctuaries, my must-see bucket list grew, and I began to think about where and when my next trip would take place. With this in mind, I'm sharing eight animal sanctuaries on my bucket list that I can't wait to visit.
1. Lewis Oliver Farm Sanctuary
Once a working dairy, Lewis Oliver Farm Sanctuary in Northport, NY, remains a favorite gathering place in the community. Now a sanctuary and home to resident animals including Annabelle the cow, Willie the rooster, and Ezra and Onyx the alpacas, the farm also includes goats, sheep, geese, chickens, ducks, turkeys, peacocks, rabbits, and cats. This sanctuary is located in my hometown on the north shore of Long Island, NY, where I was born and raised, making it a must-see for me. Another reason I want to visit? The sanctuary produces a vegan ice cream called "Sweet Annabelle's" that's named after its first rescued cow. How sweet is that?
2. Donkey Sanctuary
Founded in 1997 as a non-profit and completely volunteer-run organization, Donkey Sanctuary's mission is clear and direct: save the donkeys! Located in Santa Cruz, Aruba, the sanctuary offers the opportunity to visit the beautiful beaches and splash in the warm, tranquil Caribbean waters after spending the day volunteering.
3. Cleveland Amory Black Beauty Ranch
The Cleveland Amory Black Beauty Ranch is a world-renowned animal sanctuary in Murchison, TX, that was founded in 1979 by author and animal advocate Cleveland Amory. I remember reading Amory's book Ranch of Dreams years ago, and one of the most memorable stories was how he had donkeys from the Grand Canyon rescued one by one via helicopter to the ranch. I was in tears of joy that a man had such passion to do such a thing when no other person would.
4. Piedmont Farm Animal Refuge
Founded in 2012, The Piedmont Farm Animal Refuge in Pittsboro, NC, is a sanctuary for rescued chickens, turkeys, ducks, sheep, goats, pigs, and cattle who come from lives of abuse, neglect, and abandonment. Furthermore, the sanctuary hosts an annual benefit for the animals, which is held at the American Institute of Architecture in downtown Raleigh. The evening features live jazz, vegan beer, delicious vegan appetizers, and a diverse silent auction—why wouldn't I want to attend something like that?
5. River's Wish Animal Sanctuary
River's Wish Animal Sanctuary in Spokane, WA, is home to 21 horses, 20 goats, eight pigs, seven cats, five sheep, four turkeys, four cows, and many rabbits—all of which are rescues. Founders Pete and Kit Jagoda are artists by trade, so art naturally plays into their love of animals. Kit is a painter and Pete is a sculptor/jewelry maker—Kit paints pictures of animals, and the money is used to help fund the sanctuary. They can be portraits of a rescue or an animal at River's Wish. I would love to attend the "Thanksgiving for Compassion: A Harvest for the Animals," where they will be honoring the lives of turkeys.
6. Montana Grizzly Encounter
Founded in 2004, Montana Grizzly Encounter in Bozeman, MT, provides a spacious and natural home for rescued grizzlies. At the same time, the sanctuary offers the public a place to learn about grizzly bears as they watch the majestic animals "up close" in a beautiful mountain setting. I first saw a documentary on Animal Planet about how founder Casey Anderson started rescuing the misunderstood grizzly bears. I have always felt a strong connection to grizzly bears because they are such powerful and strong animals, yet so gentle and trustworthy. I have always wanted to attend the three-month internship, located in the mountains of Montana, where you get a hands-on experience with the grizzly bears.
7. Sepilok Orangutan Sanctuary
I want to visit Sepilok Orangutan Sanctuary in Borneo for one reason: Bellalona, who is often seen chasing younger orangutans away from the feeding platform so she can choose the best food for herself. Another reason? The facility provides medical care for orphaned and confiscated orangutans, as well as dozens of other wildlife species. Orangutans have so many fun traits, and I have always wanted to touch a orangutan and witness their beauty up close. Some of the other animals treated at the center include sun bears, gibbons, Sumatran rhinoceroses, and elephants.
8. The Gentle Barn
With two locations (Santa Clarita, CA, and Knoxville, TN), The Gentle Barn rescues animals—such as horses, donkeys, cows, pigs, sheep, goats, turkeys, chickens, llamas, peacocks, emus, cats, and dogs—from severe abuse and neglect who are too old, sick, lame, or scared to be adopted into homes. Once rehabilitated, the animals give hope and inspiration to children with the same stories. In June 2015, Dudley was a cow who was rescued from slaughter and found his way to The Gentle Barn in Knoxville. He mesmerized the world with his joyfulness and playfulness, and instantly I began to follow his journey. Dudley passed away this past June, and I'd like to honor his memory by visiting this sanctuary.

Michelle Siriani is a plant-based chef and graduate of the Natural Gourmet Institute in New York City and pastry chef at Peacefood Cafe.