The Red Robin Song Guest House is a vegan bed and breakfast that doubles as an animal sanctuary. It lies in the hills of the New York side of the Berkshires, offering a scenic haven that allows guests to escape from the chaos of city life. While nibbling on French-inspired plates and sipping coffee, diners can look out onto the pastoral grounds and spot the rescued animals residents such as Sheriff the Donkey and his best friend, Marshall the Miniature Horse. Whether you're a fan of sweet or savory, gluten-free, or raw, there will be something on the menu to excite your taste buds and start your day off right.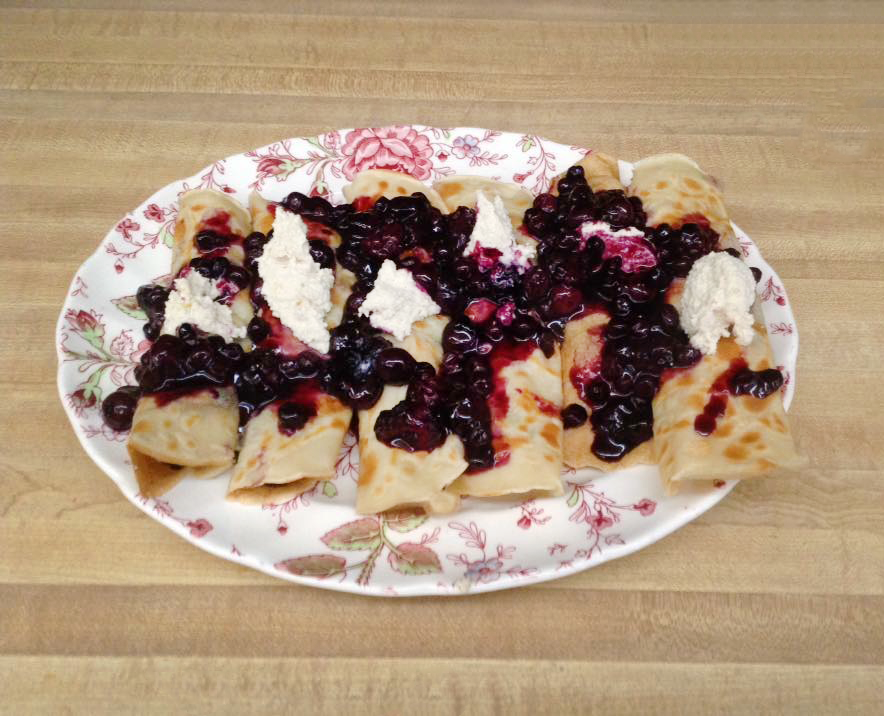 Sweet satisfaction
Those in need of a bit of sugar to jumpstart the day won't be disappointed at the Red Robin Song Guest House. For something truly indulgent, opt for the sweet lemon cashew crepes, banana French toast, or the stack of fluffy cinnamon roll pancakes—served with links of maple-infused vegan breakfast sausage. Seeking a slightly lighter option? The vanilla butterscotch yogurt pudding parfaits seem decadent but won't weigh you down, and the banana and raspberry "nice cream" is the healthiest dessert-for-breakfast around.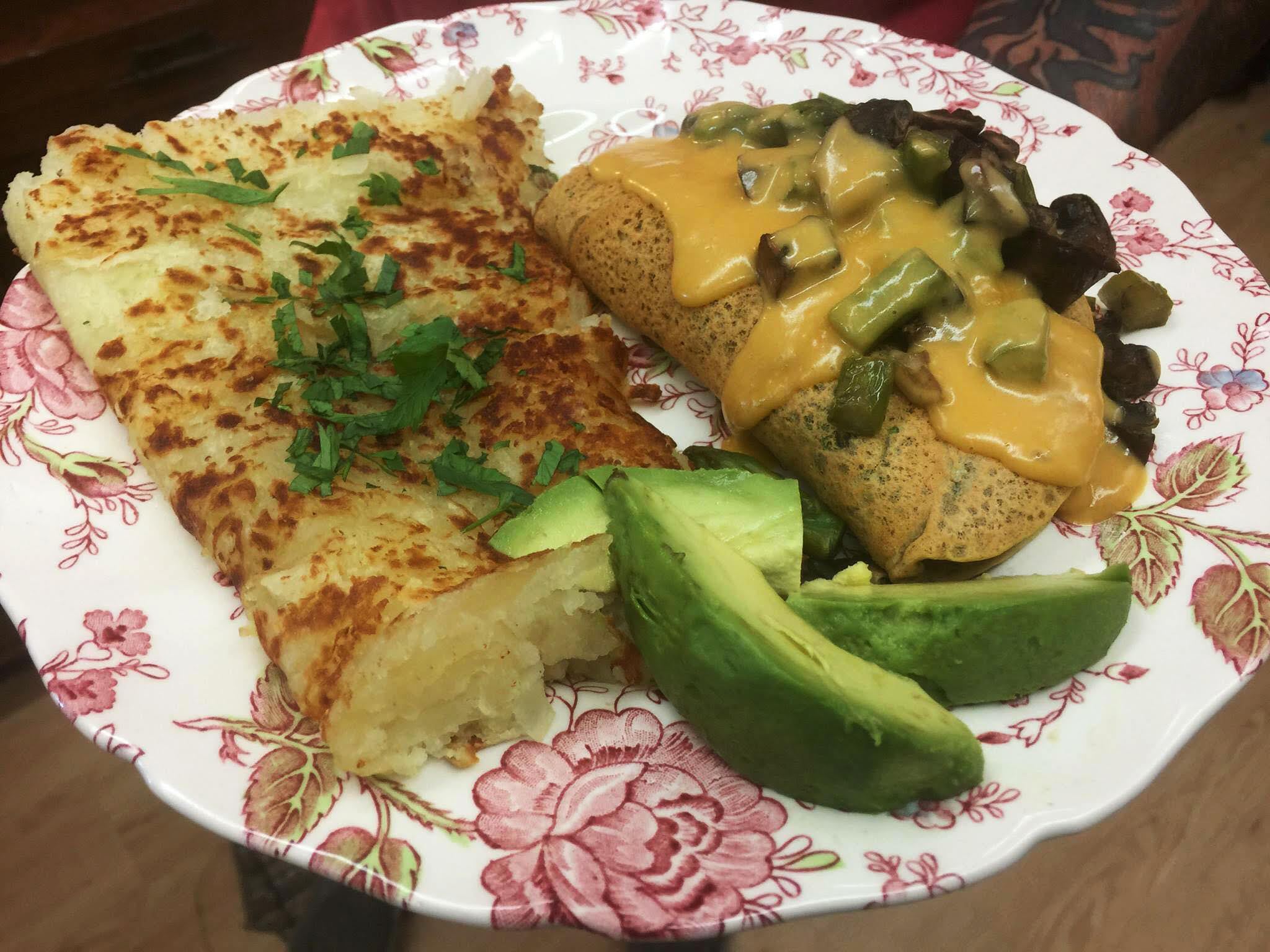 Oh-so-savory
Craving some substance to start your day? The breakfast menu offers a myriad of heartier, savory dishes to satisfy this preference. Get a taste of the kitchen's signature French flair by ordering the savory crepes, chickpea omelet, or egg-free quiche. The tender crepes are filled with perfectly cooked asparagus and mushrooms and drizzled with lovely vegan hollandaise sauce. The "eggy" omelet is also stuffed with veggies and a housemade vegan cheese sauce, accompanied by crispy, chive-infused hash browns. Finally, the plant-based bacon and spinach quiche is umami-rich and satisfying—even rabid meat-eaters wouldn't be able to tell that it's made without eggs, dairy, or meat. The chef also makes an impressive fried "egg" and toast dish that looks and tastes truly convincing; it even has a yolky center, made from pumpkin puree.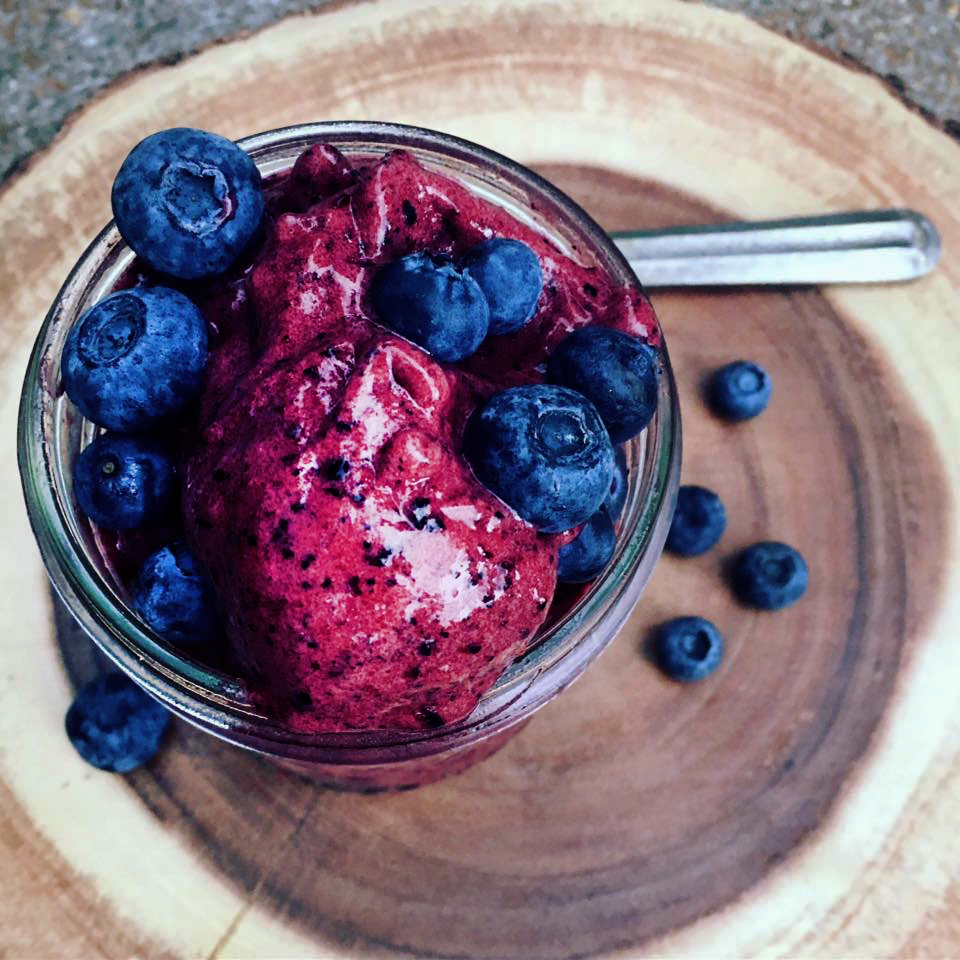 On a health kick
While the sweet and savory breakfasts are simply outstanding, the breakfast menu also includes next-level raw entrees and fresh juices for those on a whole foods diet. The pear tower with mint tofu cream is visually impressive, comprised of a ripe juicy pear stacked high and layered with a silky, minty sauce with just a touch of sweetness. As far as the raw treats are concerned, the hearty raw lemon tarts strike the ideal balance between healthy and decadent. These produce-heavy pastries are made with a base of carrots, prunes, and hemp seeds, then topped with a rich cashew cream, fresh sprig of mint, and plump strawberries. Pair these options with a strong wheatgrass shot and the mandarin orange slice "chaser," and you'll definitely notice a spring in your step. You really can't go wrong no matter what you decide to order at the Red Robin Song Guest House, but there's one way you're guaranteed to find something you like: bring friends and order it all!
Robin Raven is a journalist and the author of Santa's First Vegan Christmas.