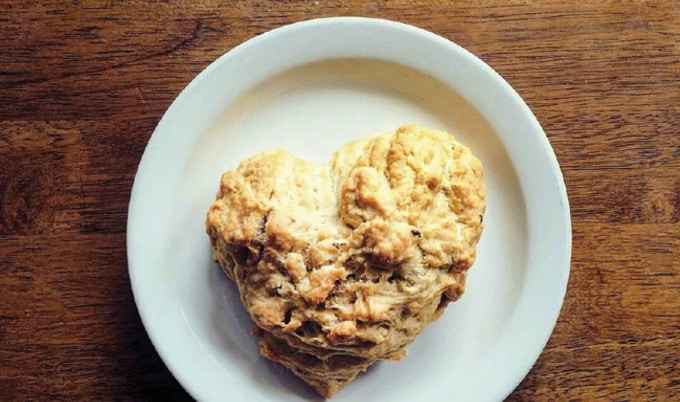 There's no better way to begin your morning than with a plant-based biscuit.
May 29, 2019
The perfect vegan biscuit should be light and airy, fluffy and flaky, and have an outer crust with a satisfying bite. To achieve these aims, we're bringing you a simple and fun recipe that can be made by all levels of cooks. Sprinkle with any topping or smother them with jam to jazz them up.
Serves 12
What you need:
6 cups all-purpose flour
2 tablespoons baking powder
1 tablespoon salt
¼ teaspoon pepper
½ cup canola oil
2 cups rice milk
What you do:
1. Preheat oven to 350 degrees.
2. Line a sheet tray with parchment and set aside.
3. Into a bowl, mix flour, baking powder, salt, and pepper. Into a separate bowl, mix oil, and rice milk until just combined. Pour the wet ingredients into the dry, and combine with hands. Do not overmix.
4. Using a medium-sized ice cream scooper, form each biscuit and place on lined sheet tray.
5. Cook for 20 minutes, turning the tray after 10 minutes. Biscuits should have a light, golden brown color.
Love vegan food and cooking as much as we do?
Get the BEST editor-tested recipes inside every issue of VegNews Magazine. Find out why VegNews is the world's #1 plant-based magazine by subscribing today!