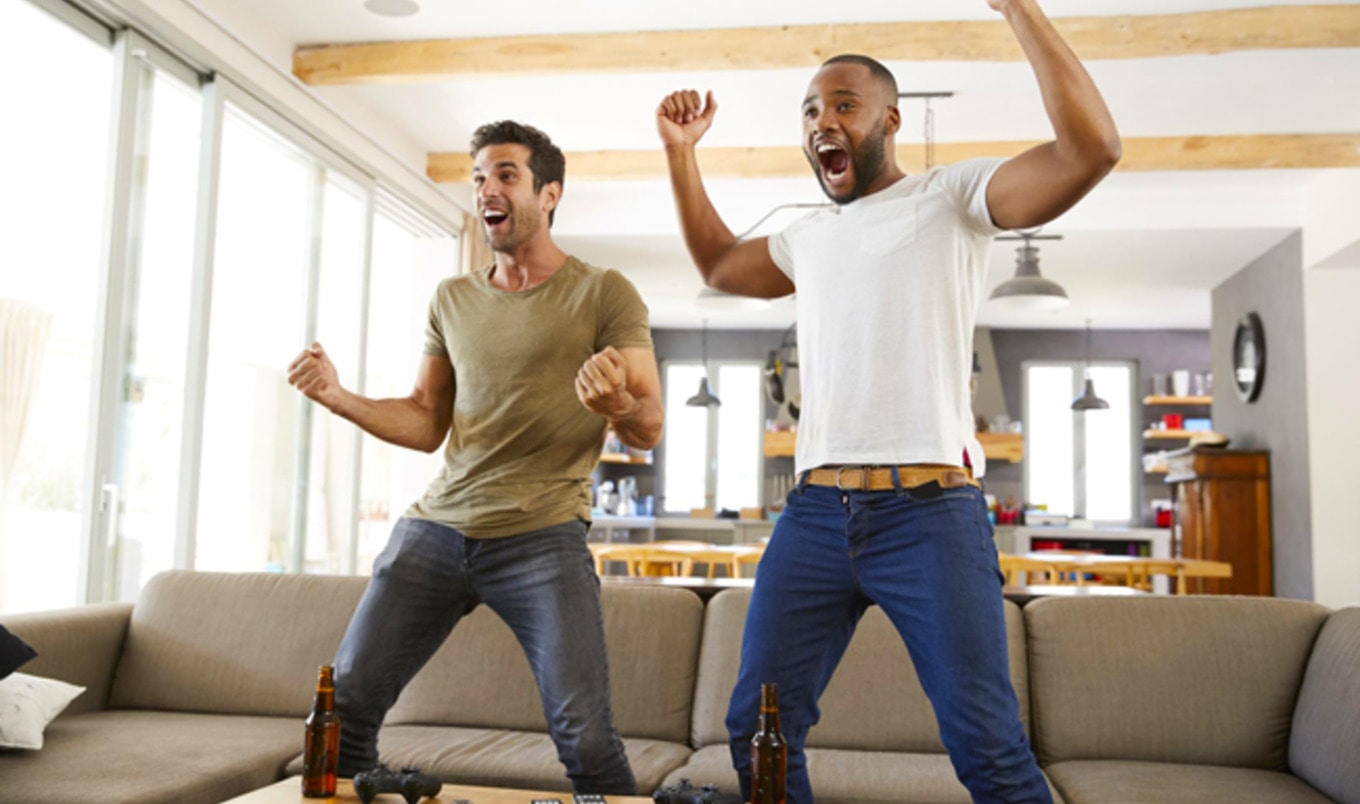 This Father's Day, gift Dad with a perfect vegan addition to his sanctuary.
June 12, 2019
---
Dads are awesome! They, too, deserve to have a beautifully designed, sensory "chill" space. Thankfully, the world is moving away from the notion that a man cave should look like a scene from The Flintstones. And bear skin rugs, thick leather chairs, and fur-lined slippers need not apply. It's never been easier to find items that do not contain any leather, fur, silk, wool, down, or anything animal-derived. Below are 8 fabulous items with all the makings for designing a textural, aromatic, and most importantly, humane, man cave for dad. Happy Father's Day!
1. Cup Holder
For one of the most well-designed cup holders, look no further than this soft and flexible, yet sturdy masterpiece that fits virtually anywhere. It can sit on the floor, your lap, or directly on a couch or chair. The cover is washable and comes in a soft brown color to match any décor.

2. Candles
Soy-based and simply beautiful candles allow dads to get their zen on after a long day. This Fury Bros. Candle is wrapped in faux leather and features fun cowboy designs for a special present.

3. Eyeglass Organizer
Functional and stylish, this elegant eyeglass storage box is ideal for any bespectacled dad; it even looks like a book and holds up to four pairs of glasses safely. Have no fear, Dad! No more sitting on your glasses or wasting time looking for a misplaced pair.

4. Unique Side Table
Repurposing small stools as side tables creates a unique and multipurpose feel to any interior. This stainless steel stool is round and adjustable, making it perfect for small spaces. For a cool industrial look, pair with a chocolate faux-leather recliner.

5. Wood Pallet Coasters
These rustic and creative coasters look like mini wood pallets. They hold your dad's drinks perfectly and act as a fun conversation piece during a nightcap.
6. Mini Refrigerator
What man cave would be complete without a place to put all their favorite beverages? This five star-rated fridge holds up to 120 cans, making it super compact.

7. Custom Neon sign
For the dad who has everything, this customizable neon sign is a show-stopper and adds excitement to any space. Plus, it's only 12''x16" so it can fit on any compact space to add a small but vibrant element.

8. Wall Map
This wall map made of cork adds a rustic touch to Dad's sanctuary. It comes with metal durable pins and is available in all sizes for a warm, worldly addition to any space.

Deborah DiMare is the founder of a 100-percent vegan luxury interior design company DiMare Design, and is also the powerhouse behind VeganDesign.org, a resource for shopping vegan furniture and learning about the emerging world of vegan interior design.