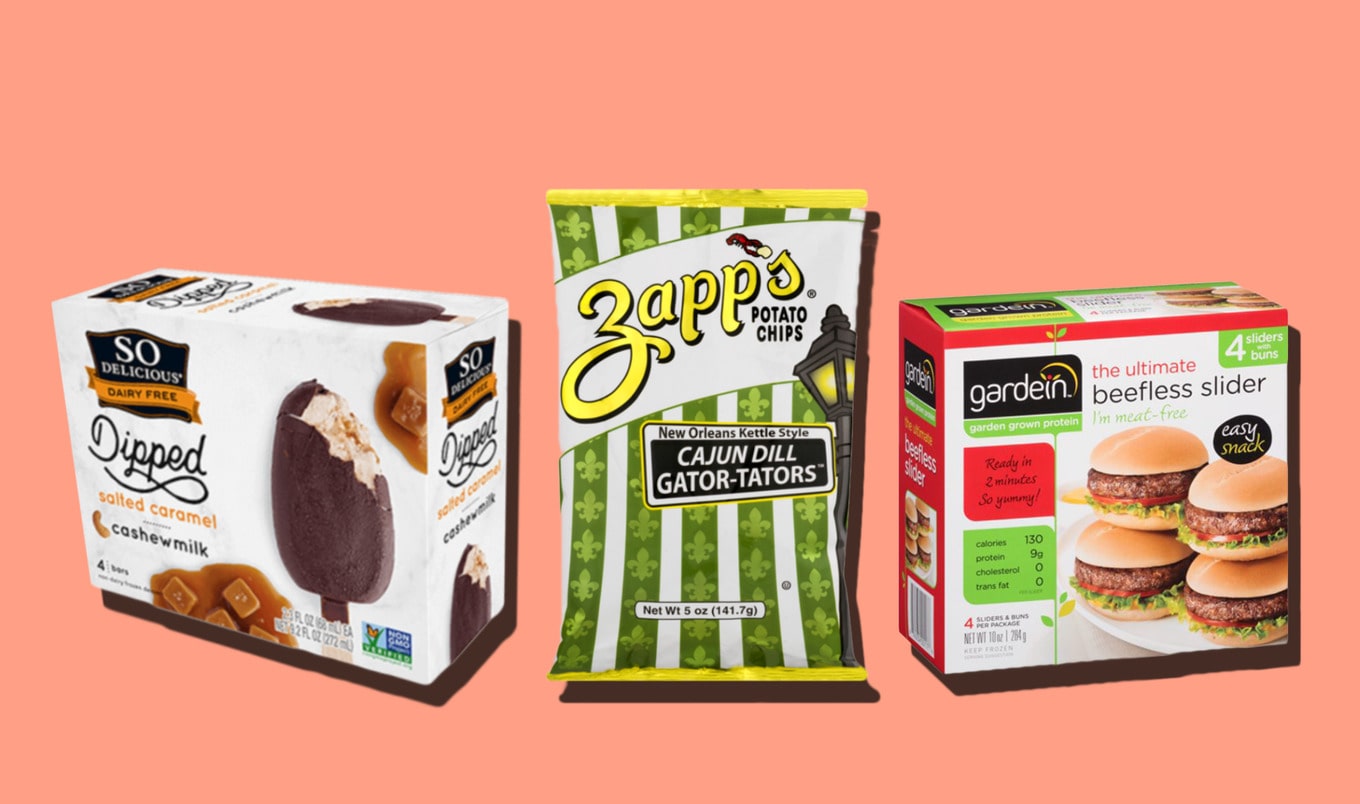 Celebrate with friends and family with these must-haves for a killer Independence Day.
July 2, 2019
---
We're all familiar with the typical fanfare that unfolds on the Fourth of July—barbecues, pool parties, and fireworks are virtually required, and all things grilled, chilled, and boozy are laid out on the picnic table. Even better, with so many cruelty-free products available, it's a breeze to find vegan substitutes for all of your seasonal favorites. Here is the definitive shopping list, the best of the best, for making this Independence Day even cooler than one spent fighting aliens with Will Smith and Jeff Goldblum.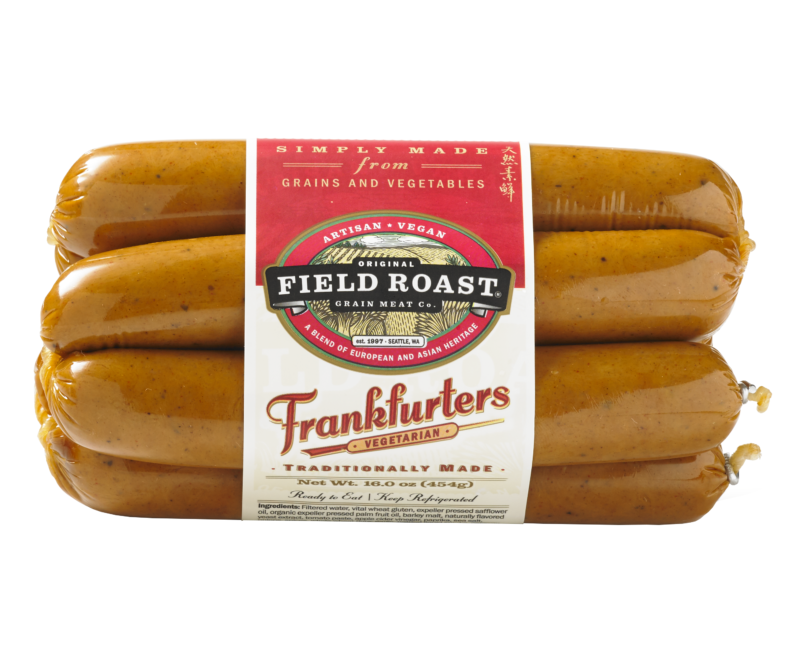 1. Field Roast Frankfurters
We've tried a veggie dog or 12 in our time, and Field Roast's wieneriffic Frankfurter variety reigns supreme as the juiciest, smokiest, tastiest kind we've come across. We're not the only ones impressed, either—these dogs are even served to hungry veg sports fans at our home field, AT&T Park. Throw a few on the grill and keep some Organicville Stone Ground Mustard handy for an extra kick.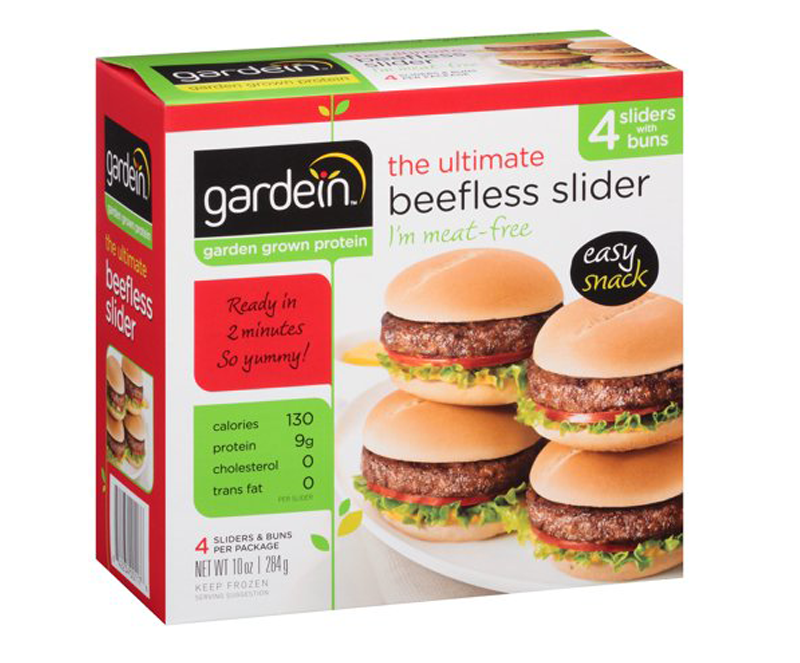 2. Gardein The Ultimate Beefless Sliders. Veggie burgers are the most quintessential of vegan barbecue food, but our food-wizard pals over at Gardein have now cut them down to size—in a good way. The meat-substitute brand's The Ultimate Beefless Sliders are small but satisfying, anxiously awaiting a douse of ketchup and a perhaps a melty coating of Pepperjack-style Daiya. Be forewarned: "ultimate" is no exaggeration.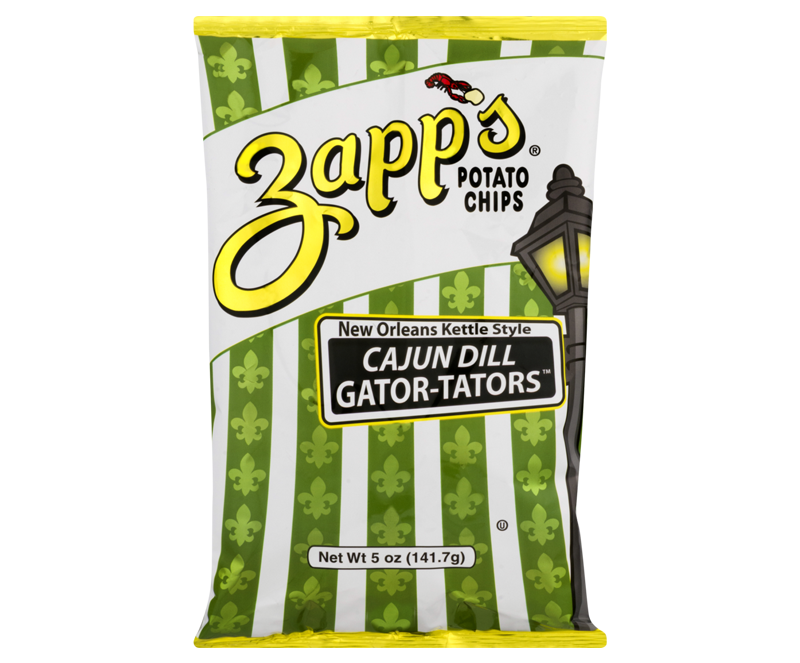 3. Zapp's Cajun Dill Gator-Tators Potato Chips. Naturally, one must have a pickle garnishing one's hot dog or burger—it is the law of the land. However, one is also wont to have potato chips. Zapp's obviously thought long and hard about this and realized that the only solution was to make amazingly mouthwatering dill pickle-flavored chips that could offer us the best of both worlds. We dare you not to eat a whole bag of these in one sitting.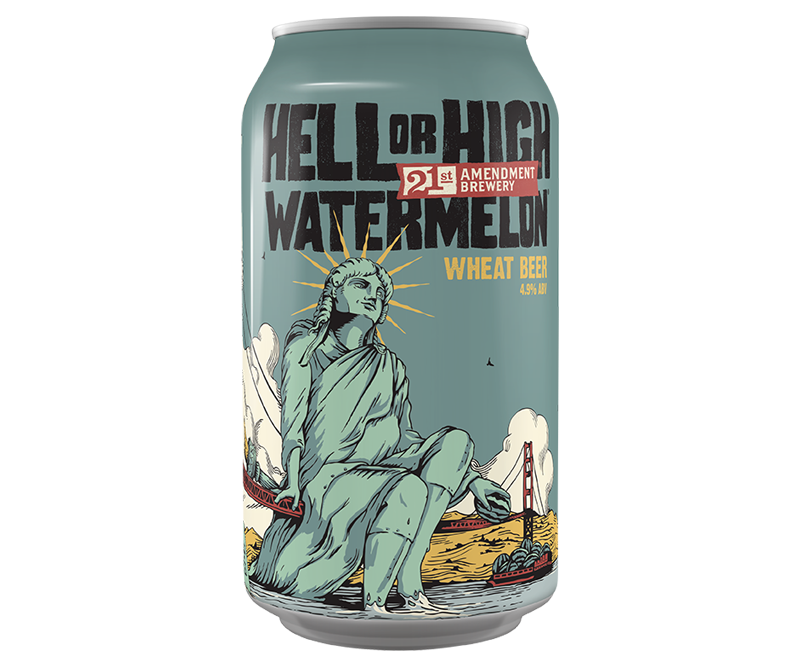 4. 21st Amendment Hell or High Watermelon Wheat Beer. Okay, there are many delicious beers in this world, and we may be playing favorites. But once you've tried 21st Amendment's crisp, ever-so-slightly sweet seasonal wheat beer—conjuring the delicate flavor of our pink, seeded fruit friend, but with booze!—you won't want to go back to Natural Ice or whatever other sad, watery analog is filling your cooler.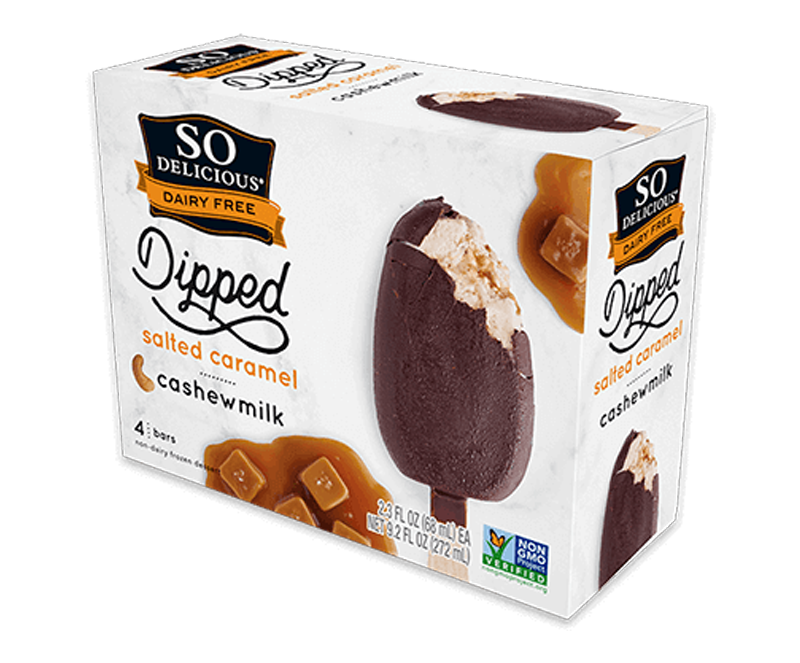 5. So Delicious' Dipped Salted Caramel Bars. What kind of jerks would we be if we didn't recommend ice cream for a mid-summer's day? Through a highly scientific process called "Tasting Every Vegan Ice Cream Pretty Much Ever", we have found So Delicious' cashew milk-based dipped bars to be the coolest, creamiest option out there, with a spot-on melt rate. Stock your freezer, because these treats are sure to go fast.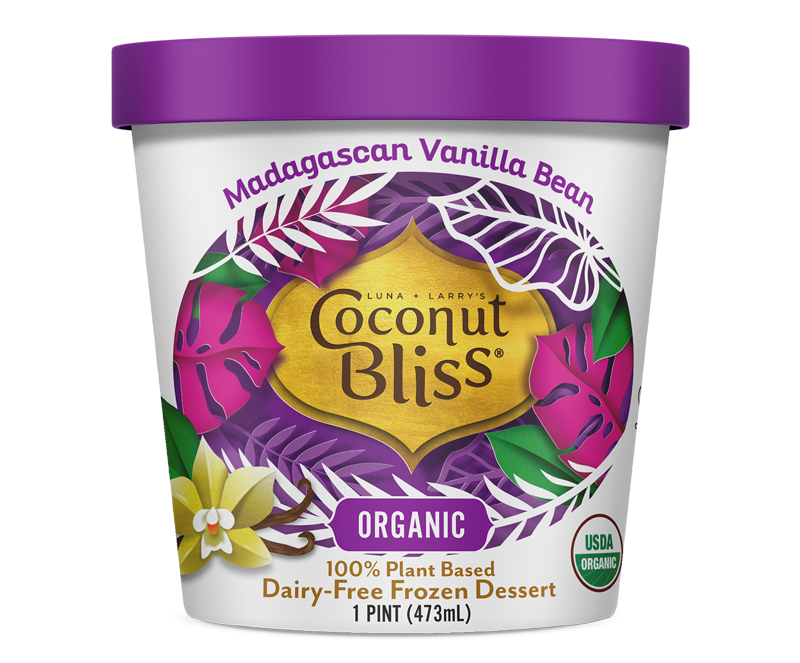 6. Vegan Apple Pie. If super-American things are "as American as apple pie," we should know what pastry to bake up on a day dedicated to celebrating our nation. We recommend baking your own—try VegWeb's Excellent Vegan Apple Pie—because homemade always tastes best! Top a warm slice with a scoop of Coconut Bliss' Madagascar Vanilla Bean ice cream for a dessert to die for.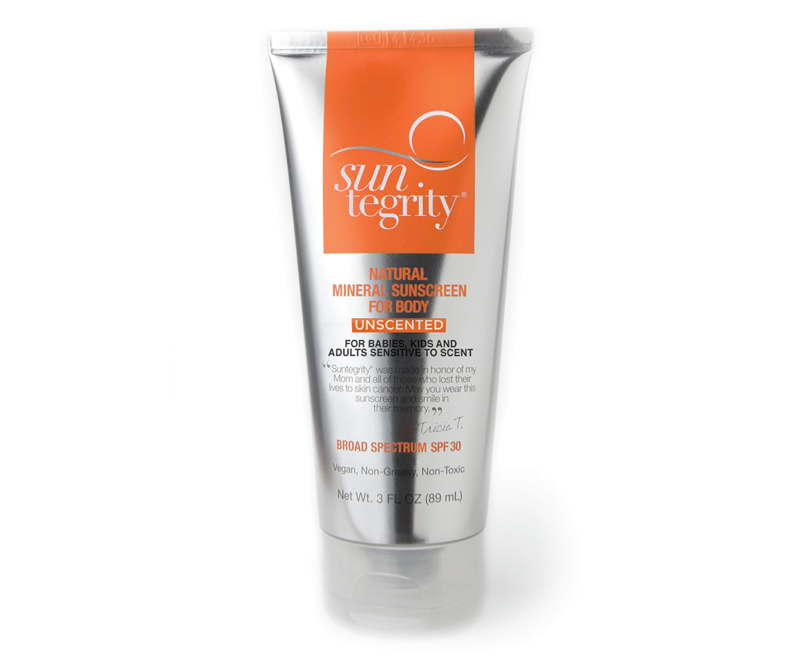 7. Suntegrity Natural Mineral Sunscreen. Catching rays feels vitamin-D good, but it's also crucial to avoid scorching your delicate skin like your grill fare. Many sunscreens have disconcerting chemical ingredients or an ambiguous testing process, but Suntegrity's line is cruelty-free (Leaping Bunny-certified!), vegan, and zinc-based. It also smells and feels great thanks to plant-derived, skin-friendly ingredients such as green tea extract, cucumber extract, and pomegranate seed oil. Slather liberally to avoid sunburn-induced shame and aloe vera therapy.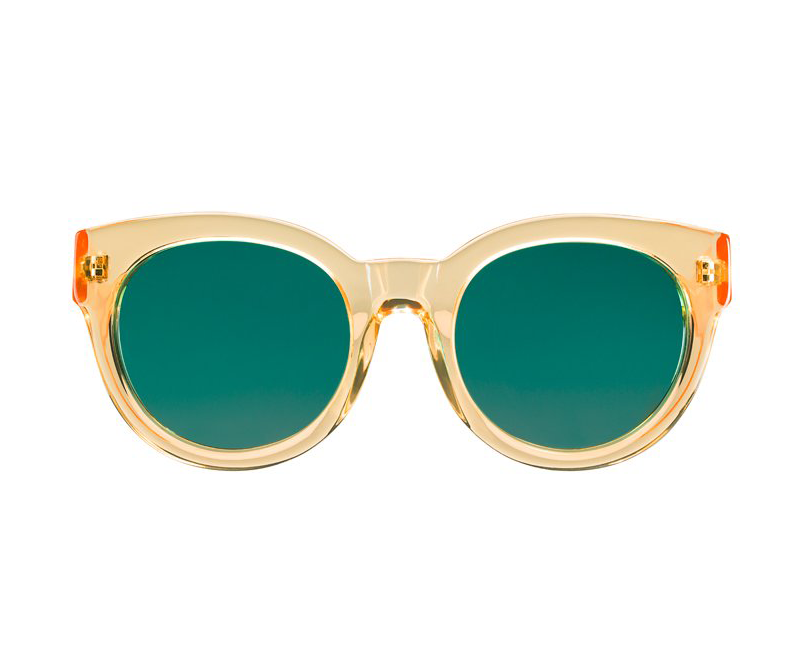 8. Fetch Eyewear. There's one piece of your Independence Day puzzle left—shades! Your skin may be protected from the sun, but your eyes deserve coverage too. Shelter your peepers and animals simultaneously with Fetch Eyewear sunglasses—the chic brand donates a portion of proceeds to animal-rescue organization The Pixie Project. We suggest the vintage-inspired Reese or on-trend Diane style so that you can look maximum cool for a good cause.
With these essentials, your Independence Day is guaranteed to be as savvy and satisfying as it is compassionate. So fire up the grill, inflate your pool raft, and check out our Fourth of July Guide for even more ideas on how to make your day memorable, delicious, and patriotic.