Alexandra & Pat
Sweets played a big role in the relationship between chef Alexandra Courts and music industry professional Pat Murphy. It started when the two would-be lovebirds first met at Toronto's plant-based bakery, Bunner's Bakeshop, where Courts worked at the time. Moving in together less than a year later, both celebrated when she opened up her very own vegan dessert destination, Sweet Hart Kitchen. Fast-forward to the couple's nuptials and the first chapter of their love culminated in an equally sweet ceremony in a magical forest setting. For the event, Murphy enlisted the help of masterful musicians to enchant friends and family with transcendent tunes before a rapturous dance party erupted after dark. Guests dined on haute vegan cuisine, snapped pics in an old Volkswagen van converted into a photo booth, and schmoozed around a campfire. As Murphy's personally curated playlist kept revelers moving to Daft Punk and Drake, the food continued to flow, with late-night sliders and, yes, a perfectly sweet s'mores station.
Their love story:
Their sweet connection continued as the pair moved in together, and Courts became the new mom to Murphy's two cat companions.
The proposal:
After hiding the ring in the bread maker, Murphy proposed on a cold Toronto night as the couple indulged in late-night treats at Courts' own Sweet Hart Bakery.
The city:
A quick drive from bustling Toronto—Woodbridge, Ontario offered a glorious country escape just outside of city limits.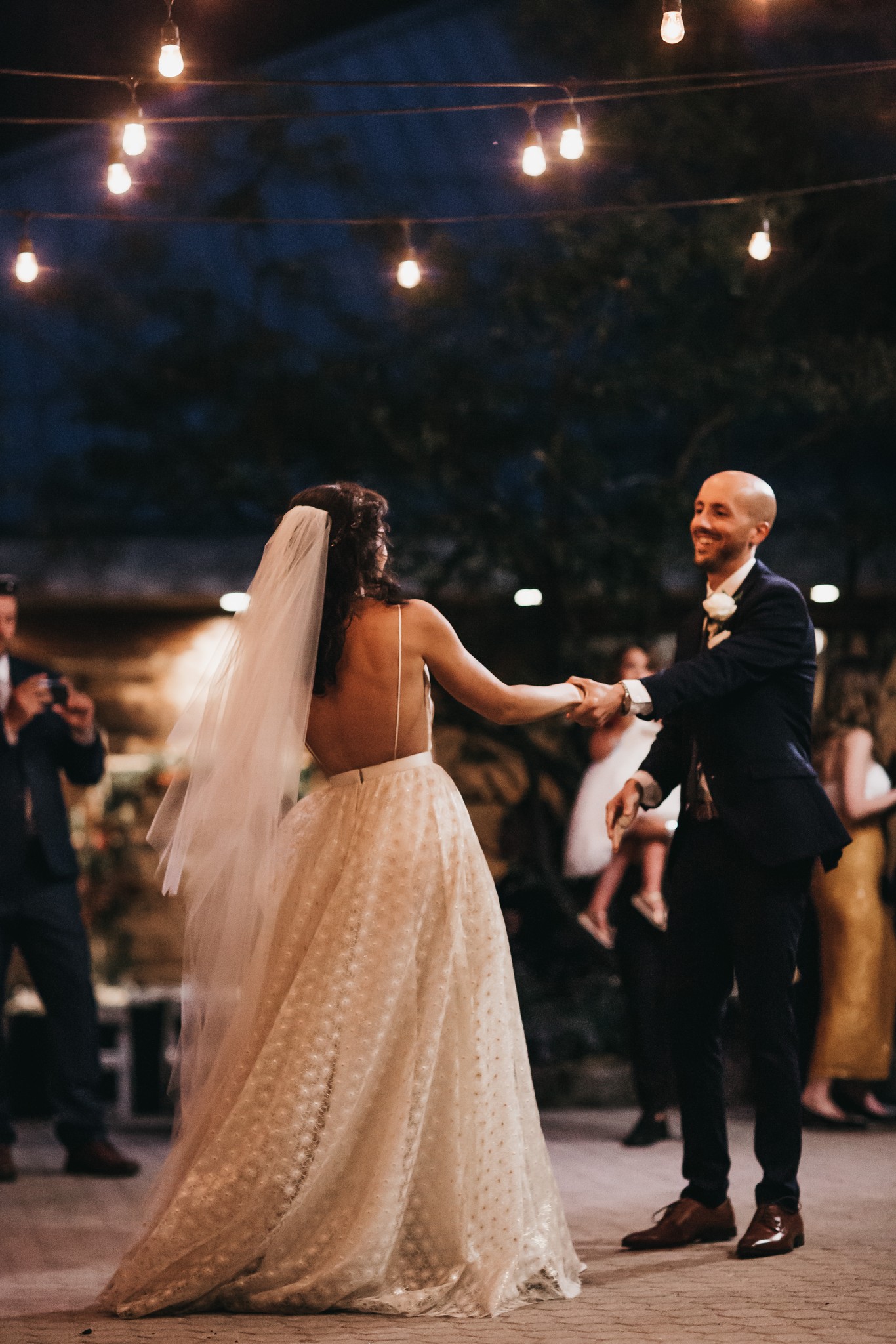 The venue:
The ceremony and reception were held at the Kortright Centre for Conservation, an expanse of Ontario's untouched forest, wetlands, and fields where visitors learn about sustainable energies and protecting wildlife.
The décor:
The decorative touches reflected the gorgeous Ontario wilderness that surrounded them, with rustic tables, green vines swirling around soaring wooden beams, and a roaring bonfire burning outside.
The music:
An artist manager in the music industry, Murphy carefully selected a homegrown band of local luminaries that serenaded guests with songs including "Beyond" by Leon Bridges and "Late To The Party" by Kacey Musgraves, to which the newlyweds embraced for their first dance.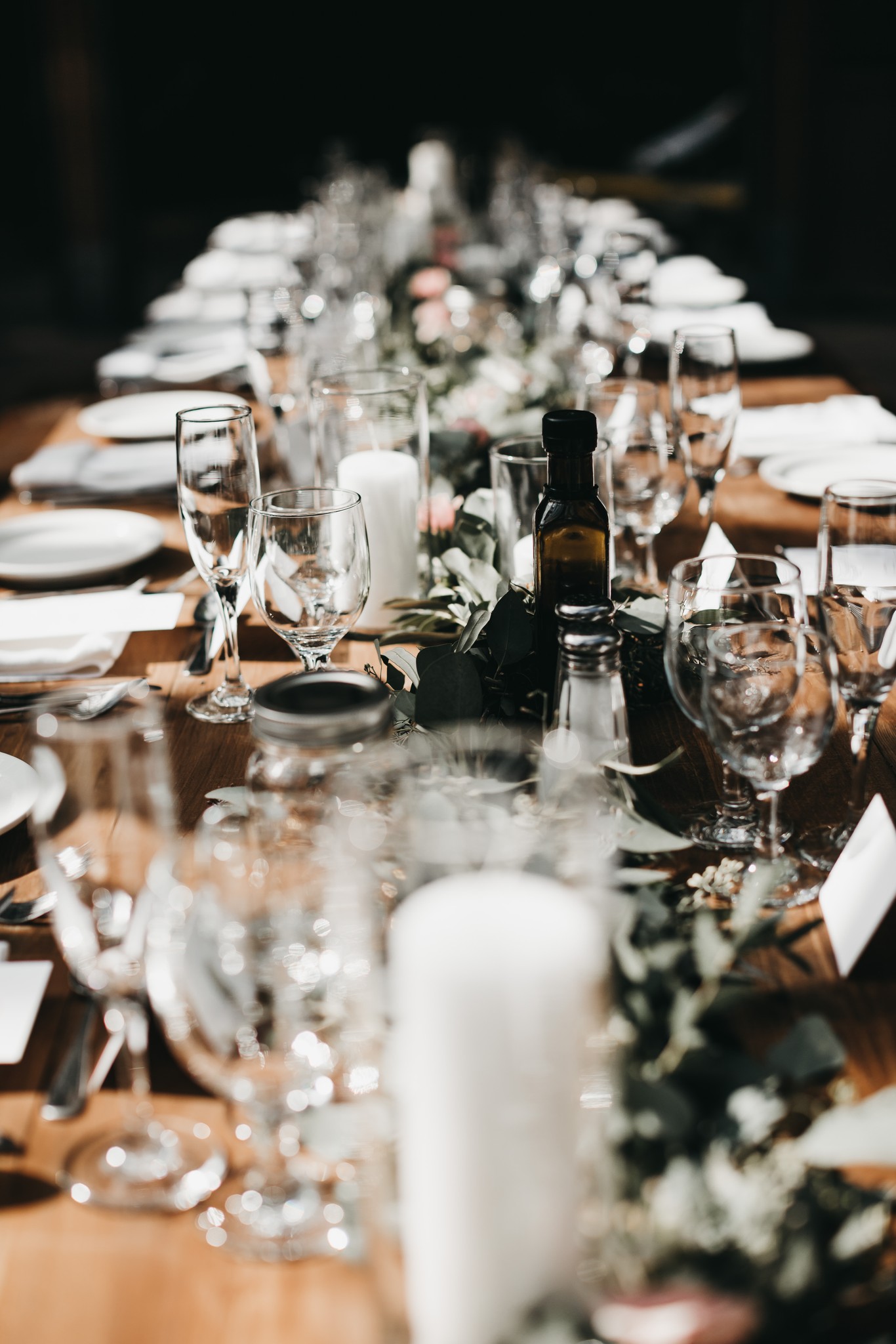 The personal touch:
With the procession taking place in the woods, Courts had bridesmaids skip traditional high heels in favor of nature-friendly flats.
Best wedding gift:
One of Courts' cousins gifted the newlyweds a hand-drawn sketch portrait she made of the couple to commemorate their union.
The honeymoon:
The pair escaped to the plant-based Fivelements resort in Bali, where they dined on gourmet vegan meals, learned to meditate from an enlightened Balinese spiritual teacher, and soaked in the tropical sunshine.

The cake:
The vanilla cake, decorated with beautiful blooms and berries, featured a layer of strawberries and cream, a light aquafaba-based icing, and a drizzle of rich caramel sauce.
Wedding Menu
Hors d'oeuvres
Mini potato latkes with apple chutney, beet tartare in cucumber cups, battered artichoke bites with vegan aioli, polenta discs with sun-dried tomato pesto, and Caprese salad skewers with mozzarella
Appetizers
Roasted beet and arugula salad with toasted almonds and a white balsamic vinaigrette
Potato-leek soup with parsley oil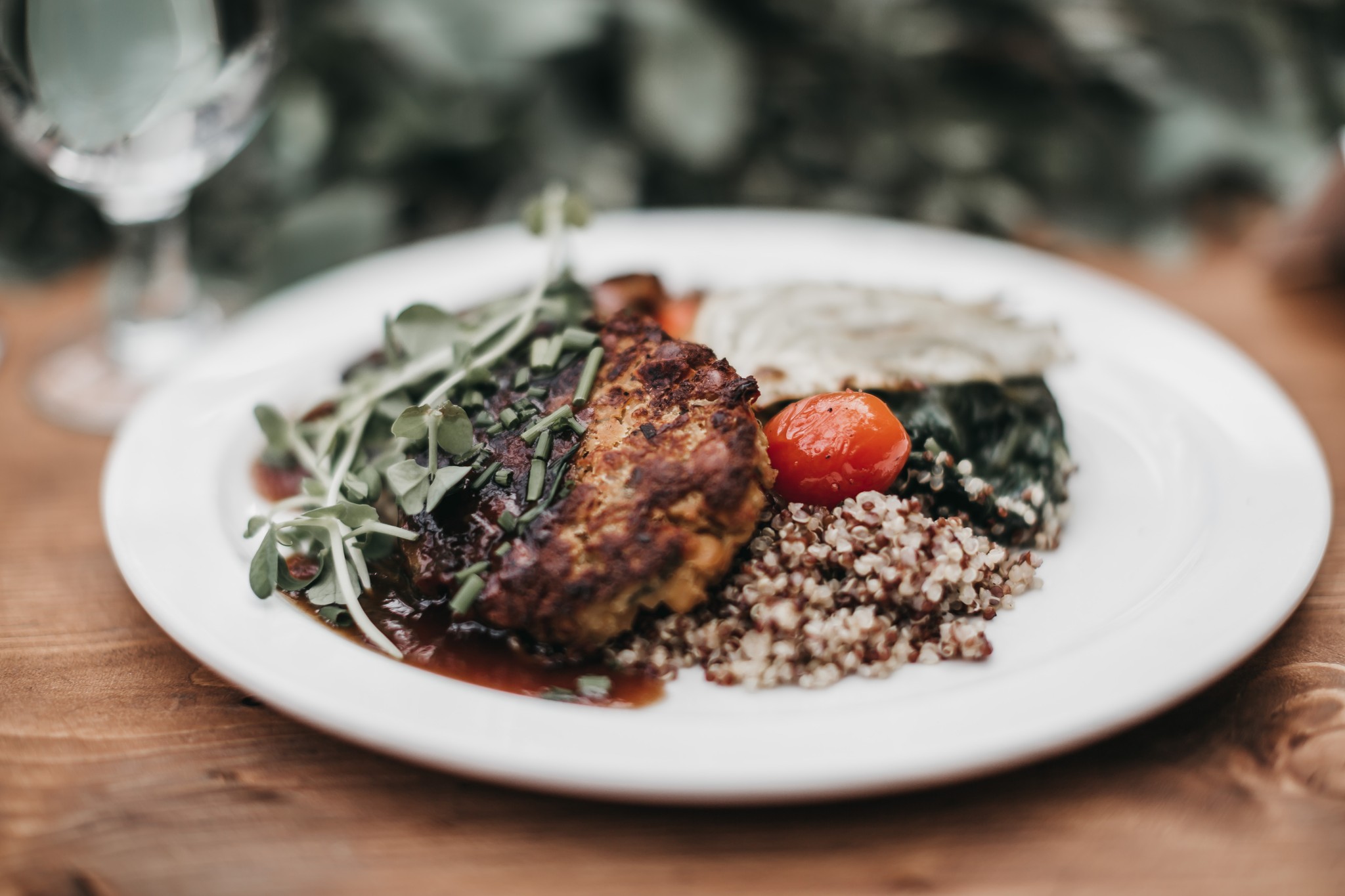 Main Course
Chickpea croquettes with quinoa, spinach, fennel, charred tomatoes, and tamarind chutney
For the Kids
Vegan chicken fingers and fries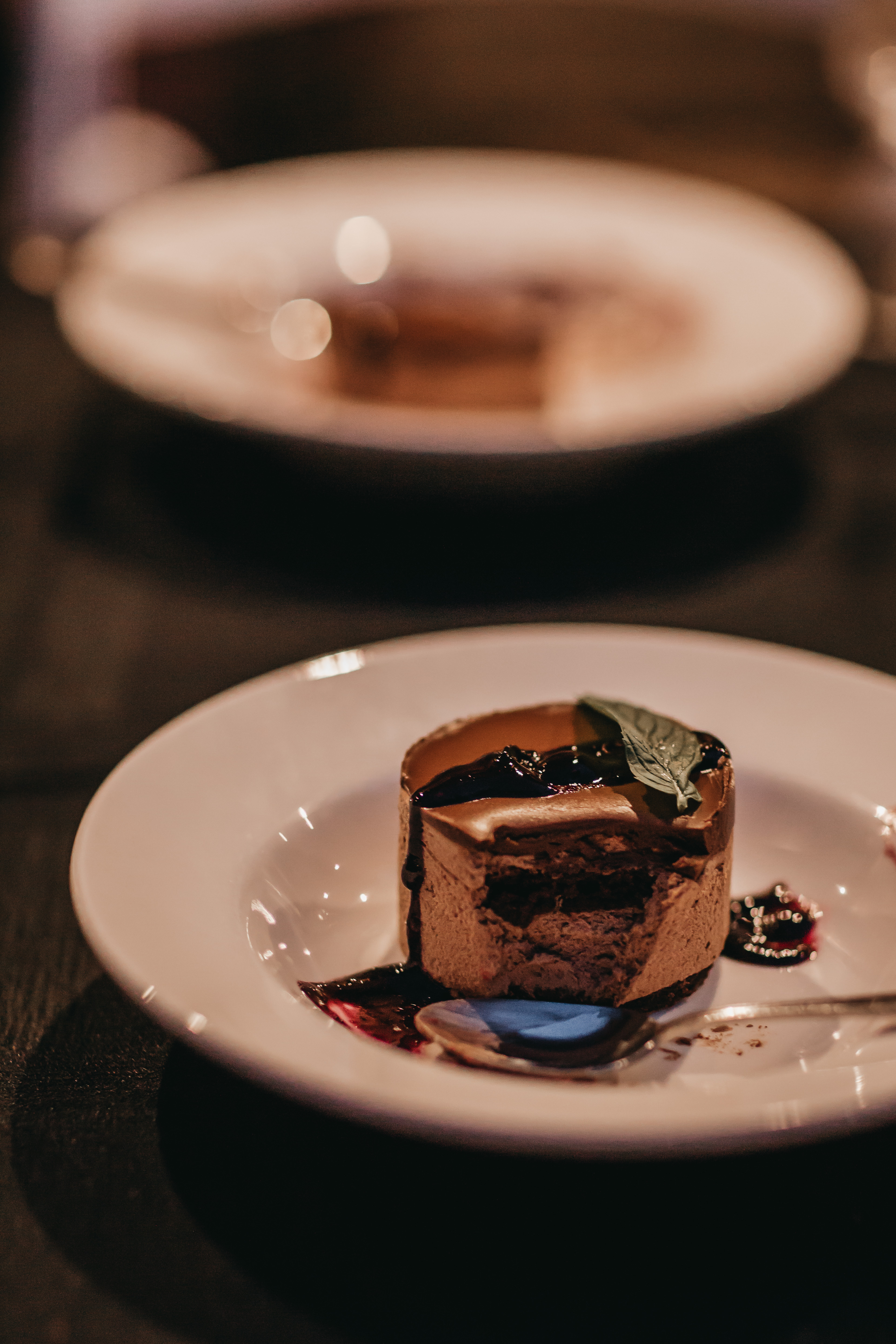 Dessert
Chocolate mousse with seasonal berries
S'mores Station
Marshmallows, graham crackers, chocolate, and roasting sticks
Vegan Slider Bar
Beyond Meat burgers with assorted toppings and condiments
Signature Drink
Watermelon cocktail with Ace Hill Hard Kombucha
Want more vegan weddings? Purchase our special wedding issue featuring Alexandra and Pat's vegan wedding! Check out all of our 2020 vegan wedding couples here, 2019 couples here, 2018 couples here, 2017 couples here, our 2016 couples here, and our 2014 couples here!
Maya Gottfried is a relationship expert and the author of Vegan Love: Dating and Partnering for the Cruelty-Free Gal.