From traditional mac 'n' cheese to unconventional sweet potato pancakes, we unveil the year's most popular vegan recipes.
December 25, 2017
---
It's hard to imagine vegan food getting any better. Plant-based cuisine went above and beyond our wildest expectations in 2017, and we're eager to eat it all up. In honor of another great year for veganism, here are the 10 most popular recipes on VegNews.com. We can't wait to see what's on the menu in 2018!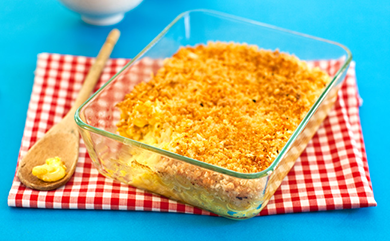 1. VegNews Vegan Macaroni & Cheese
This beloved recipe is a must-have for every celebration at the VegNews headquarters—and should be your new staple for birthdays, potlucks, and practically everything else.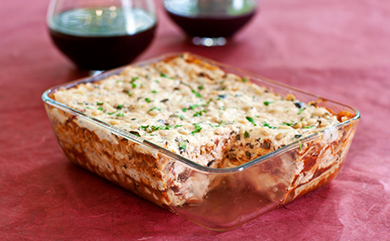 2. Vegan Double-Cheese Lasagna
An idyllic, Italian-inspired dinner night is right on the horizon with this piping hot, cheeselicious lasagna made with indulgent macadamia ricotta and homemade marinara sauce. Pair with garlic bread and vegan wine to round out this dream meal.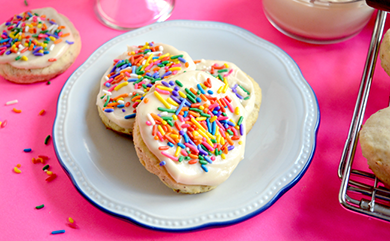 3. Soft-Batch Sugar Cookies with Buttercream Frosting
We're not surprised these soft and sweet cookies made it in the top three—it's basically fluffy vanilla cake in small-batch cookie form, complete with melt-in-your-mouth buttercream frosting.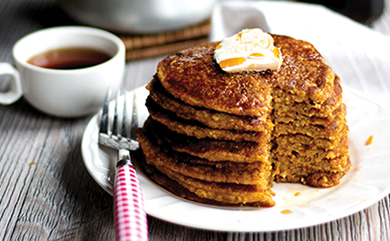 4. Vegan Sweet Potato Pancakes
Is it just us or is autumn truly the best season ever? The flavors of fall flawlessly fuse together to form a stack of these surprisingly nutritious pancakes. More maple syrup, please!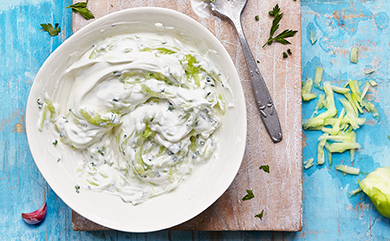 5. Classic Tzatziki Sauce
Two steps is all it takes to create a cupful of this creamy, fresh sauce ready to be spread on everything from gyros to tofu scrambles.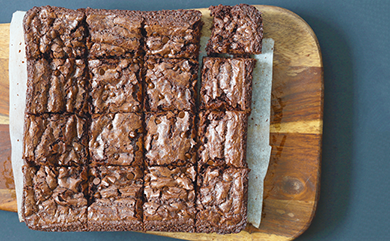 6. Vegan Chocolate Chip Brownies
Triple the chocolate for a fun take on an otherwise traditional treat—we're talking dark chocolate chips, cocoa powder, and semisweet chocolate chips.
7. Mini Blueberry Cheesecakes
Antioxidant-packed blueberries, vitamin-rich dates, and fiber-filled nuts create a powerhouse raw dessert sure to wow any raw-food skeptic.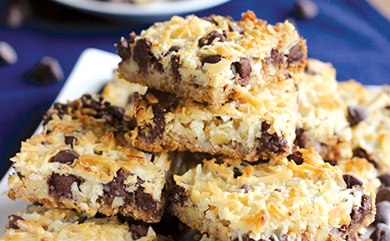 8. Vegan Magic Cookie Bars
This shredded coconut-topped, chocolate chip-loaded sweet confection is really, truly magic.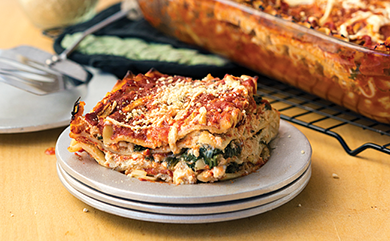 9. Easy Vegan Lasagna
Another lasagna on this list is a sign (from us and the universe) that it should be on your dinner menu this week. Vegan parmesan, ricotta, and mozzarella melt together for a bubbly, gooey slice of vegan cheese heaven.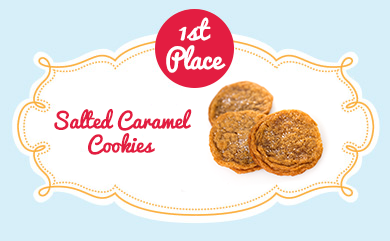 10. Salted Caramel Cookies
It's the second time this winning cookie from the 2015 VegNews Holiday Cookie Contest made it on our top recipes list—and we're not complaining.
Don't miss our list of Top 10 Vegan News Stories of 2017 and our Top 10 Vegan Stories of 2017!