There's no food that's as quintessentially American as the hamburger. In fact, it's safe to say that most of us grew up with a fondness for the iconic food: its savory patty topped with ketchup, mustard, crisp lettuce, and a juicy tomato slice, all sandwiched between a sesame seed bun. Thankfully, these days there are a plethora of vegan burgers fit for the grill. And, they're so good that they're sure to please all palates, whether you love a traditional beef(less)-style patty or you're on Team Veggie Burger (why not both?).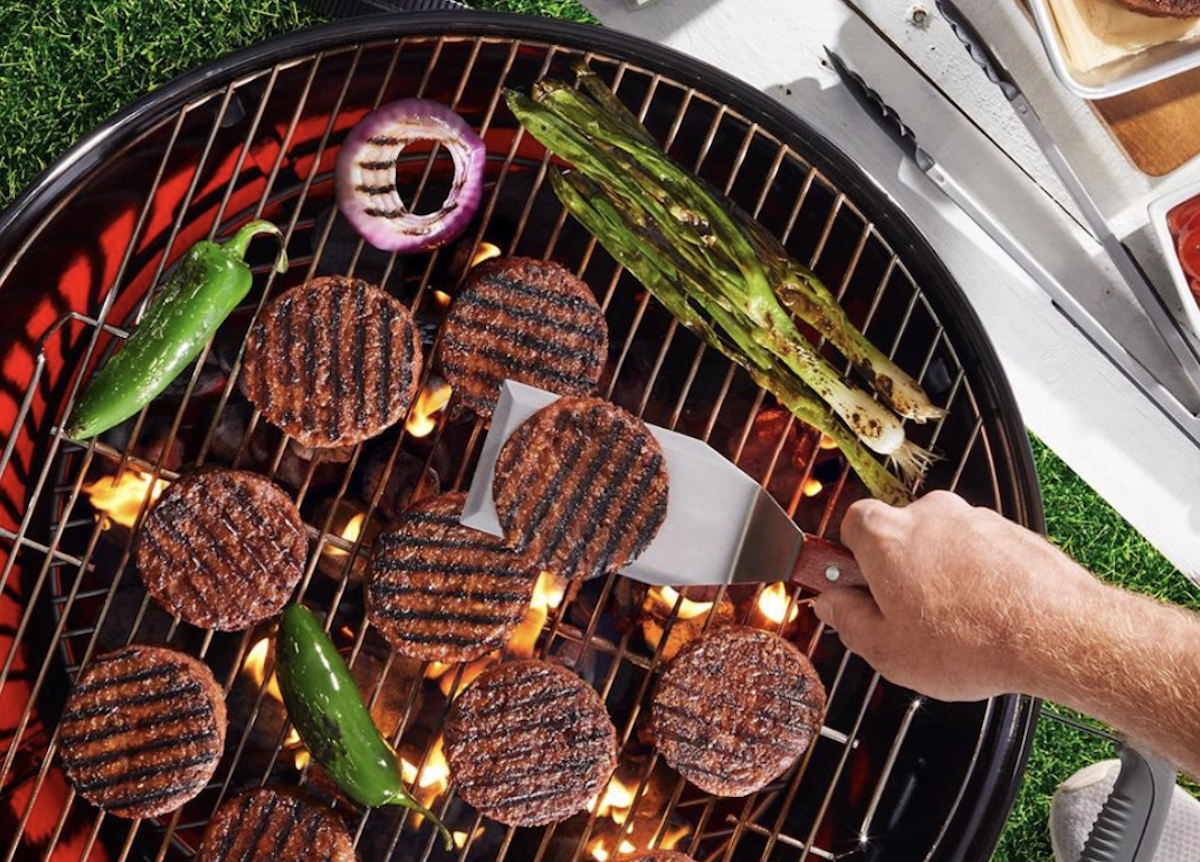 Beyond Meat
Even as vegans, we often find our mouths watering when the smoky scent of a patty sizzling on a grill dances past our noses. This isn't surprising—scent is deeply connected to memory, and that one, in particular, is often connected to warmer weather. Even better, vegan burgers are more sustainable, generally healthier, and kinder to animals than traditional patties.
Ready for one last grilling session before the end of summer? Here are eight vegan burgers to get for your barbecue.
Where to find vegan burgers
Once upon a time, vegan burgers were relegated to a tiny freezer hidden away in the corner of the grocery store or worse, a health food store that's a 45-minute drive away. We're so glad that things are different now.
You can now find multiple options for plant-based burgers in just about every grocery store, from major chains like Kroger, Walmart, Costco, and Target to your local regional chain. Heck, even Rite Aid and CVS carry Beyond Burgers now. Check the frozen aisle of your local grocery store, or use the store locator search function to find the nearest brick-and-mortar that carries the veggie burger you're seeking.
Are hamburger buns vegan?
So, you've got your patties sorted, but what about the buns? The good thing is that a lot of hamburger buns are free from animal-derived ingredients by default. But, you should still check the label since some of the options on the market may contain milk, butter, or honey. If you're looking for a gluten-free bun, keep an eye out for eggs.
Some vegan hamburger buns include Dave's Killer Bread (21 Whole Grains and Seeds Burger Buns and Burger Buns Done Right), Nature's Own (100% Whole Wheat Hamburger Buns), Arnold (all options), Whole Foods' 365 brand (all options), Ezekiel 4:9 (all options), and Ball Park (Hamburger Buns).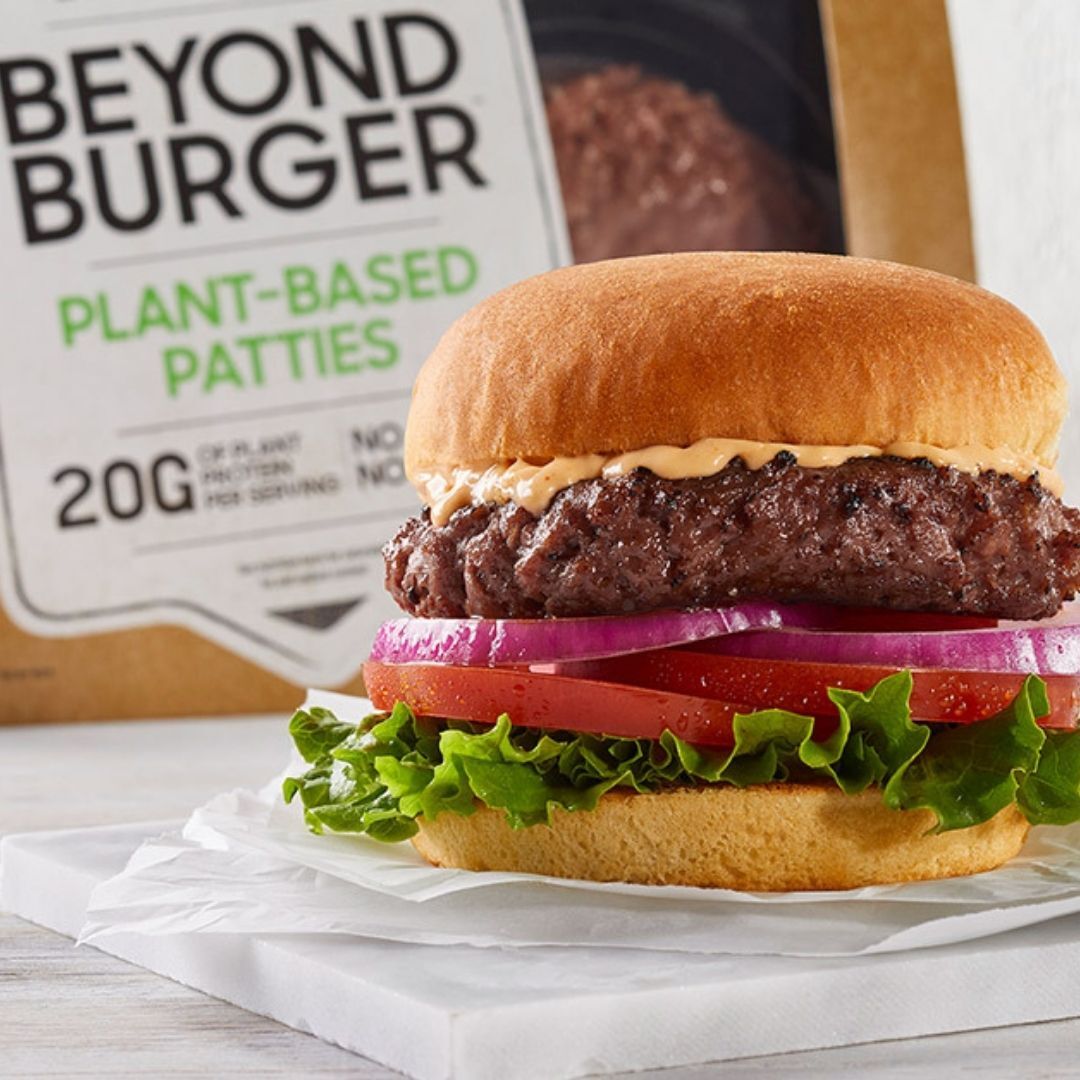 Beyond Meat
1 Beyond Burger Cookout Classic
The original Beyond Burger is a crowd-pleaser, but if you need to feed a group, get yourself the Cookout Classic version. This grill-ready, gluten- and soy-free patty is made from a blend of pea and rice protein, and it packs 18 grams of protein. It also comes in a box of eight, so it's the perfect item to have on your grocery list while you're planning your barbecue.
FIND IT HERE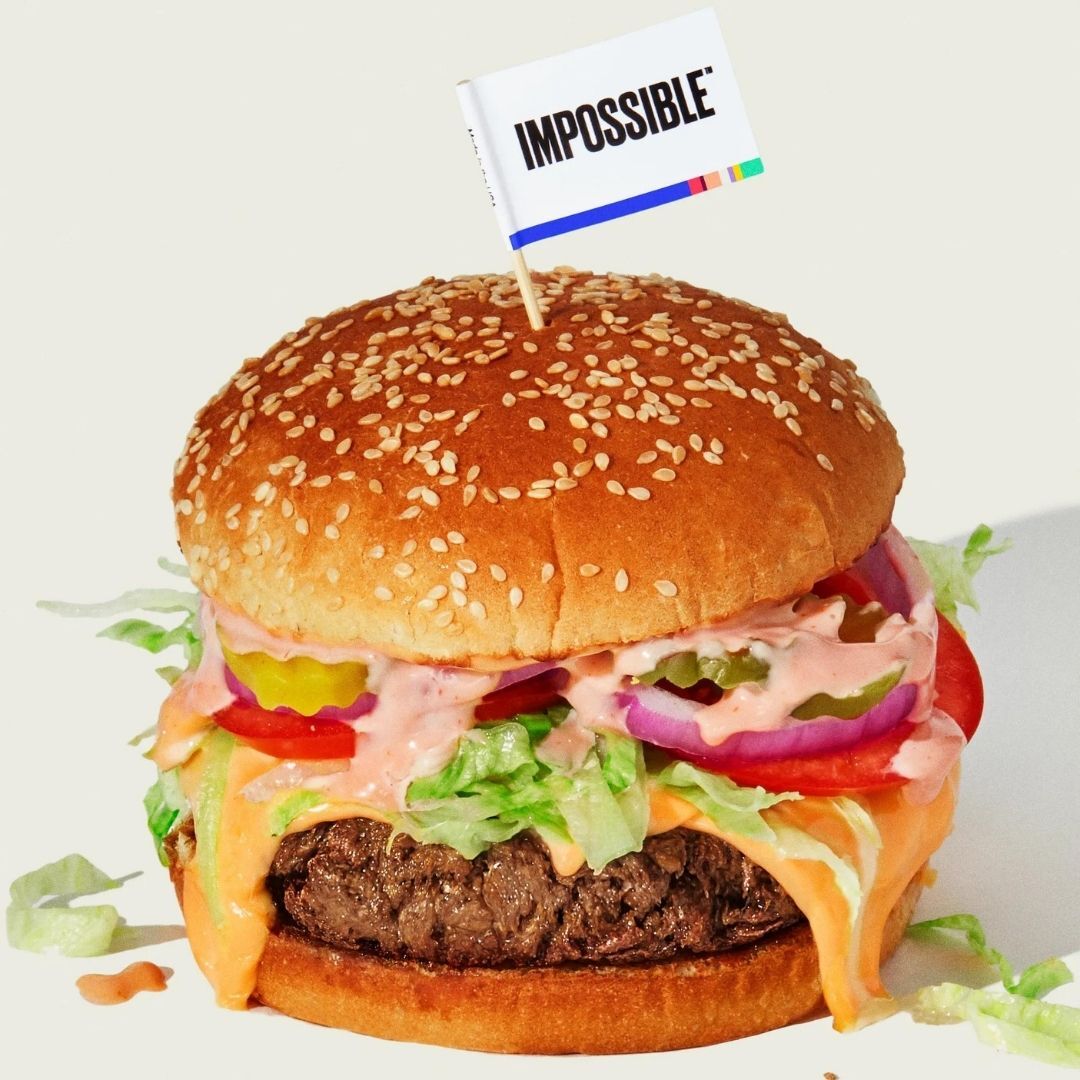 Impossible Foods
2 Impossible Burger
Vegan meat-maker Impossible Foods has that "tastes like the real thing" down pat. Soy and potato protein deliver a whopping 19 grams of plant-based protein per patty, plus they give the burger its juicy texture. Its super-meaty flavor is thanks to heme, an iron-rich molecule derived from soybeans. It also contains the power duo of coconut and sunflower oils, which give it that succulent char when it's grilled—yum! The Impossible Burger comes in a two-pack or a six-pack, which we love to pick up for barbecues.
FIND IT HERE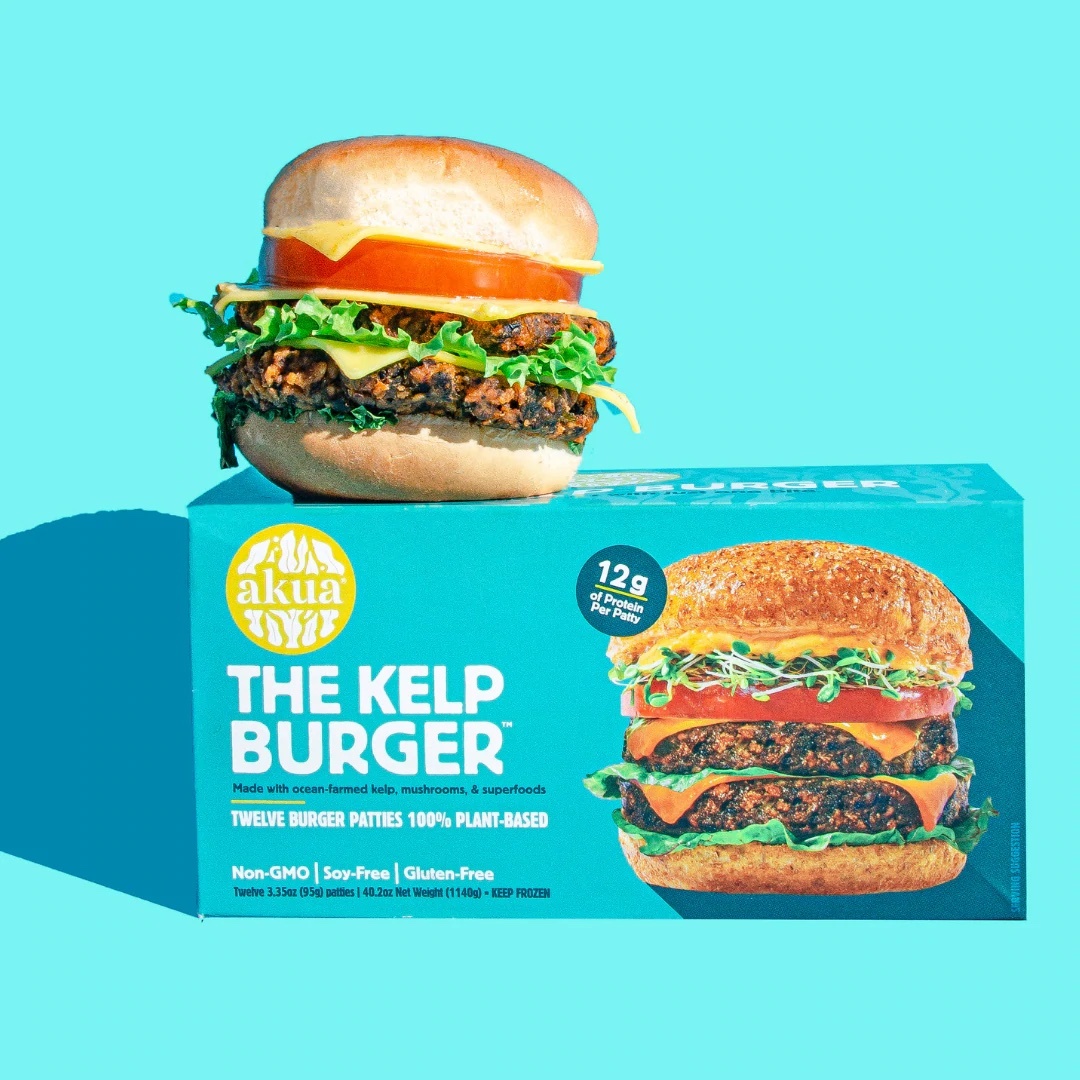 Akua
3 Akua Kelp Burger
Seaweed is a rising star in the vegan food world. It's sustainable, rich in vitamins and minerals, and it happens to make a dang delicious burger. The Akua Kelp Burger's key ingredient, as you may have guessed, is kelp. The company sources its key ingredient from New England-based regenerative ocean farmers, so it's good to the planet, too. This kelp is combined with crimini mushrooms, pea protein, black beans, and quinoa to create an umami powerbomb.
FIND IT HERE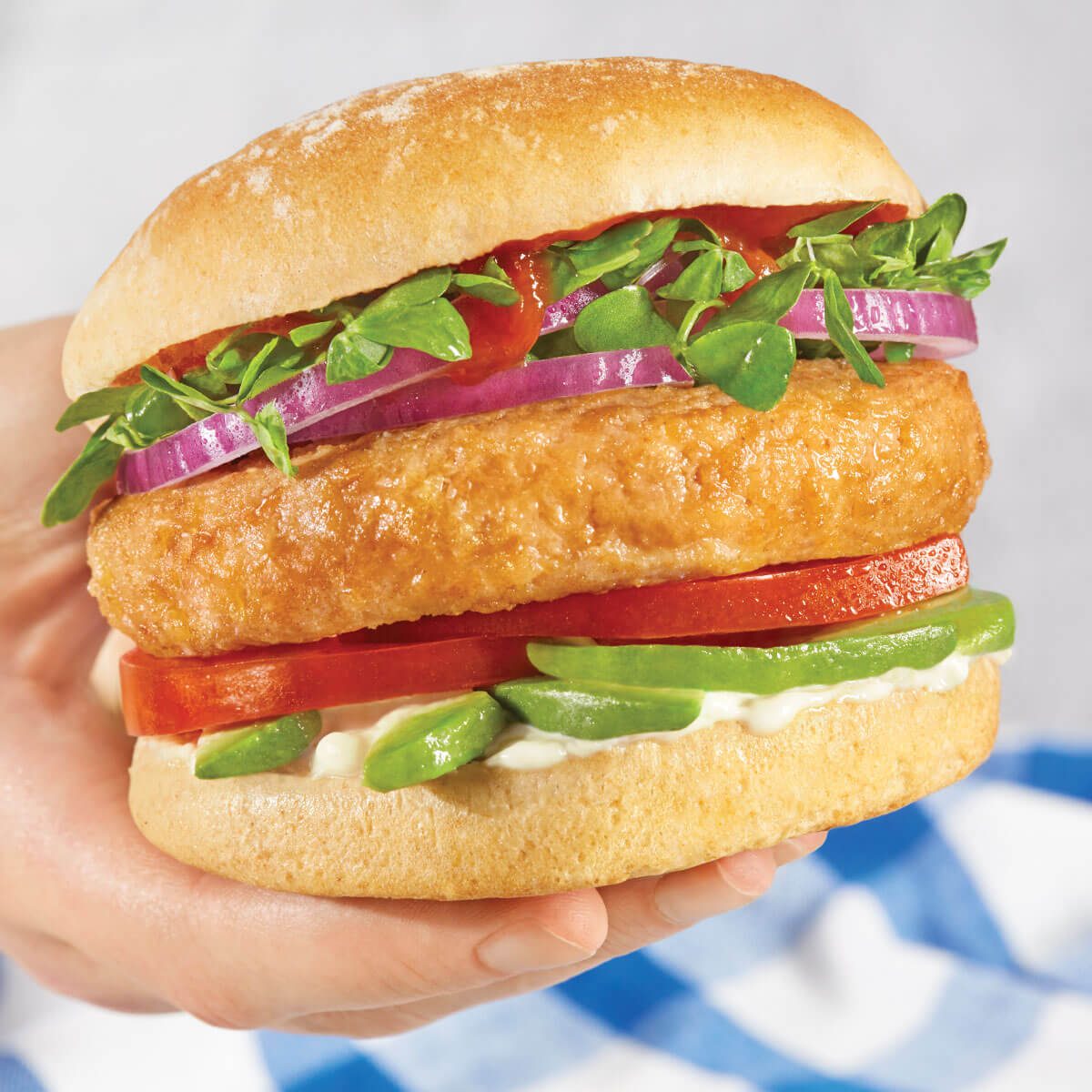 Dr. Praeger's
4Dr. Praeger's Perfect Turk'y Burgers
Ahh, turkey burgers. We remember them as the healthier alternative to beef burgers. If you've always been a fan, then you'll be happy to know that you can get a vegan version that's even better. Dr. Praeger's—which was founded in 1994 by a pair of cardiac surgeons—makes its Perfect Turk'y Burger from pea protein, plus sweet potato, butternut squash, and carrot. Not only is it free from soy and gluten, but each patty also contains 20 grams of plant protein.
FIND IT HERE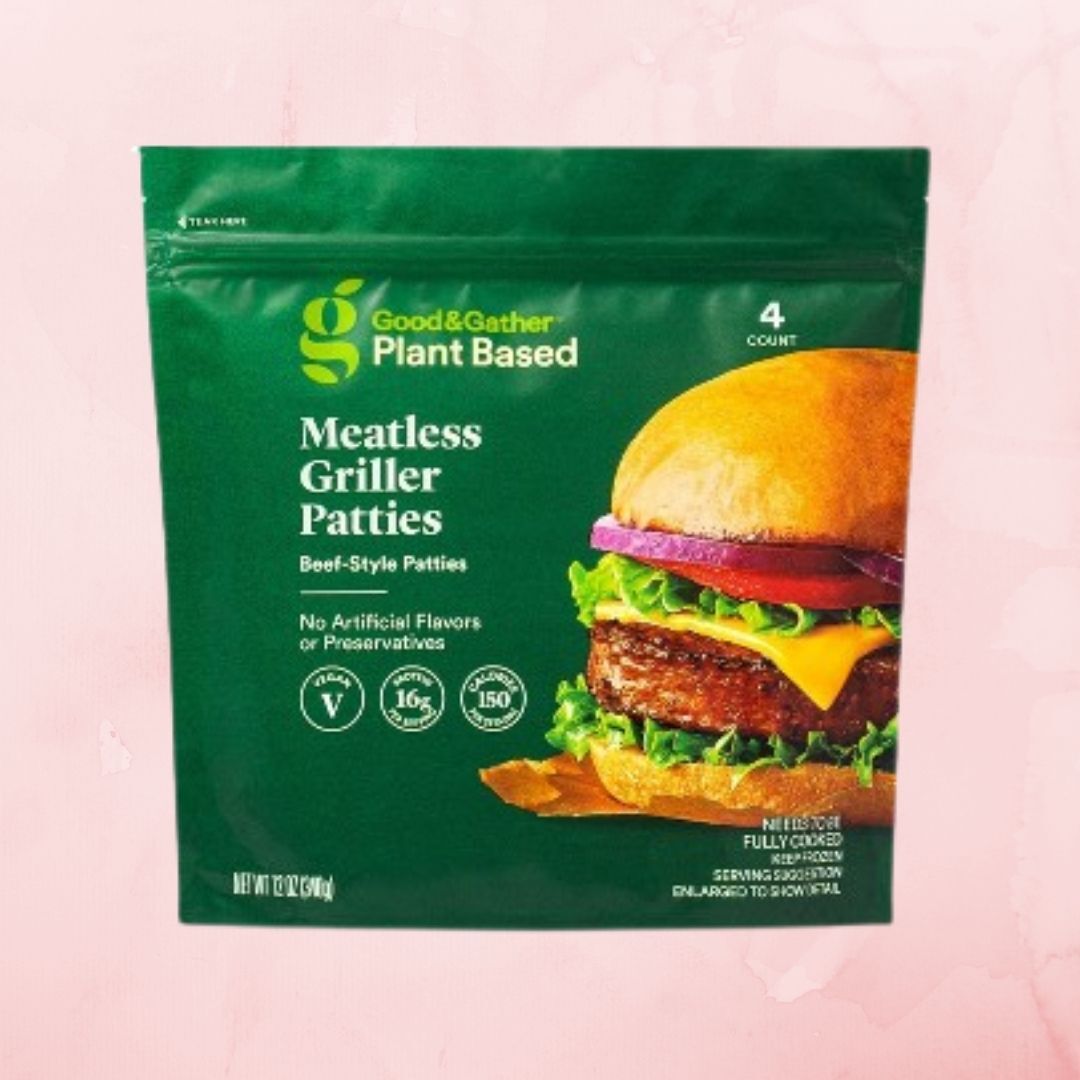 Target
5Target Good & Gather Meatless Beef-Style Patties
We were ready to jump for joy when Target launched its line of plant-based meat through Good & Gather, its private-label brand. These frozen veggie burgers were designed to satisfy your craving for a beef patty, but on a budget. They get their meaty taste and texture from a blend of soy and wheat protein, plus the patties are already grilled—which is great for those of us who don't have access to a space where we can grill. Each bag contains four patties that have 16 grams of protein each.
FIND IT HERE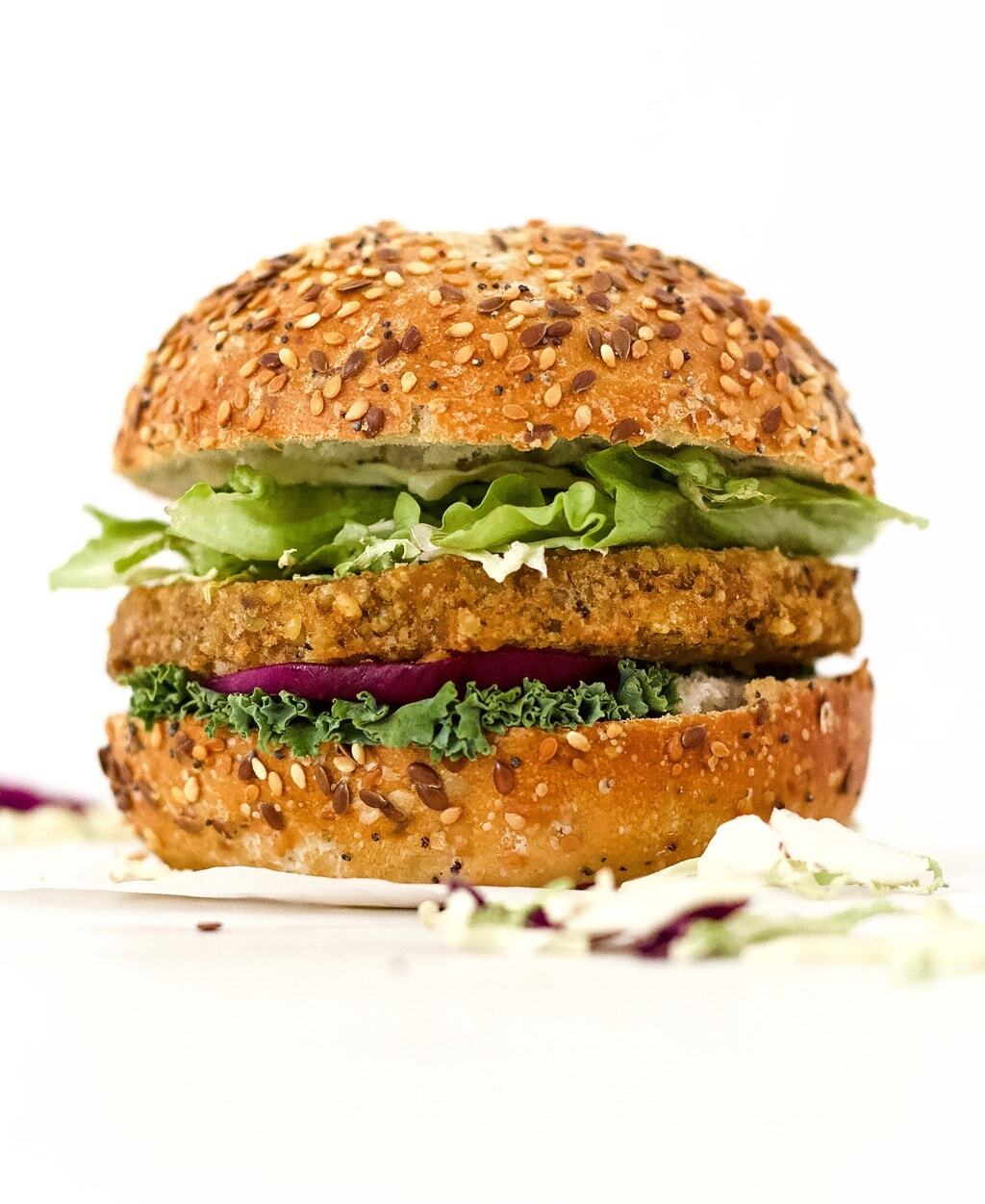 Hilary's
6Hilary's Super Cauliflower Veggie Burgers
This vegan burger is proof that cauliflower really can be anything, from rice to Buffalo "wings" and, yes, even a burger. The fine people at Hilary's make these grain-, gluten-, and soy-free patties from a powerhouse blend of cauliflower, lentils, chickpeas, green peas, and red peppers—talk about eating the rainbow! These babies pair well with creamy vegan mayo and all of the veggie toppings. How about some caramelized onions and grilled, sliced mushrooms?
FIND IT HERE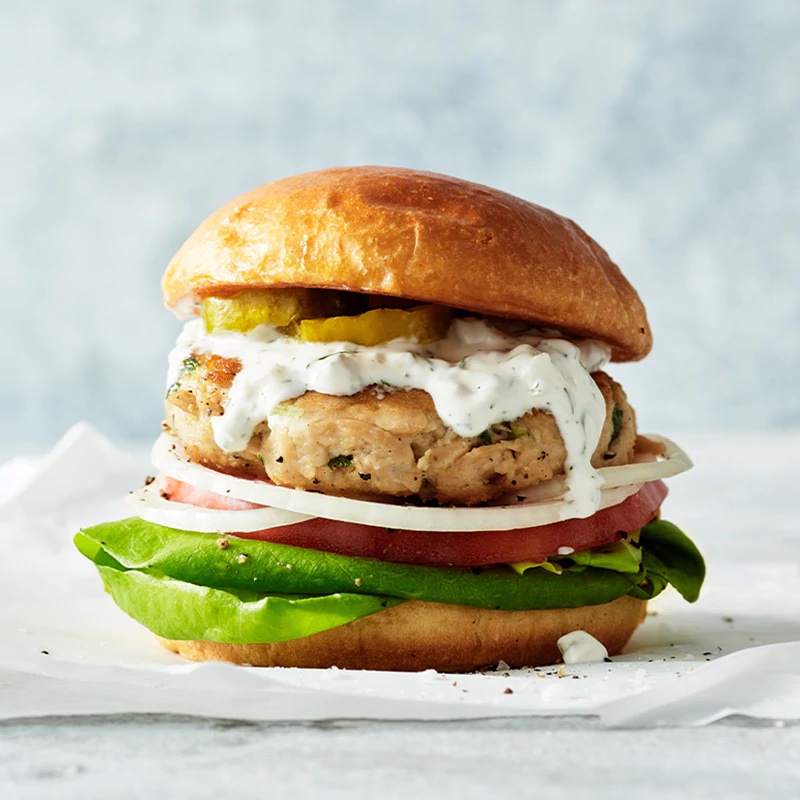 Good Catch
7Good Catch Salmon Burgers
As we've proven through this guide, a burger can be so much more than made from just (vegan) beef. These plant-based salmon burgers by Good Catch are all of the best parts of salmon, without the actual fish. Instead, they're made from the brand's proprietary blend of pea, soy, chickpea, faba, lentil, soy, and navy beans. You'll get all the flavor and flaky texture from these and none of the fishy smell. Serve it up with some grilled pineapple rings for a tropical twist.
FIND IT HERE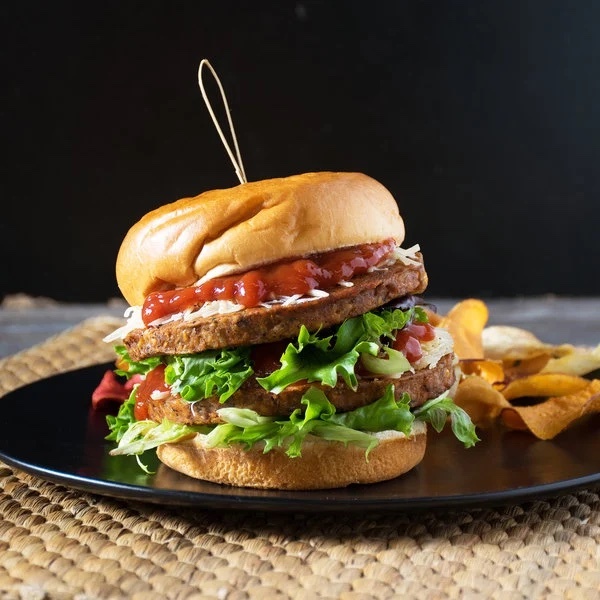 Gardein
8Gardein Ultimate Black Bean Burger
Call us old-school, but black bean burgers still hit the spot. And, Gardein really nailed it with the Ultimate Black Bean Burger. These legume-packed patties feature black beans, cauliflower, avocado, and bell peppers, plus guajillo, jalapeño, ancho, and serrano peppers for a slightly spicy kick. Pass the dairy-free cheese, please.
FIND IT HERE
For more about vegan burgers, read:
Here at VegNews, we live and breathe the vegan lifestyle, and only recommend products we feel make our lives amazing. Occasionally, articles may include shopping links where we might earn a small commission. In no way does this effect the editorial integrity of VegNews.