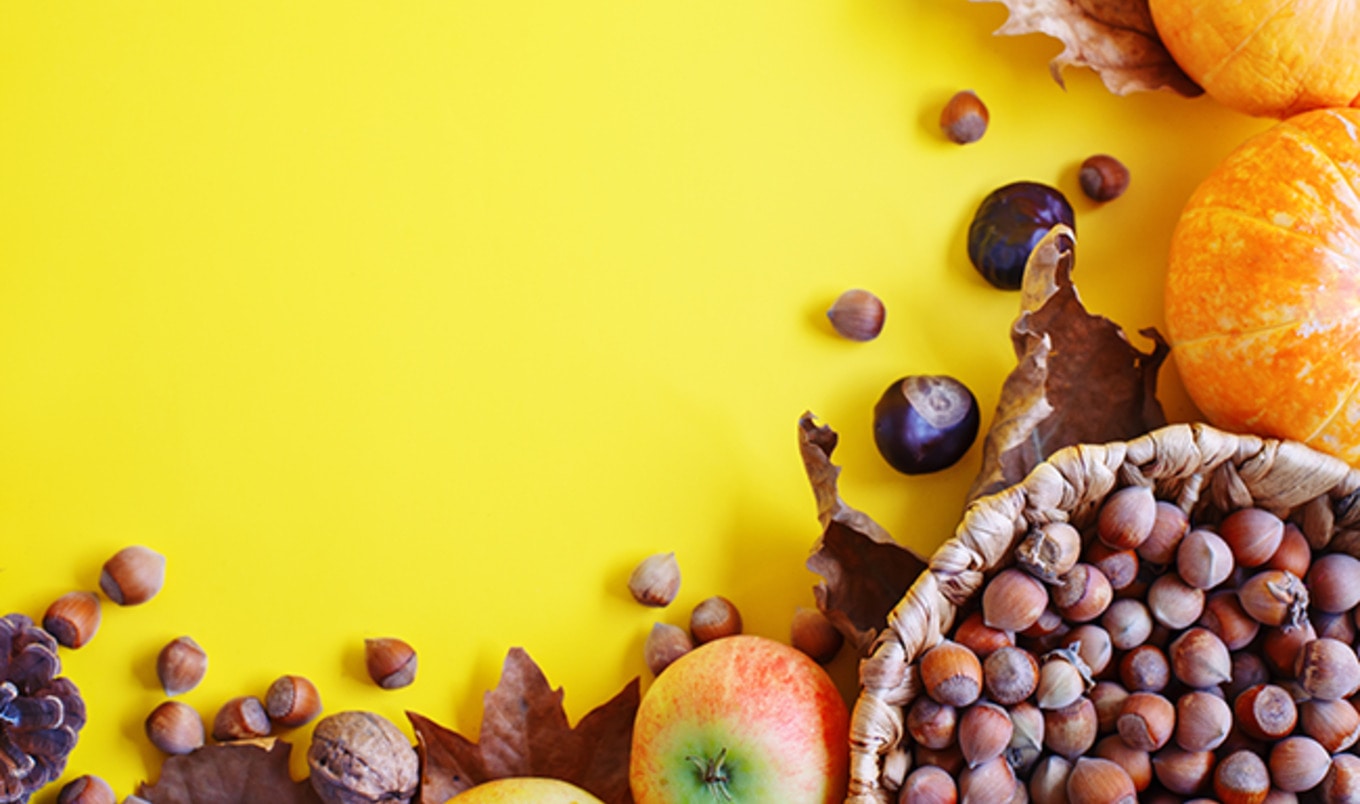 Vegan blogger Allyson Kramer whips up an exclusive gluten-free Thanksgiving menu just for VegNews.
November 20, 2021
Allyson Kramer, creator of the blog Manifest Vegan, is no amateur when it comes to preparing gluten-free vegan foods that rival their traditional counterparts—Lemon-Poppy Seed Waffles, Apple Pie Cheesecake, and Jalapeño Chedder Bagels are just some of the amazing recipes she's developed since starting her blog in 2009. We knew this holiday season was a perfect time to touch base with Kramer and discover her tricks to throwing a perfect Thanksgiving feast.
VegNews: How did you get started with gluten-free cooking?

Allyson Kramer: My diagnosis with celiac disease started it all. I actually had suspected that I had a gluten intolerance for years due to my symptoms, but I just couldn't bear the thought of having to live wheat-free and cook and bake without gluten. I feel lucky, though, that I am able to experience the joys of cooking and eating with so many less common grains like quinoa, buckwheat, millet, sorghum, and teff. All this time I had actually been missing out!
VN: What are the easiest ways to start cooking safely for those with celiac disease or gluten intolerance?
AK: For the first few weeks, I relied heavily on Bob's Red Mill pre-packaged gluten-free mixes. It didn't take long for me to trade those in for my own flour blends, but they were an immense help in the beginning. I would highly recommend proprietary blends for those who are just diving into gluten-free, especially if you are trying to make foods from your own recipes. If not, there are many great cookbooks to help you out—check out as many as you can from your local library. Most chain supermarkets now have a substantial gluten-free section, which is a great way to test the waters when beginning gluten-free cooking, and especially when cooking for others with gluten intolerance. There are boxed mixes for everything from stuffing to cakes, even bread. Avoiding the most common glutinous foods such as barley, rye, spelt, and wheat are very important, so be sure to read labels clearly. There are a lot of hidden foods out there that have gluten in them, such as most soy sauces, and many pre-packaged goods that contain malt flavoring. A great guideline to follow when starting out is, if you're not 100-percent sure it is safe, avoid it.
VN: Can gluten-free food be just as delicious as traditional foods?
AK: Absolutely! With the variety of foods out there, such as Butler Soy Curls (which are great for replacing seitan) and hundreds of great recipes for gluten-free pie crusts, pizza doughs, breads, cakes, cookies, and more, you are really not missing out by being gluten-free. My entire family eats gluten-free 90 percent of the time and even though I'm the only one with an intolerance, they are all quite happy and well-fed. In fact, many of the vegan foods we enjoyed before my diagnosis were already gluten-free. There are also hundreds of great blogs that not only offer wonderful inspiration, but also solid tips, tricks, and recipes that work.
VN: What are some strategies to help prepare a meal if one of the guests may have a food allergy?
AK: Be very mindful of cross-contamination—Don't use the same utensils and cookware to prepare gluten-free and gluten-filled foods. Some folks don't require such rigorous measures, but it's better to be safe then have a guest with an upset belly. Make recipes that are gluten-free by default, such as rice- and polenta-based dishes, pasta dishes using brown rice noodles, or mashed potatoes and gravy made with arrowroot or cornstarch instead of a flour-based roux. And of course, rely on lots of veggies—vegetables are naturally gluten-free!
VN: What are your Thanksgiving plans?
AK: We are going to feast! I am actually very excited about this year because I am working on my next book and plan on unleashing a few of my new main courses on my family this Thanksgiving. There will be some unorthodox main courses served, but it wouldn't be Thanksgiving in my house without the traditional mashed potatoes and gravy, pumpkin pie, a decadent vegetable casserole of sorts, and Champagne. After that, movie marathon!
Allyson Kramer's Exclusive Gluten-Free Thanksgiving Menu
Stuffed Celery Bites
Butternut Squash Baked Risotto
Broccoli Rabe Almondine
Garlicky Whipped Sweet Potatoes with Herbs
Cranberry Orange Ice Cream Pie
Allyson Kramer's Top 5 Thanksgiving Secrets

1 Make a menu and shop at least a couple days ahead of time.

2 Start cooking early in the day, but don't make it stressful. Have fun!

3 Make sure there are plenty of appetizers out before dinner is served, whether you have guests or are just celebrating with your loved ones. Hummus and guacamole with tortilla chips are an easy treat and always appreciated in my family.

4 Having a mix of great tunes livens up the mood all day long.

5 Be thankful and mindful of how truly fortunate you are, and keep that mentality going all year long, not just on Thanksgiving.
For more gluten-free recipes, try:
Vegan Gluten-Free Banana Cream Cupcakes
Vegan Gluten-Free Pecan Pie
Vegan Gluten-Free Pumpkin Cookies