We love LUSH, the no-nonsense, cruelty-free beauty store that offers a bounty of fresh, handmade products. Did you know that more than 80-percent of LUSH's inventory is vegan, too? There's nothing better than a hip vegan beauty product than one that does double duty. We've uncovered five vegan hacks that will take your LUSH beauty routine to new heights. Whether you're a jet-setter packing a lean carry-on, or you just love a good value, these hacks should be in every LUSH fan's beauty repertoire.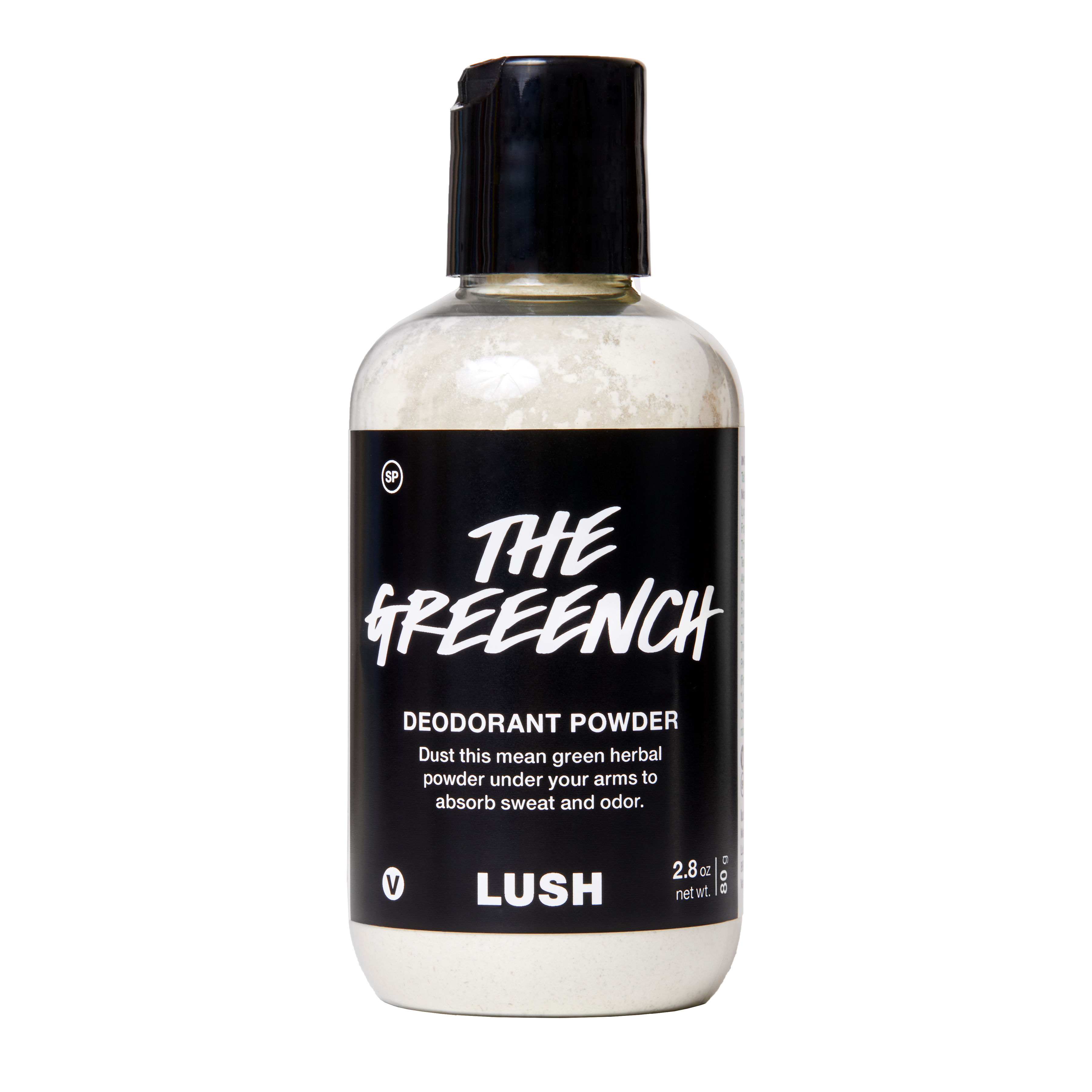 Apply the Greeench deodorant as dry shampoo.
The desire to smell delightful is a given, but don't we also enjoy having nice hair? LUSH's Greeench powdered deodorant—which contains tea tree oil, an ingredient that does wonders for scalp health—makes an excellent dry shampoo. Lightly dab the powder into the roots of your hair like you would any powder-based dry shampoo, making sure to use a little at a time and blend in well. Dry shampoo offers a wealth of benefits, not only combatting oiliness, but also adding volume and texture. It also promotes healthier hair and makes color last longer by reducing the frequency of washing.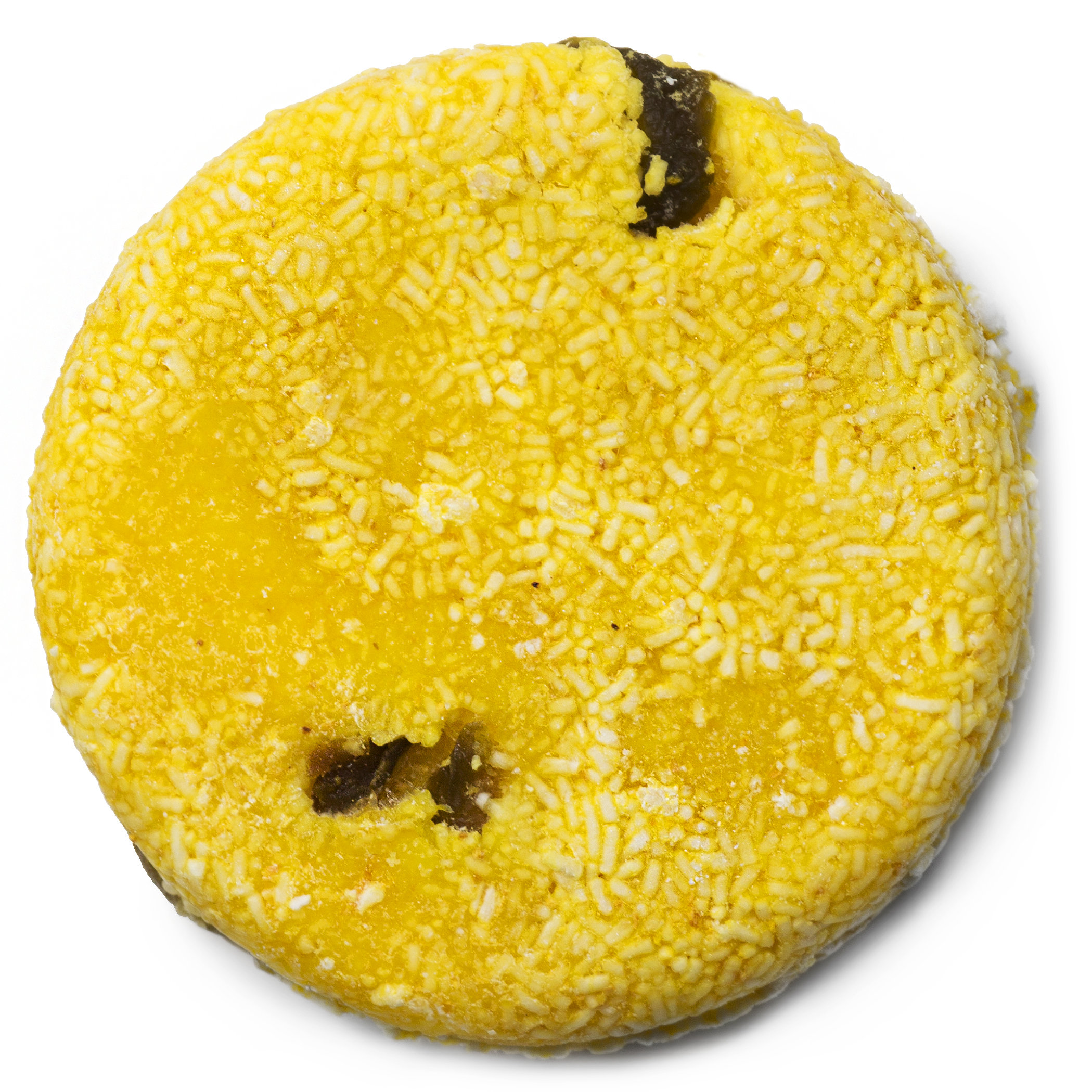 Double up in the shower by using shampoo bars in lieu of shaving lotion.
Stop shaving with just water or—worst yet—shaving dry, and introduce yourself to the revelatory experience of using a LUSH shampoo bar instead. The lemon-scented Montalbano, for one, is rich in vitamin C and designed for a deep-cleansing lather. Just rub the bar between your hands to create a lather and spread along your legs like you would a shaving lotion. It'll let that razor glide for a smooth and moisturizing experience.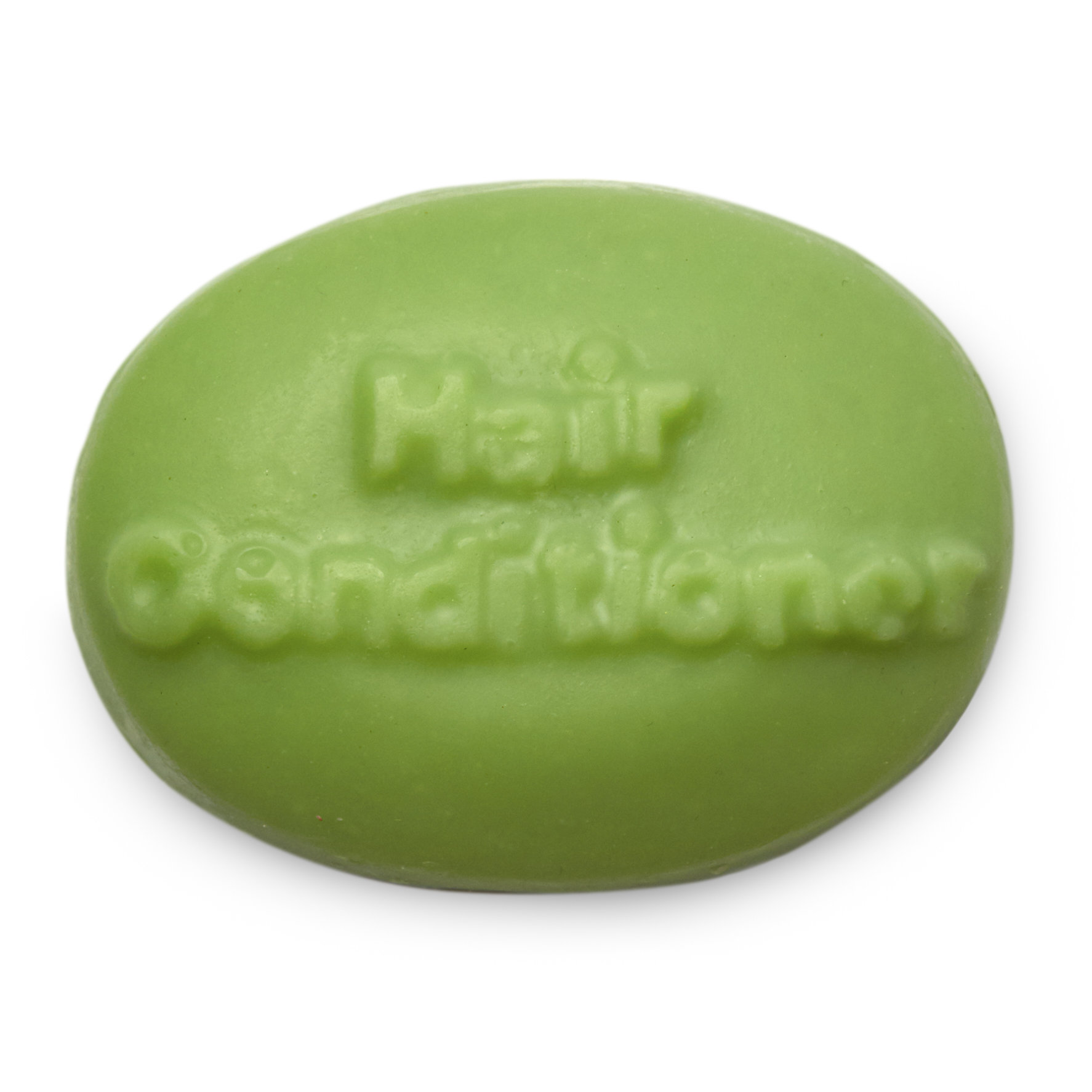 Turn solid conditioner into a leave-in spray.
If you adore leave-in conditioning sprays, why not give this idea a whirl? LUSH aficionados are taking the conditioning benefits of their solid hair conditioner on the road by melting and diluting it with water at a ratio of 1:3. Store it in a spray bottle and enjoy stroking your beautifully conditioned, soft, freshly-scented locks. Looking for something extra moisturizing? Try the Jungle bar. Or, if you're a brassy blonde, get the equivalent of a blue shampoo by going with Sugar Daddy-O.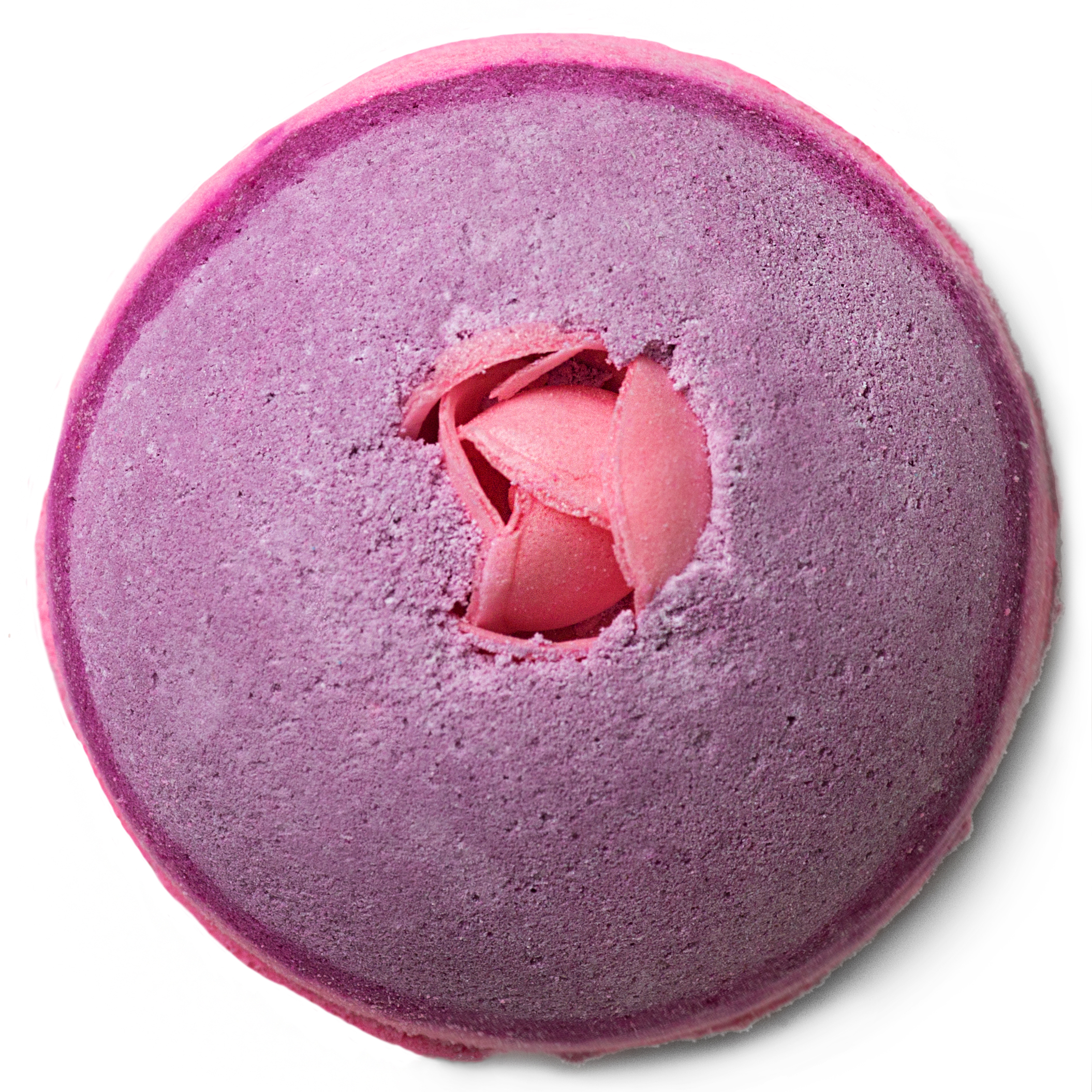 Embrace bath bombs as scent sachets.
We've all shed some tears over bath bombs that didn't quite make it home in one piece. And with bombs as beautiful as the ones at LUSH, it would be tragic to let a crumb go to waste. Crumble those bomb fragments and make your own scent sachets—or purposefully break off a piece (nobody is judging). Go ahead and make your house smell as fragrant as a LUSH store. Put them in your drawer, your closet, your desk at work, your gym bag, or anywhere you want to smell nice. Partial to pink and enjoy jasmine? Try the Sex Bomb.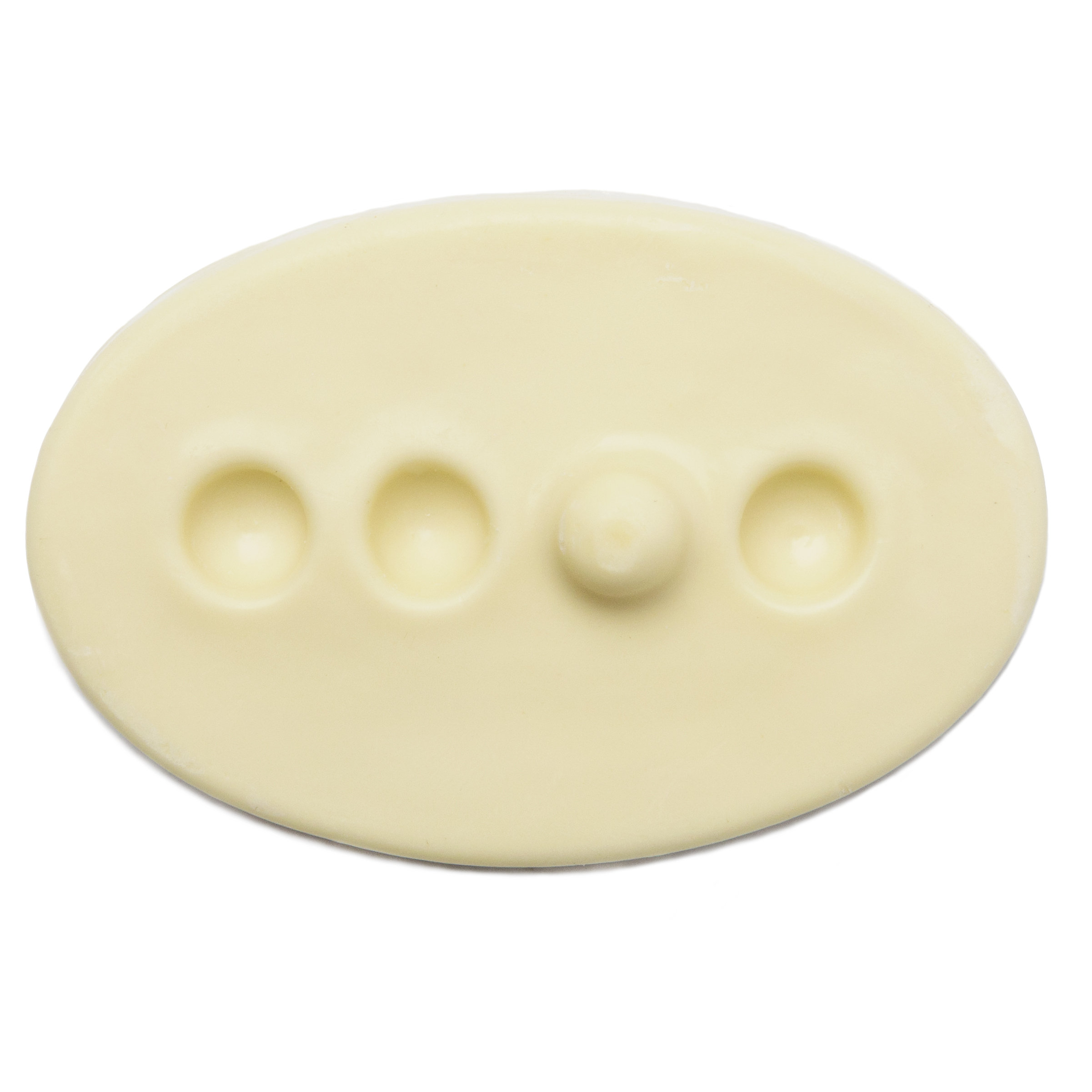 Apply massage bars (almost) everywhere.
LUSH massage bars are the star of our multi-use product roundup. Use a water bath to safely melt down the bar of your choice to create a luxuriously emollient body oil. Or, maybe you didn't use a shampoo bar while shaving and you need an aftershave salve, or a DIY shower gel. Guess what? You can use LUSH massage bars as all of those things and then add it to your bath for the ultimate moisturizing experience. They're like a one-stop shop for all your bath pampering needs. Try the Therapy massage bar for a calming lavender experience.

Marika Collins is a writer, editor, and photographer in search of the perfect doughnut and her next cup of coffee.