Everyone loves burritos, but sometimes a little change is necessary. And by "change," we mean burritos that aren't filled with just beans, rice, guacamole, and salsa. With this in mind, we're highlighting seven plant-based burritos that'll make you rethink how to approach your next burrito experience.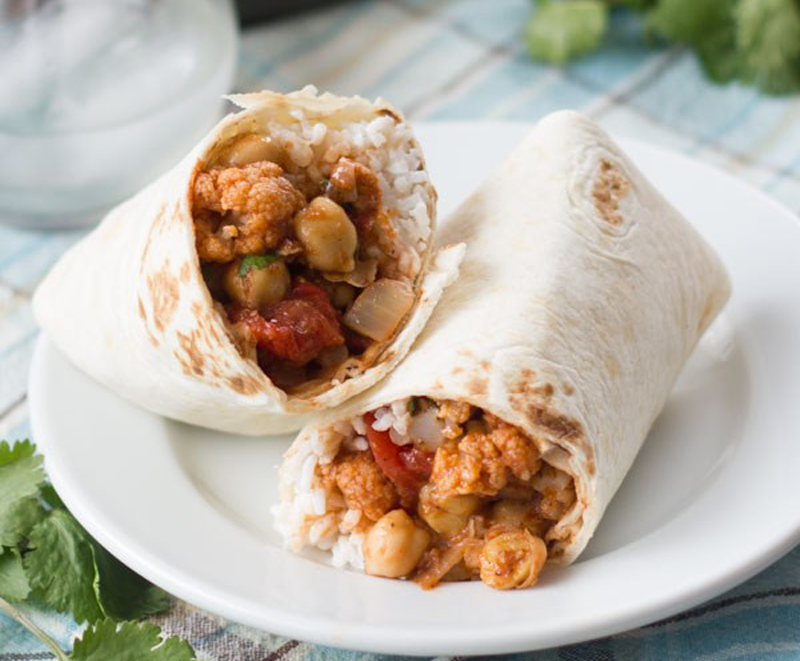 1. Indian Curried Cauliflower & Chickpea Burrito
Similar to a samosa but in a burrito package, this recipe from Oh My Veggies is a great way to use leftover Indian food in an inspired way. Using coconut basmati rice, cauliflower, chickpeas, and a heavy dose of spices, this dish comes together quickly and satisfies all of your Indian food cravings.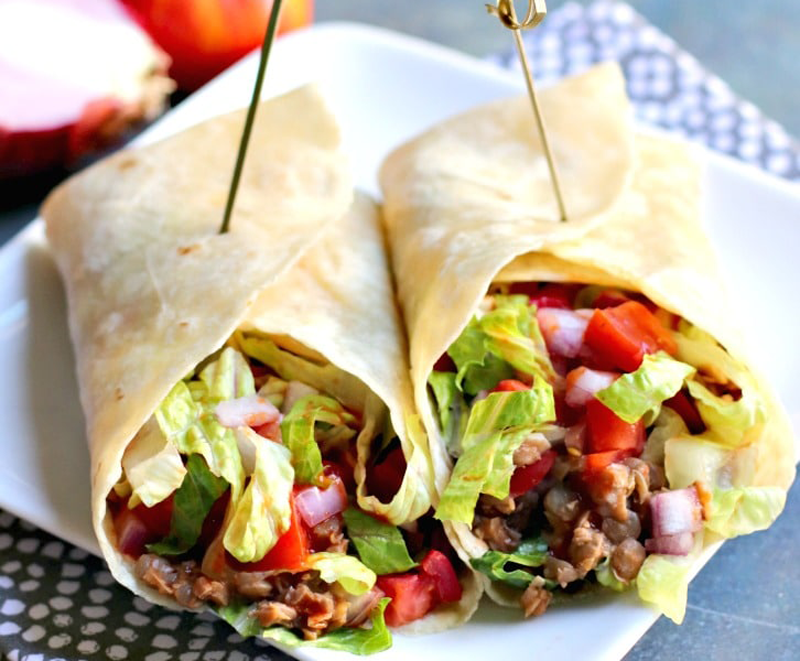 2. Greek burrito
Veggies Save the Day's Greek burrito is much like a gyro but with tortilla instead of pita. This recipe features "traditional" burrito ingredients such as lettuce, tomato, and red onion, but the "meaty" bean/nut mixture made by combining lentils, chickpeas, and walnuts with tomato sauce and spices is what gives this meal its Greek influence.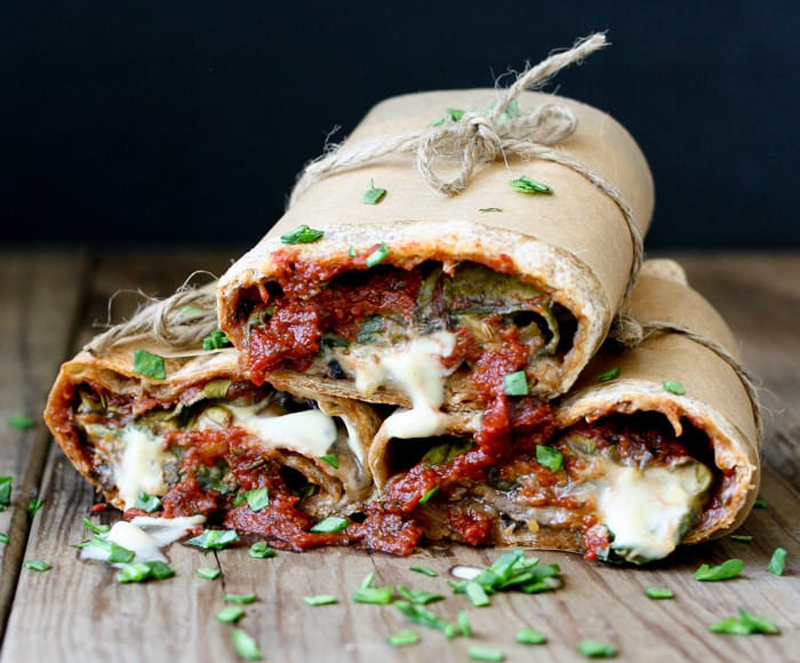 3. Pizza burrito
As if we needed more reason to eat pizza, Veggies Don't Bite has provided us with this simple recipe for a pizza burrito. In its simplest form, the dish combines pizza sauce, spinach, mushrooms, cream sauce, and sausage crumbles before baking in the oven.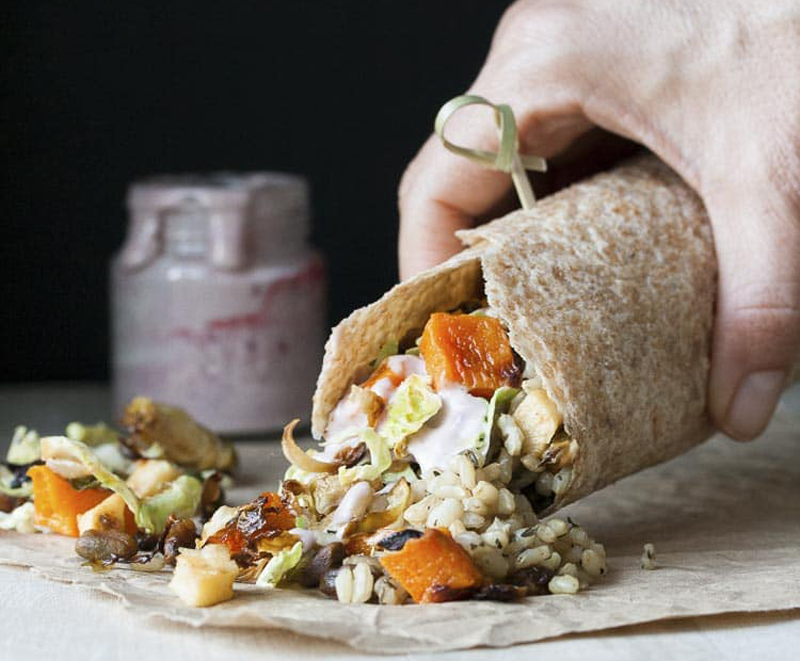 4. Fall Harvest Burrito
If you're looking for a meal with the taste of fall flavors or a tasty way to eat more grains and vegetables, look no further than this burrito from Veggies Don't Bite. With Brussels sprouts, butternut squash, brown rice, apples, and pistachios, this concoction is packed with healthy ingredients ready to dip into a homemade raspberry mayonnaise.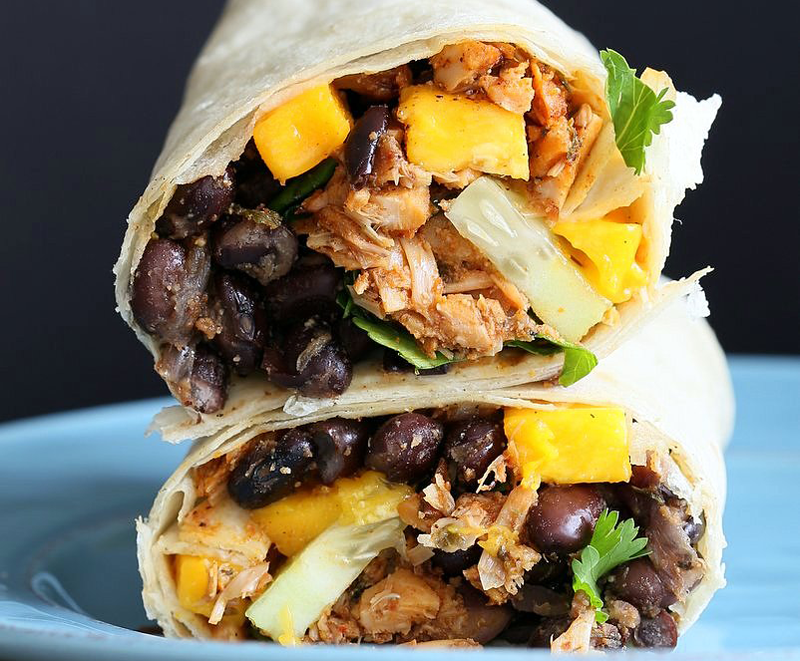 5. Jamaican jerk jackfruit Caribbean burrito
Jackfruit has become a recent star of the vegan world, taking the place of meat in many recipes. For this dish from Vegan Richa, homemade Jamaican jerk seasoning, mango, black beans, and cucumber give the burrito a Caribbean feel … even when you're thousands of miles away from the islands.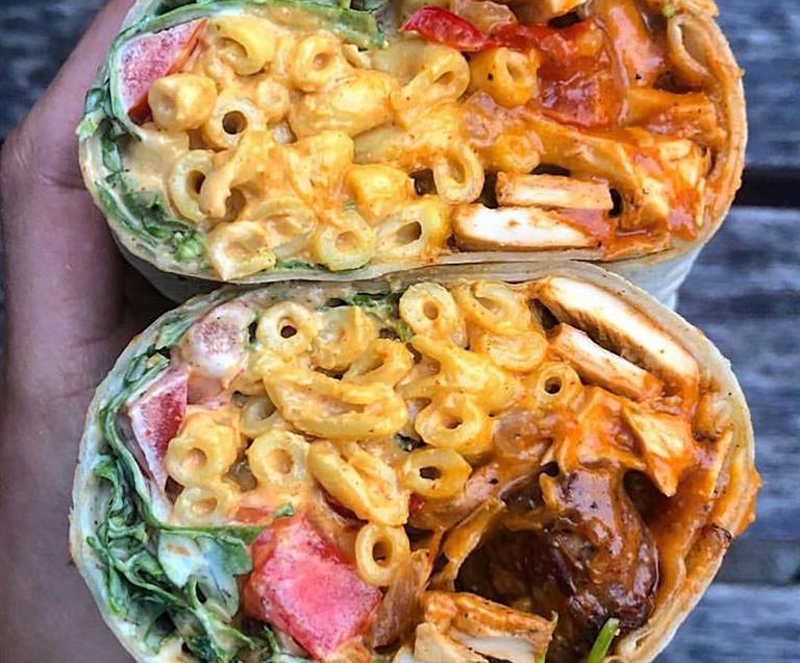 6. Buff burrito
Sadly, this burrito is not a recipe, but it just sounds too good not to include. From famed vegan food truck Homegrown Smoker in Portland, OR comes this burrito filled with smoked chik'n, tempeh bacon, macnocheese, mozzarella, grilled peppers, onions, spicy buffalo sauce, ranch, and tomatoes.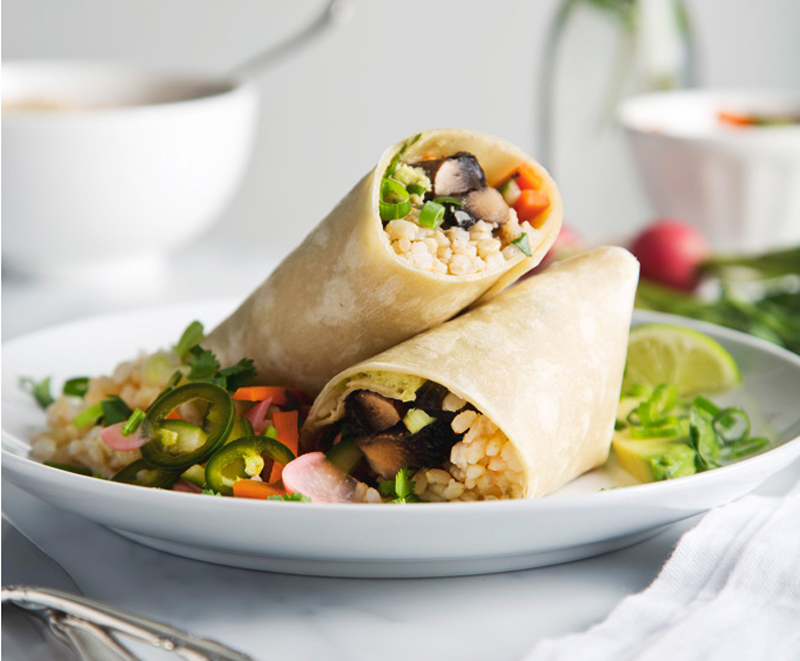 7. Bánh mì burrito
The Bánh mì has quickly become another popular hand-held meal perfect for those on the run or fond of food trucks. These mushroom Bánh mì burritos from Pickles & Honey offer plenty of alternatives for those who prefer to use tofu in place of the marinated mushrooms, collard greens instead of the tortilla (for a gluten-free version), or quinoa instead of brown rice. The options are endless, but each result is totally tasty!
Hayden Seder is the Content Editor of SVPN Magazine in Sun Valley, Idaho and has been vegan for 14 years.