Back in the day, eating out in Texas usually meant you were stuck with two options: veggie fajitas or a plain baked potato. Despite a history steeped in both hunting culture and barbecue, the rise of over 200 plant-based establishments paints a more compassionate, veggie-forward future for The Lone Star State. The plant-based movement has spread in every direction—from the border towns to the big cities—as more Texans are awakening to the benefits and deliciousness of vegan food. No matter where you live or where your travels take you, there will always be a delicious vegan meal available nearby. Here are the top 10 Texan cities (in no particular order) to get your fill of vegan eateries across the state.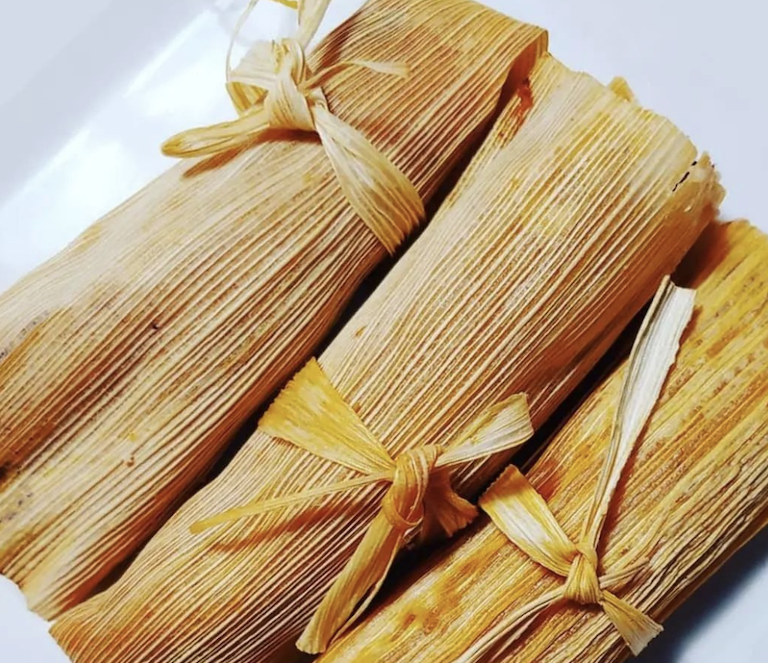 Veggie Del Sol
1 Brownsville
Veggie Del Sol proves that stuffed jalapeños and bistec tacos can be vegan. The first of its kind in the border town of Brownsville, the eatery shines in its use of plants to replicate traditional Latin meats. Hibiscus takes center stage in the Tostadas de "Barbacoa" while fried banana blossoms wow patrons at the location in South Padre, standing in for fish. Brownsville may not be a vegan mecca, but it's worth the trip for just this restaurant.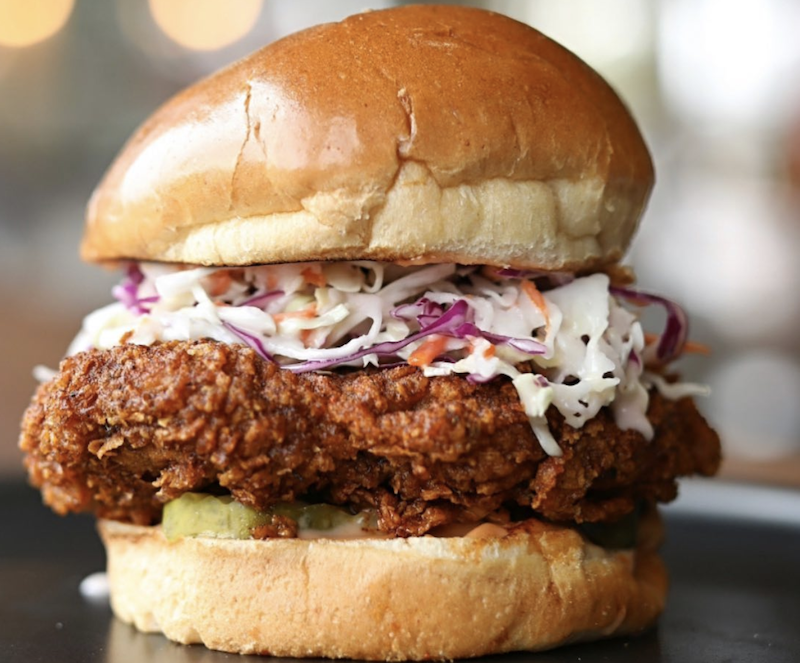 Project Pollo
2 San Antonio
You'll need to stay a while in San Antonio to sample all of the excellent vegan options. For quick and comforting vegan chicken dishes, check out Hash for the Chick-N & Waffles Platter and Project Pollo for plant-based chicken sandwiches that might put Chick-fil-A out of business. Beyond the casual spots, there's Vegan Avenue for a cute, cozy date night supplemented with primo cocktails and gluten-free dishes created by Executive Chef Griselda Munoz. The pozole, hearts of palm ceviche, and sweet potato flautas are highly recommended, and dogs are welcome to join you on the patio. Be sure to make a reservation as Vegan Avenue often books out a month in advance.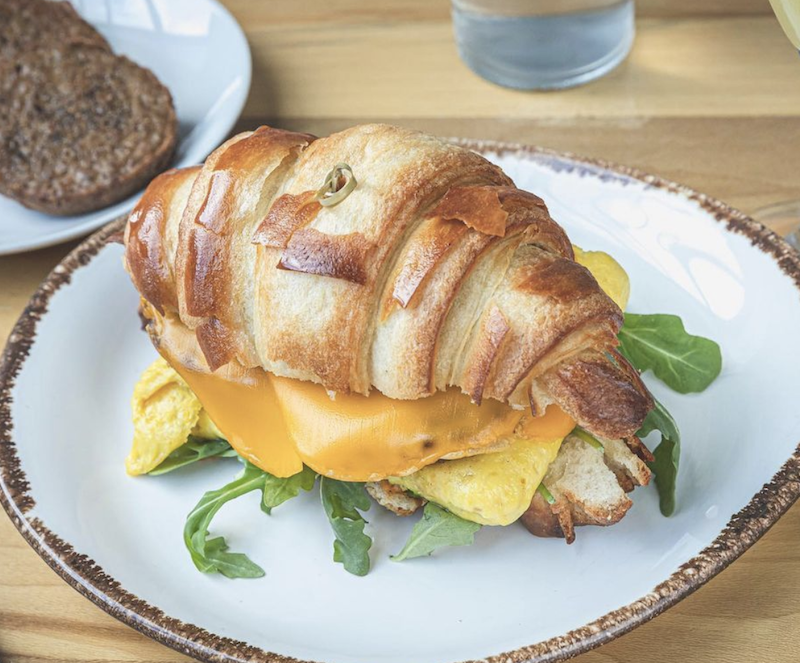 Verdine
3 Houston
Named "Best Vegan Restaurant" by The Houston Press for the past two years, Verdine should be your first stop in Houston. The relaxed ambiance pairs effortlessly with its happening Sunday brunch and long list of outstanding menu options from Golden Squash Curry to White Cheddar Mac. While there can only be one "Best Vegan Restaurant," quite a few others are worthy contenders. Green Seed Vegan is a solid spot to grab a meal to nosh on while sitting at one of the nearby breweries, while Veegos makes a one-of-a-kind hamburger patty made with turmeric-infused oats and cilantro. For something sweet, Sinfull Bakery is the place to go. It's grown so popular it now ships its cookies and granolas nationwide. In short: take stretchy pants to Houston.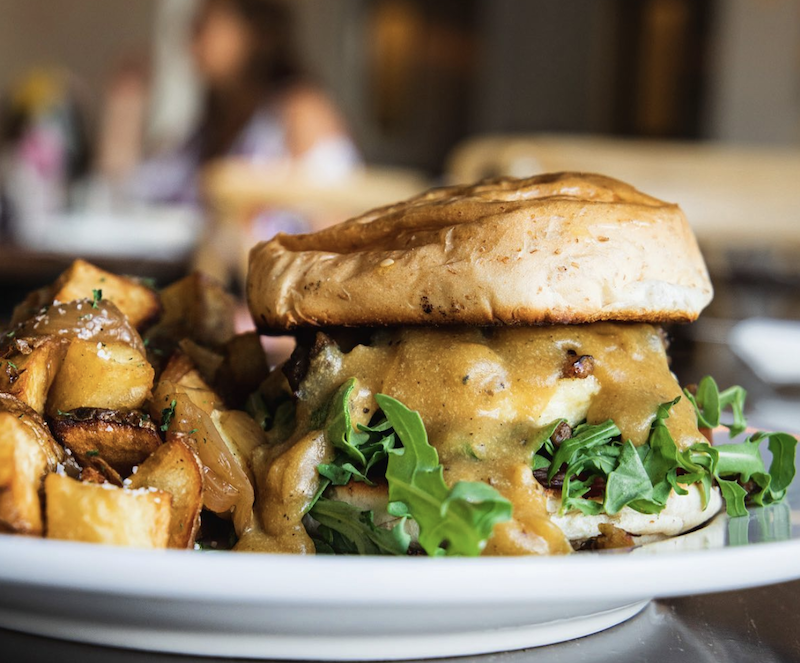 Citizen Eatery
4 Austin
The birthplace of Whole Foods Market does not lack vegan options. In fact, the selection can be a bit dizzying. Let your cravings dictate your dining destination. Citizen Eatery is known for its Texas Tumbleweed appetizer made of fried veggie noodles, and Counter Culture is famous for its to-die-for tempeh Reuben and seitan pastrami sandwiches. Yet to experience Austin at its finest, one must visit the East Austin Food Park. This completely plant-based lineup of food trucks is what makes Austin cool. From the smorgasbord of options, The Vegan Nom is not to be missed. Get the tacos and the queso—you won't be disappointed. Round out your culinary tour of the city with a stop at Rebel Cheese—a trendy vegan deli and wine shop that serves stunning artisan vegan cheese boards.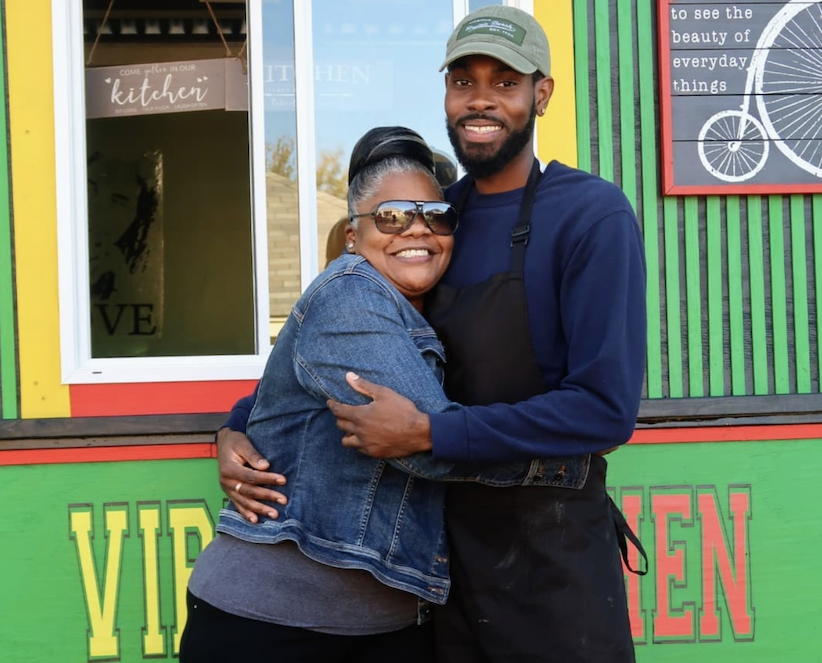 Vibez Kitchen
5 Killeen
It's not easy being a vegan restaurant in Killeen, but Vibez Kitchen has managed to pull it off, serving up a Caribbean-inspired limited menu and some killer lunch and dinner platters. Open Thursday through Saturday, the cauliflower wings and simple beans and rice are worth planning your week around.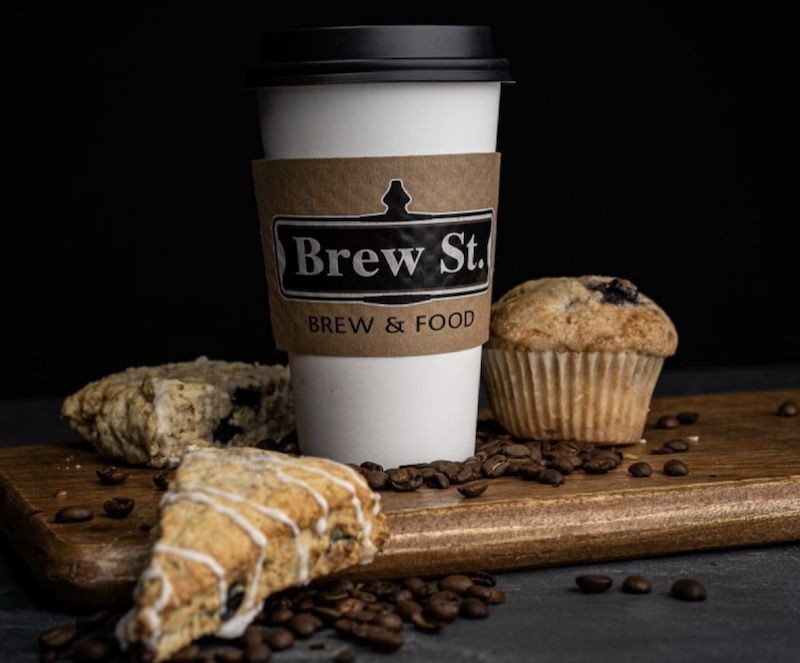 Jerry Guerrero
6 Midland
Brew St. Brew & Food is West Texas's first vegan restaurant and coffee shop, and it is thriving. Committed to top-notch, seasonal, and local ingredients, the offerings span a wide range of specialty coffee, vegan baked goods, delicious comfort food, and beer and wine. This joint also ushers in a community ethos with regular live music at night and free WiFi all day. Visit just for dinner or stay awhile and nibble on an oatmeal cream pie or scone with a strong cup of coffee.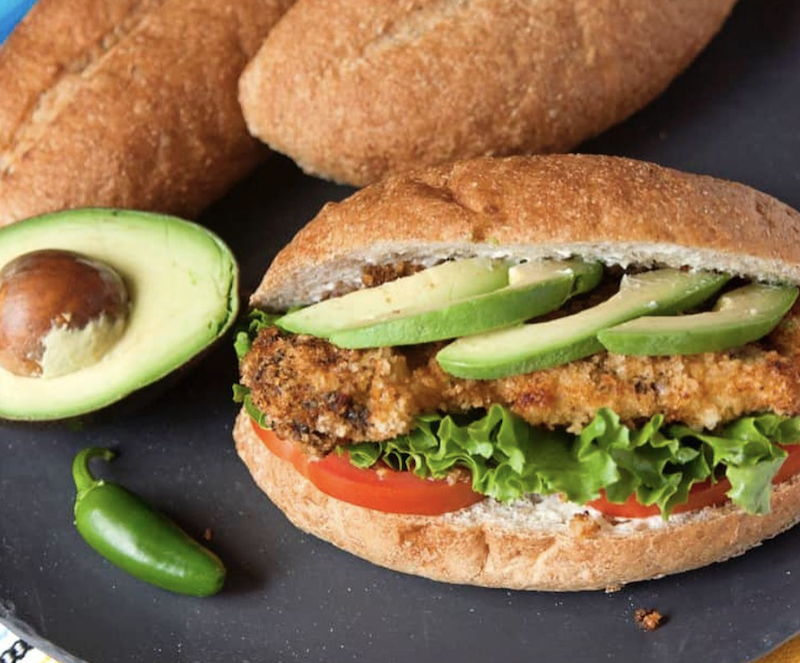 Grown Together
7 El Paso
The demand for vegan food is growing in El Paso, and so are the Sun City's plant-based restaurants. Local favorites in this border town include Grown Together for its mean Pesto Chick'n Salad, the Veggie Jackson food cart with the best "Chikn" Noodle Soup for miles, and One Grub Community—a plant-based spot that puts compassion at the forefront of its business. In lieu of a tip jar, the joint has a pay-it-forward jar. Anyone who is food insecure can take from the jar to purchase a fresh, healthy meal, thanks to the kindness of others.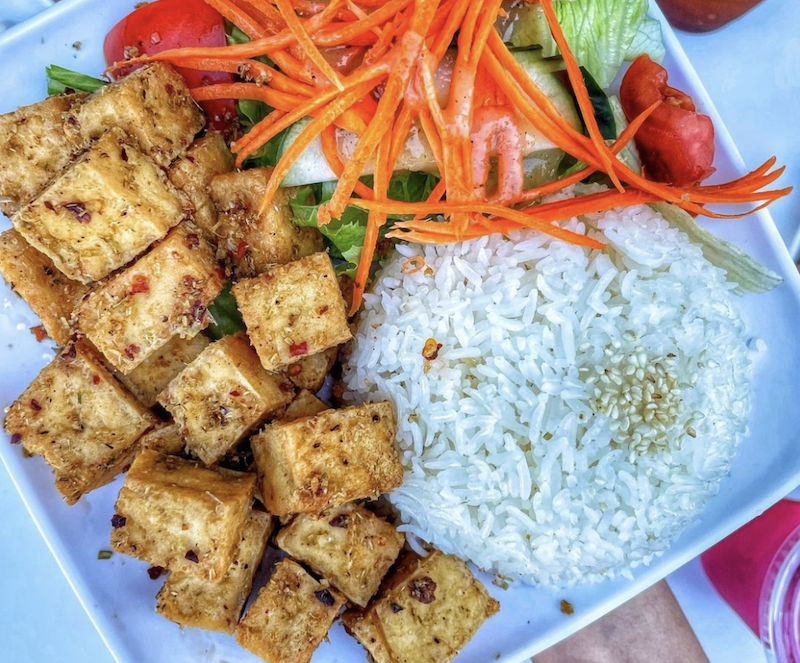 Loving Hut
8 Arlington
Just west of Dallas and east of Fort Worth, Arlington is home to a Six Flags amusement park, the AT&T football stadium, and to one of the few Loving Hut restaurants in Texas. This fast-growing vegan chain is known for international cuisine, affordable prices, and comforting dishes. The menus differ by location but often feature a mash-up of Asian-inspired soups and rice dishes alongside Americanized versions of pizza, burgers, and giant wraps. There's something for everyone here.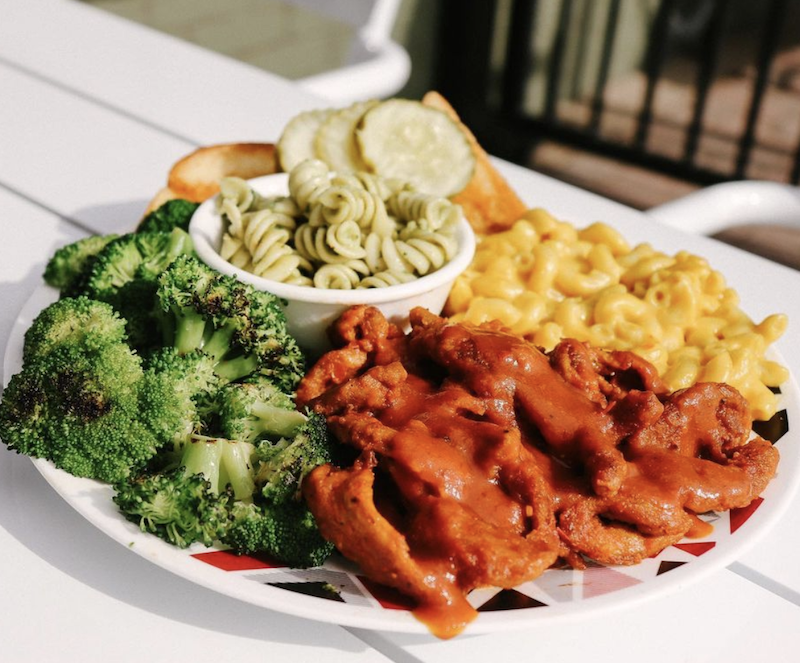 Spiral Diner
9 Dallas
Dallas is a sprawling city with a diverse culinary scene, and that includes vegan options. Start with Belse—a high-end establishment whipping up a diverse assortment of entrées including Sweet Potato Empanadas, a "Mocki" Roll (vegan sushi), and a selection of vegan-friendly draft beer. If you're in the mood for vegan chicken and waffles or a Philly cheesesteak, check out Vegan Vibrationz—the locals' cult-favorite food truck that originally started as a farmers' market pop-up. El Palote and Spiral Diner & Bakery round out the food tour. The former is a plant-based panadería and taqueria hybrid; the latter is all about classic diner food paired with over-the-top cakes and smile-inducing sundaes.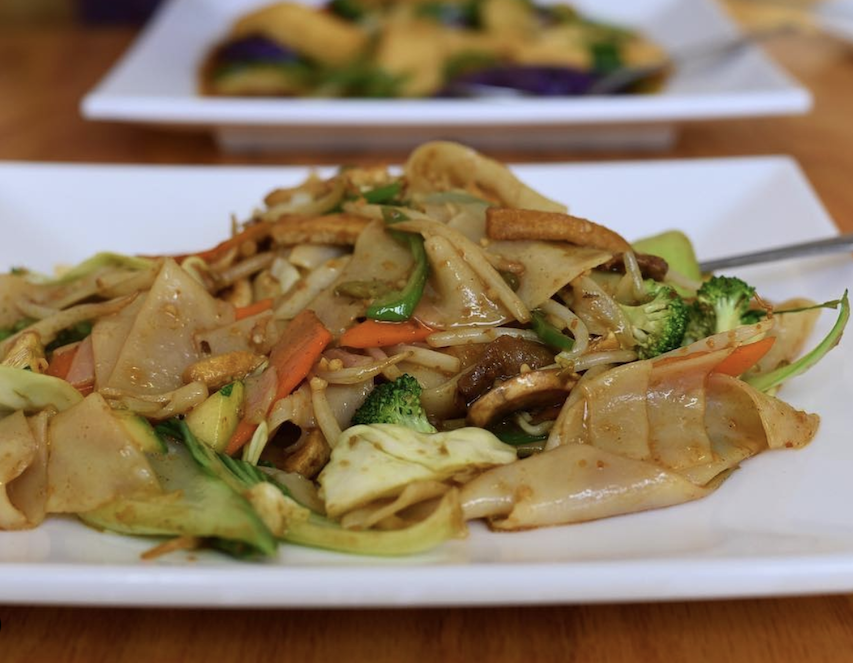 @Goodshotpk/Instagram
10 Frisco
Jeff's Vegan is worth the trip to this suburb of the greater Dallas-Fort Worth region. The family-friendly spot offers a kid's menu and a cute and cozy atmosphere. Like The Loving Hut, the kitchen straddles both American and Asian-inspired cuisine. Popular choices include the Passion Balls (crispy plant-based protein served with dipping sauce), buffalo cauliflower, and any of the rice and veggie dishes. Don't leave without a slice of the carrot cake!
For more vegan city guides, read:
The 9 Best Vegan Restaurants in Vancouver
How to Eat Vegan in Tijuana, Mexico
How to Eat Vegan in Oakland
Katya Lidsky is a writer and host of The Animal That Changed You podcast. She lives in Austin with her human and furry family as well as an endlessly rotating cast of foster dogs.