Baja California cuisine is continually growing in popularity, and it's calling many US locals south of the border. Tijuana—often called the Gateway to Mexico—is a quick escape and offers an immersive experience of this beloved cuisine. The kind people and colorful culture add to the fun, so grab your passport and bookmark these eight vegan-friendly eateries for your next outing in Tijuana.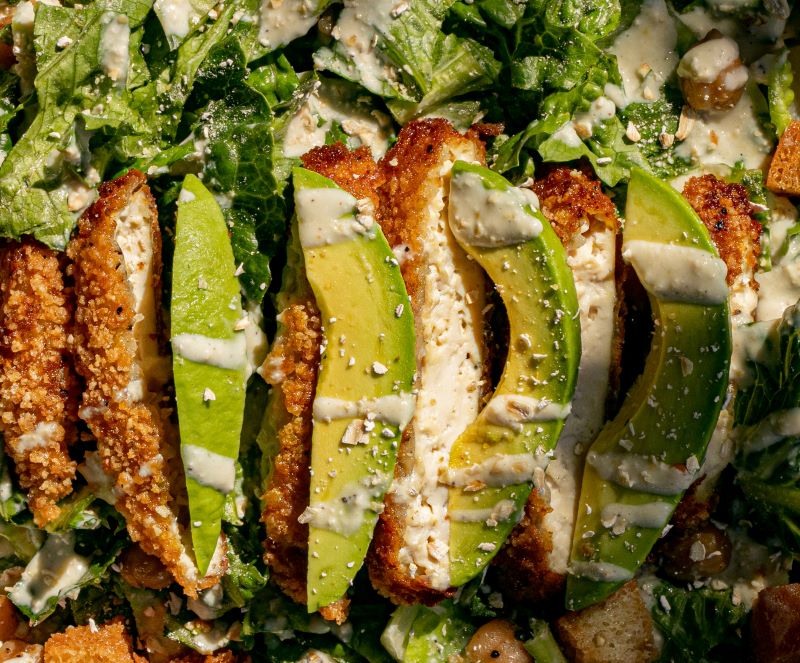 Gardeno Plant-Based Deli
1 Gardeno Plant-Based Deli
Much more than a deli, this vegan restaurant a few blocks from the affluent Chapultepec neighborhood appeals to all types of eaters. If you aren't captivated by the speakeasy bar with a secret bookshelf entrance, the appetizing meals sold in generous portions will seduce you. The Caesar salad was famously invented in Tijuana, and Gardeno is the ideal place to try a vegan version made with crispy tofu, avocado, and toasted garbanzos. The menu also features comfort foods such as the Buffalo-Ranch Crispy Chick'n Cheeseburger and the Mexicana Pizza using refried beans as a sauce and topped with jalapeños. A second location just opened at nearby Torela Corporativo, and more locations are in the works.
Find it here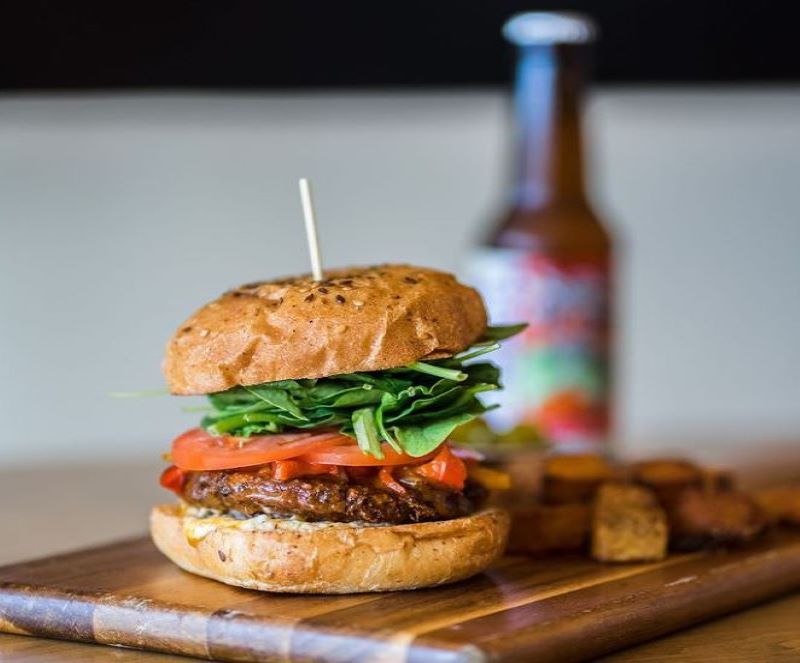 Inspiracion 9 Cocina Vegana
2 Inspiración 9 Cocina Vegana
A Tijuana treasure, this spot is located in Plaza Campestre on Boulevard Agua Caliente—one of the city's main drags. People enjoy the restaurant's cozy ambiance complemented with its mouthwatering vegan Mexican food. Local favorites include the beloved Tabla de Setas (grilled mushrooms with guacamole, beans, and tortillas) and vegan doughnuts. After polishing off your meal, explore the little Hipodromo business area nearby. The owners plan to open an all-vegan breakfast place called Egg Plant within a few months—also in Plaza Campestre.
Find it here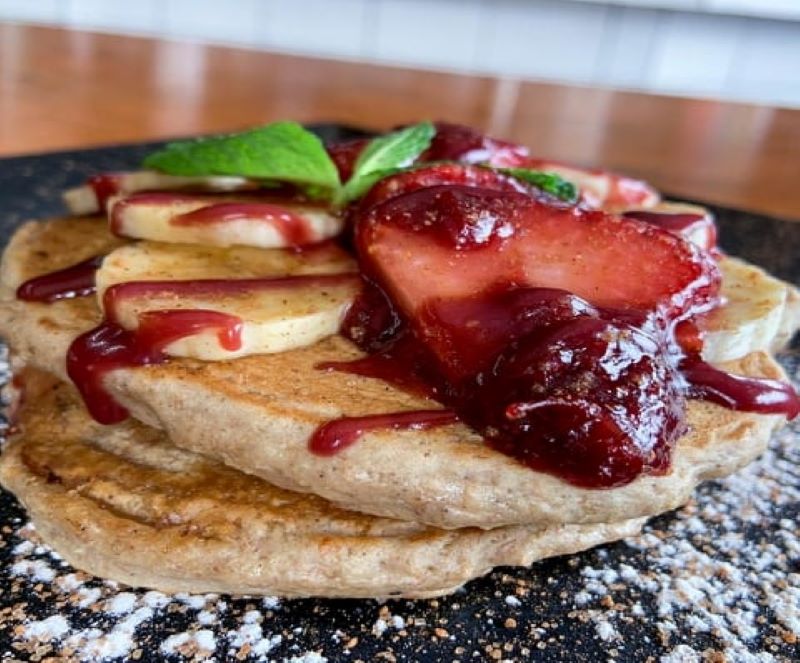 Tury's
3 Tury's
People travel from as far as Los Angeles (a three- to four-hour drive, depending on traffic) to dine at Tijuana's first fully vegan restaurant which opened downtown in 2015. Named after the owner Tury—who went through a huge dietary transformation after growing up in a family of cattle ranchers—the restaurant is known for its homestyle, Mexican-American cooking. Tury's also offers the city's biggest vegan breakfast menu. Enjoy the American-style breakfast all day which is peppered with inviting options such as amaranth pancakes with fresh strawberries and a garbanzo bean-based omelette covered in cilantro cream and almond cheese. Lunch and dinner choices range from vegan ceviche to Hawaiian veggie burgers, and customers can watch their meal being prepared thanks to the open-kitchen concept.
Find it here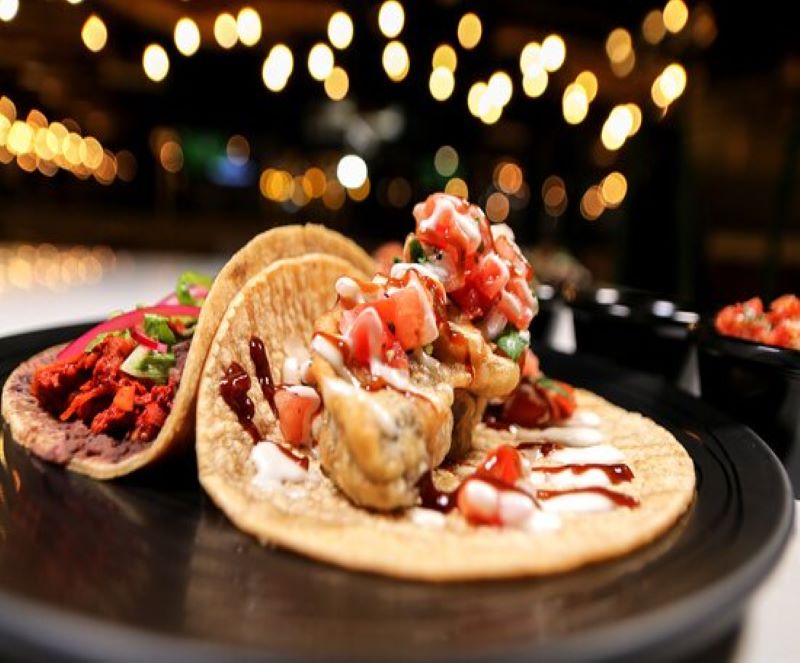 Vexican Grill
4 Vexican Grill
If you're on a quick day trip, try Vexican Grill in The Park—an upscale atrium-style food court. This newer eatery next to the Quartz Hotel in Zona Rio offers all-vegan Mexican delights. The chefs use local and fresh ingredients to create alluring dishes such as asada (beef) or adobada (pork) tacos. Also wonderful are the enchiladas filled with vegan chicken, almond cream, and avocado. A kids' menu offers quesadillas and other familiar favorites for the little ones.
Find it here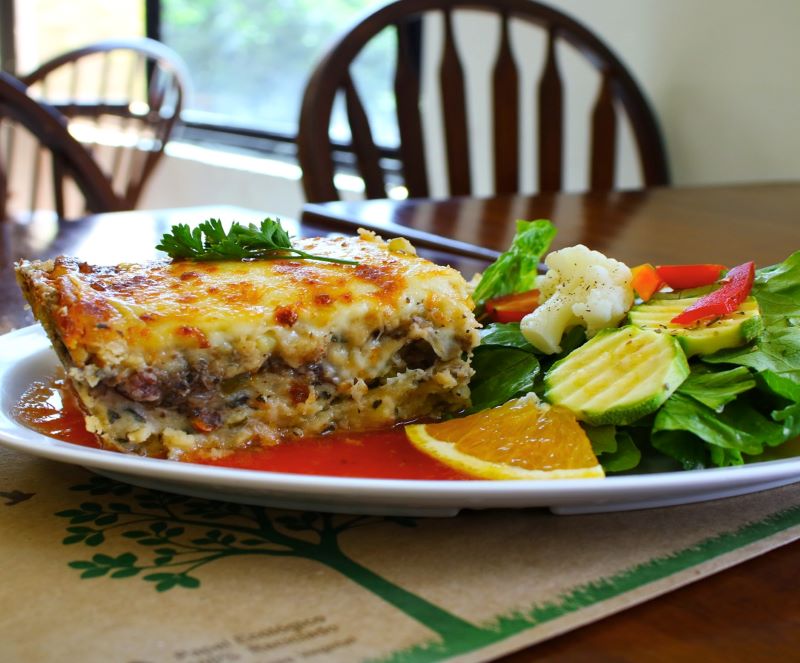 La Flor de la Vida
5 La Flor de la Vida
This large vegetarian restaurant in the Zona Rio area has nourished health-conscious folks since 2012. Each daily menu (typically Mexican cuisine) includes a soup, salad, entrée, two sides, a drink, and dessert—always with vegan, gluten-free, and sugar-free options. The store downstairs sells homemade vegan treats from cookies to conchas and other packaged items such as dairy-free cheeses and seasonings. Eaters at La Flor de la Vida can take a short walk to Mercado Hidalgo to buy produce, herbal teas, and beyond. Also close is the sphere-shaped Centro Cultural Tijuana (CECUT)—a worthwhile stop for special events and an IMAX theatre.
Find it here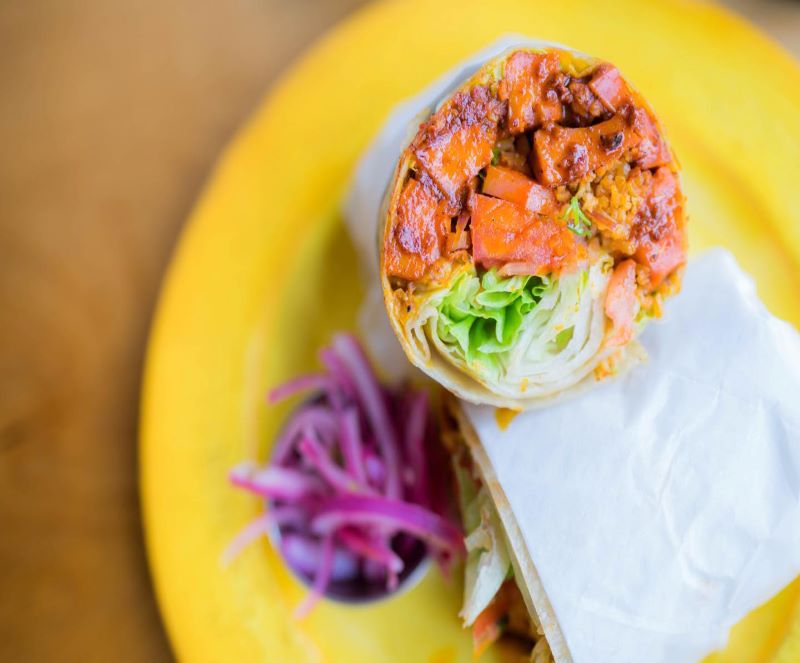 La Taqueria Vegiee
6 La Taqueria Vegiee
Yep, that is how this business spells "veggie." This all-vegan restaurant is a Tijuana favorite and is owned by the same folks who run Inspiración 9. Diners will find an expanded Mexican street food menu at the latest location on Avenida Rio Bravo, close to the cute Colonia Madero (known as "La Cacho") neighborhood. The adobada is made of marinated wheat that stands in for pork, and customers can get this succulent, vegan meaty filling stuffed into hearty burritos, tantalizing tacos, and other satisfying plates.
Find it here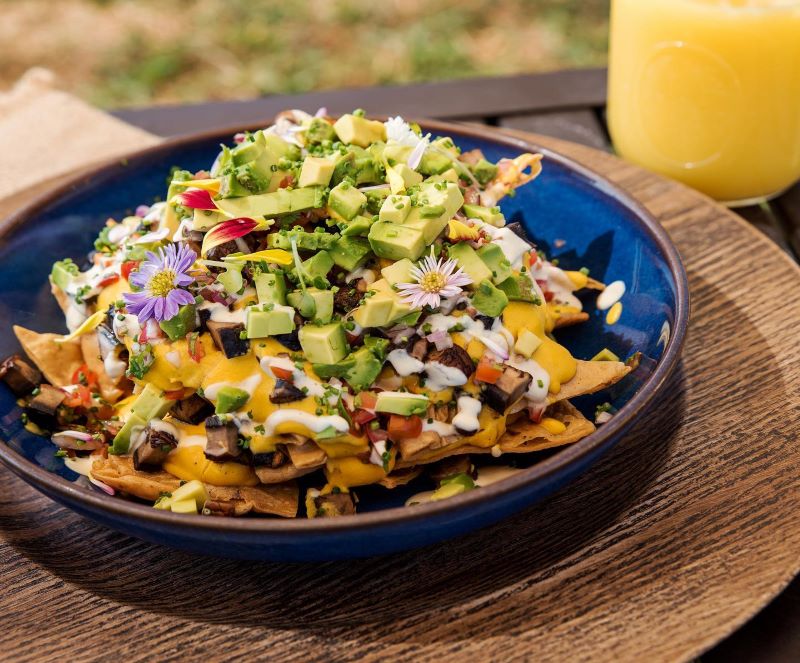 Alma Verde
7 Alma Verde
Alma Verde's omnivorous menu has a vegan section featuring craveable options like lemon-poppyseed pancakes, cold-pressed juices, and nachos loaded with cashew cheese and roasted portabellos. The two locations of this modern restaurant are located in the charming, pedestrian-friendly areas of La Cacho and Hipodromo. There's also an Alma Verde booth in The Park in Zona Rio, and don't miss the vegan ice cream, brownies, or other eats at AV Rush in Chapultepec. Expect another Alma Verde restaurant soon in the lively Playas de Tijuana area.
Find it here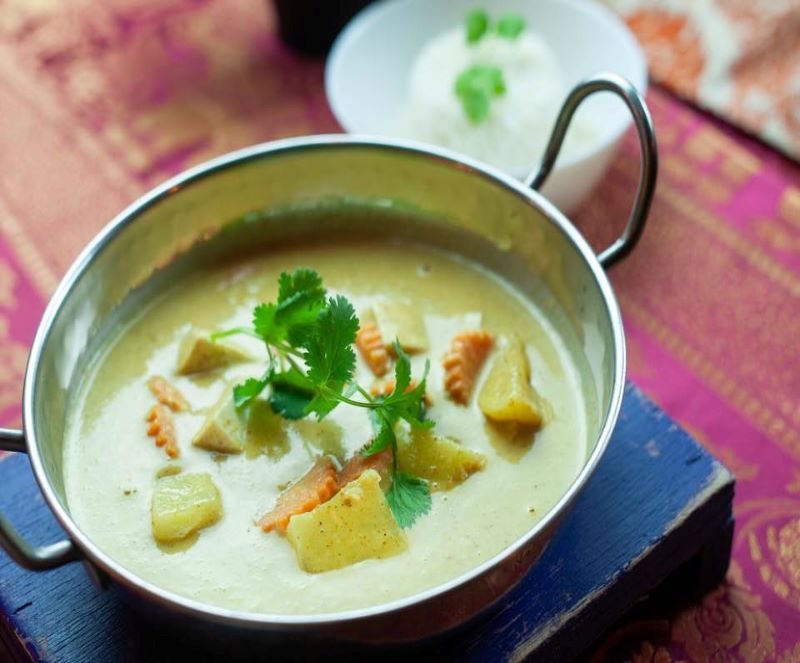 Katai Cocina Tailandesa
8 Katai Cocina Tailandesa
If you're craving something other than Mexican cuisine, head to Katai Cocina Tailandesa for exceptional Thai food—an omnivorous kitchen with a stellar vegan selection. The chef went all the way to the jungles of Thailand to study the local cuisine and created a separate plant-based menu so that vegans wouldn't miss out on the intoxicating flavors of this cultural cuisine. Delight in the yellow curry, Pad Thai, papaya salad, Tom Kha coconut soup, and other traditional Thai dishes made with vegan protein options. Katai Cocina is planted on Boulevard Cuauhtemoc Sur, not far from La Cacho.
Find it here
Can't travel? Get a taste of Mexico with these vegan recipes:
Vegan Pozole
Seared Sweet Potato Flautas
Vegan Cinnamon Sugar Churros with Dark Chocolate Sauce
Paige Newman, a writer who loves Mexico and global travels, has been a vegan for 30 years (after being a vegetarian for years prior).