Stepping onto an animal sanctuary can feel like entering a wonderland where violence ceases to exist. The happy and peaceful animals, beautiful settings, and camaraderie of fellow animal-lovers can be as therapeutic for visitors as for the rescued residents. The coronavirus pandemic has made visiting most farm animal sanctuaries impossible, but gorgeous photography books about their furry and feathered residents let you hang out with goats, cows, chickens, and pigs without getting up from the safety and convenience of your couch.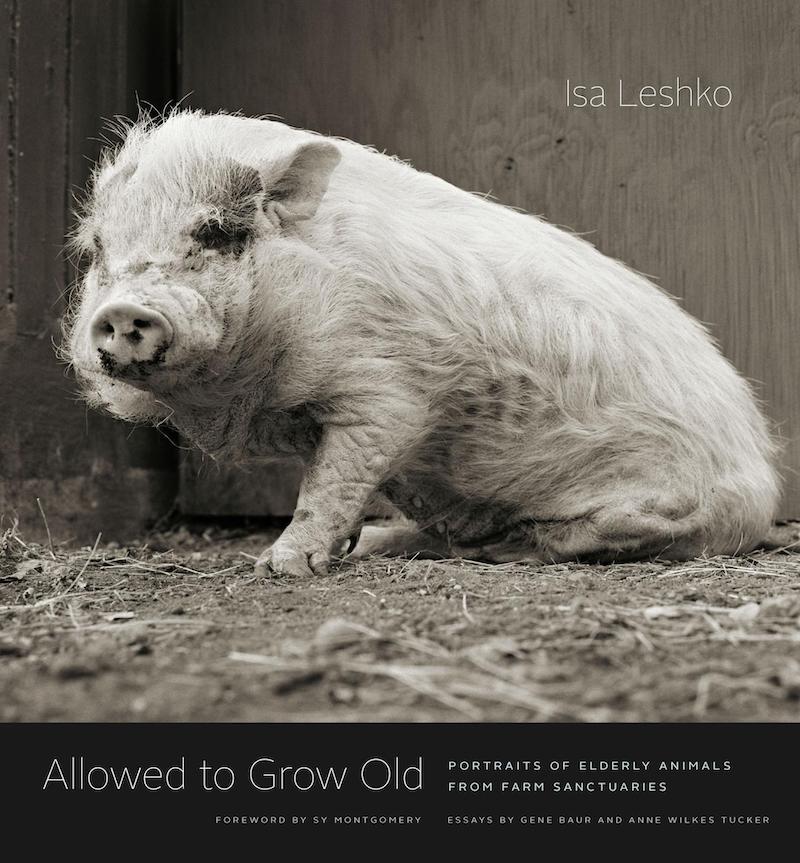 1. Allowed to Grow Old by Isa Leshko
It's easy to take it for granted that growing old is a part of life. But the vast majority of farm animals lose their lives before their first birthday. They will never know old age. In photographer Isa Leshko's gorgeous and moving book Allowed to Grow Old: Portraits of Elderly Animals From Farm Sanctuaries (The University of Chicago Press), she beautifully captures farmed animals who have been rescued by sanctuaries, and (unlike their relatives on farms) may now grow old. The book's stunning black and white images include portraits of Abe, a 21-year-old goat living happily at Harvest Home Sanctuary; Ash, a turkey who survived a factory farm to spend her senior years relaxing at Farm Sanctuary; and Bessie, a dairy cow saved while on her way to the slaughterhouse, who has grown to the ripe old age of 20 while living peacefully at Pasado's Safe Haven.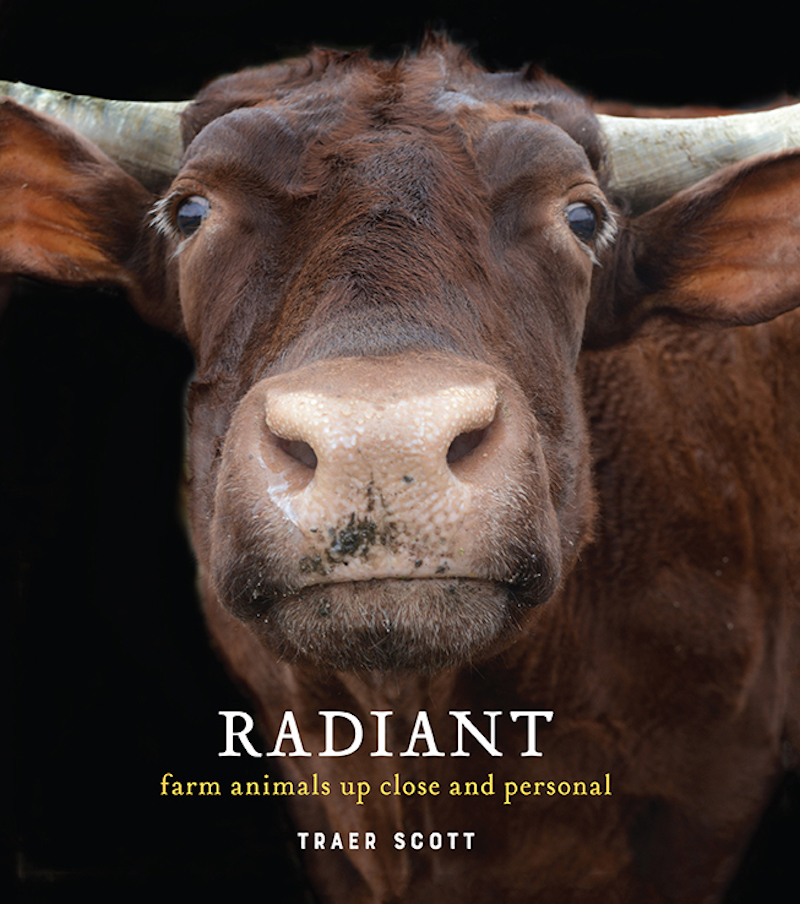 2. Radiant by Traer Scott
Photographer Traer Scott has long been renowned for her portraits of animals that capture both their unique personalities and their beauty. In Radiant: Farm Animals Up Close and Personal (Princeton Architectural Press), Scott celebrates farmed animals who have been saved from lives in servitude and are instead living happily in the care of people who see them as friends, not food. These captivating up-close color portraits put us just inches away from our animal friends, showing us every detail of their beautiful faces, and letting viewers into their emotional worlds. Radiant allows readers to practically feel Wyatt's cow breath on their faces, rub snouts with pig Ben David, and touch majestic turkey Henri's delicate grey feathers. To create the book, Scott visited sanctuaries such as Winslow Farm Sanctuary, West Place Animal Sanctuary, and Woodstock Animal Sanctuary.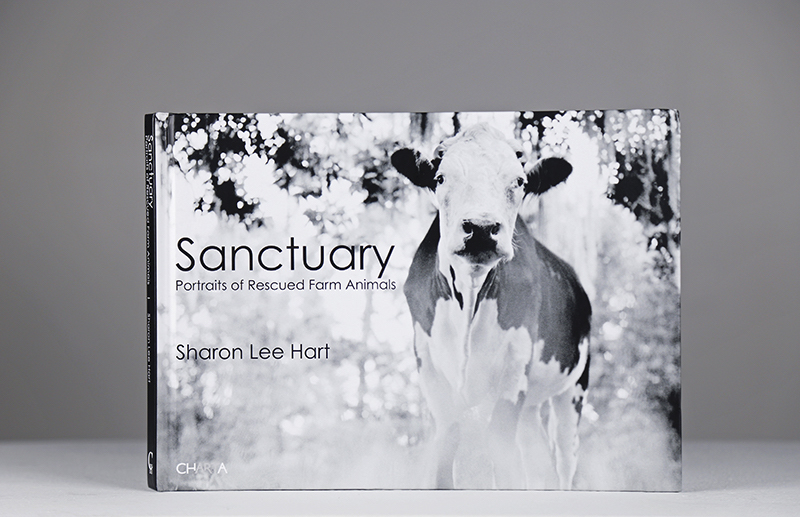 3. Sanctuary by Sharon Lee Hart
In Jeffrey Moussaieff Masson's foreword to Sharon Lee Hart's delightful photography book Sanctuary: Portraits of Rescued Farm Animals, he suggests animals are likely the emotional superiors to humans. "Dogs are more friendly; cats more contented; birds more gregarious … and so on," he says. Hart's beautiful black and white photography of rescued farm animals living on sanctuaries lets us see these deep emotions for ourselves. Duncan, a goat from Safe Haven Farm Sanctuary, cocks his head to the side with a bright-eyed smirk. Russell, a rooster from Poplar Spring Animal Sanctuary, looks into the distance with an intense gaze. Each emotional portrait is accompanied by a handwritten note about the animal portrayed, penned by a carer from the sanctuary where they live.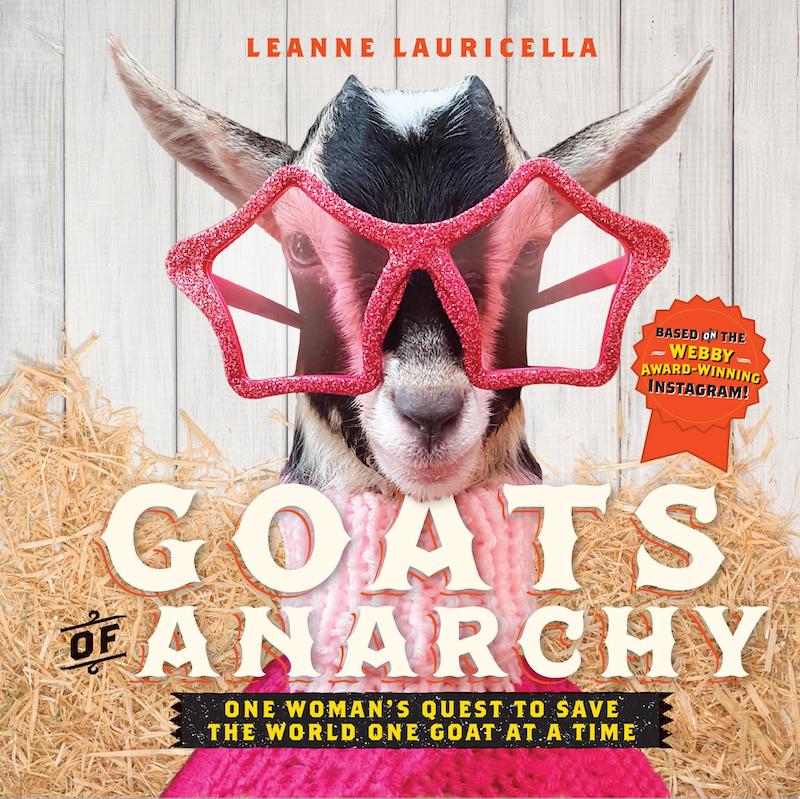 4. Goats of Anarchy by Leanne Lauricella
Goats of Anarchy—a sanctuary in New Jersey devoted to baby goats with special needs—developed a massive Instagram following by filling feeds with images of their ridiculously cute residents. The book Goats of Anarchy: A Woman's Quest to Save the World One Goat at a Time by founder Leanne Lauricella invites us to fully experience the love-fest that is Goats of Anarchy while sitting comfortably in our living rooms. Featuring delightful color photos of the goats—with a few other furry residents—the book offers the experience of meeting these adorable celebrities in person as they relax with their friends. Flip through to see sweet Otto nibble on an autumn flower, Miles snuggle with his pal Angel, and three-legged Lyla stand proudly atop a big rock.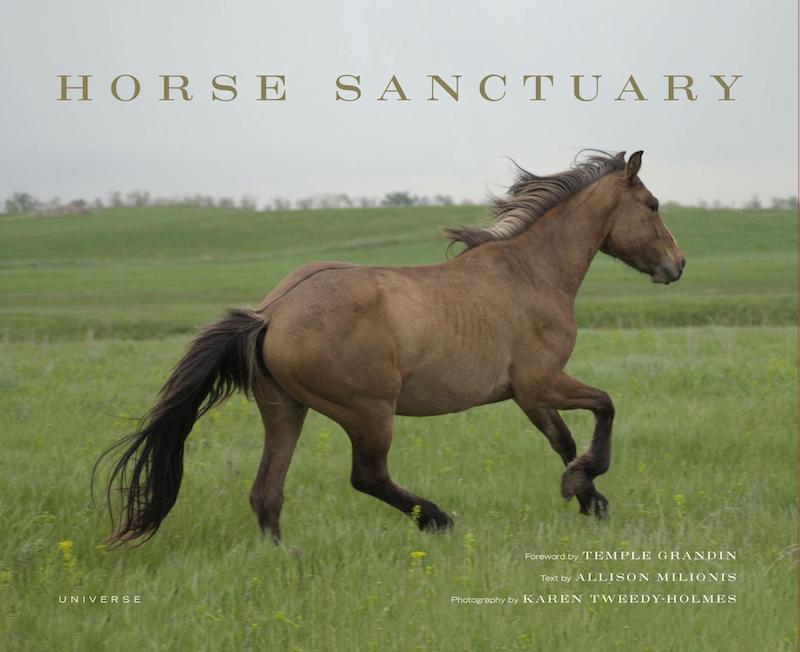 5. Horse Sanctuary by Allison Milionis and Karen Tweedy-Holmes
Horses may not be the first animals we think of when we think of animal agriculture, but according to the ASPCA, 60,000 American horses are slaughtered abroad each year for human consumption. "Like all animals in close relationships with humans, horses are vulnerable to our greed, cruelty, and ignorance," writes author Allison Milionis. Whether they were saved from auctions or the racing industry, sanctuaries provide these equines a peaceful life of freedom instead of the tragic end they would have otherwise met. The gorgeous book tours us through more than a dozen sanctuaries with breathtaking images of rescued horses galloping, nuzzling, snuggling, and grazing as they enjoy their freedom.
Maya Gottfried is the author of books for children and adults, including Our Farm: By the Animals of Farm Sanctuary and Vegan Love: Dating and Partnering for the Cruelty-Free Gal.
Photo credits:
1. Isa Leshko. From Allowed to Grow Old, published by The University of Chicago Press
2. Copyright Traer Scott. From Radiant, published by Princeton Architectural Press
3. Photo credit: Copyright Sharon Lee Hart. From Sanctuary, published by Charta
4. Photo credit: Copyright Leanne Lauricella. From Goats of Anarchy, published by Quarto
5. Copyright Karen Tweedy-Holmes. From Horse Sanctuary, published by Universe