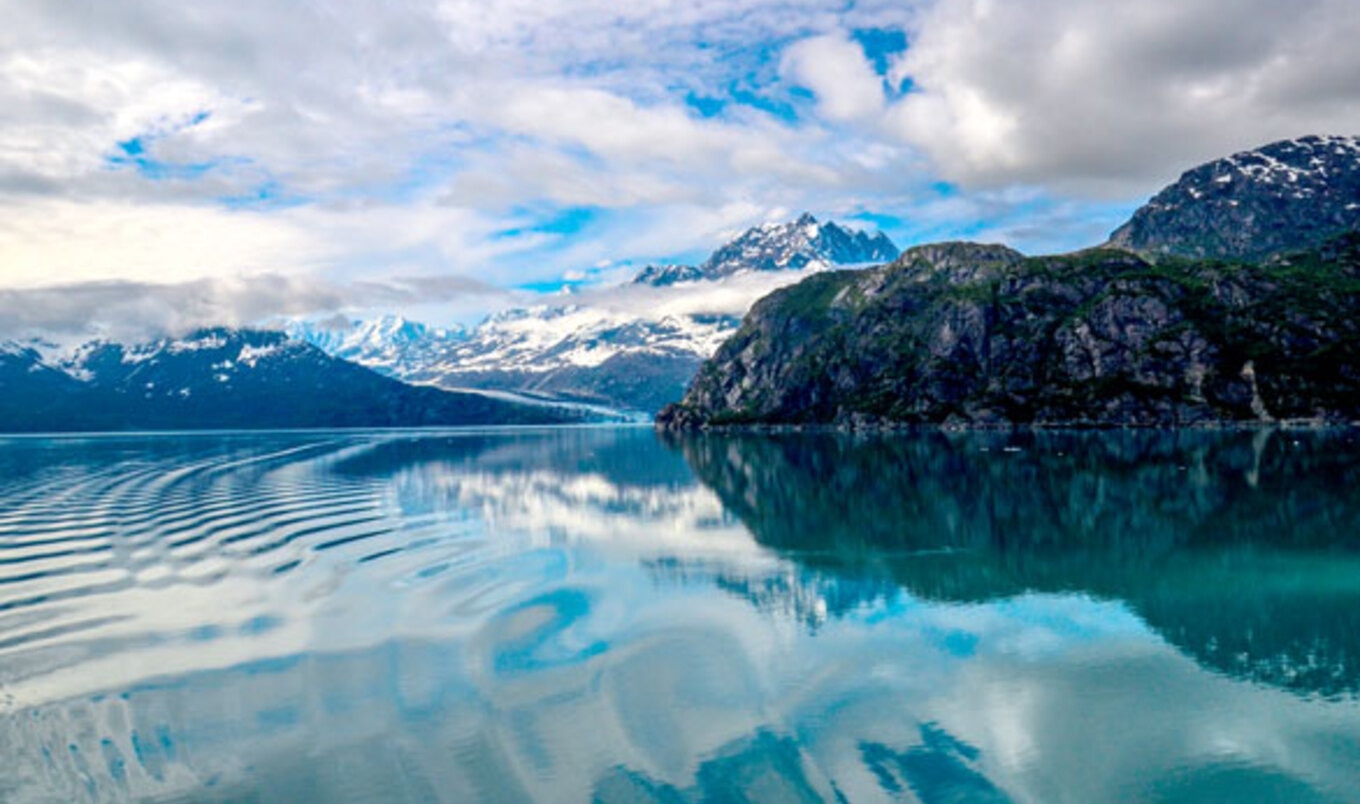 With a few helpful suggestions, you can bask in the beauty that is Alaska while keeping your veganism fully in-tact.
February 15, 2016
---
Alaska is one of the most breathtaking places on the planet. Measuring two-and-a-half times the size of Texas, the 49th state features seemingly endless natural beauty in the forms of mountains, glaciers, and wildlife. Such a vast land (with a coastline often accessible only via cruise ships) might sound like a place where veg food options are as sparse as the population, but this isn't the case. In fact, there's plenty for vegans to enjoy while basking in Alaska's beauty, as my wife and I discovered on our Holland America Alaskan cruise. Our itinerary included a seven-day sail up the inside passage of Alaska with stops in Ketchikan, Juneau, and Skagway, followed by three days in Denali National Park. Based on our experience, here are five tips to make the most of your Alaskan cruise.
 
1. Come hungry
The vegan options on Holland America's vegetarian menu include soups and salads, pad Thai, vegetable jambalaya, sushi rolls, and a grilled vegetable and tofu kabob, allowing veg passengers to try something different each night. The menu has to be requested, however, and orders must be made 24 hours in advance. Breakfast options range from oatmeal and fresh fruit to assorted cereals with soy milk, all of which are standard on the major cruise lines.
 
2. Eat like a local
The first stop of many Alaskan cruises is Ketchikan, a small fishing town known for receiving more than 150 inches of rainfall annually. Among the touristy jewelry stores and souvenir shops is Rain Country Nutrition, a good place to stock up on provisions such as chips and vegan chocolate chip cookies. Also, at each port there are street vendors and shops selling freshly made kettle corn, another good snack to take back to the ship for late-night noshing.
 
In Juneau, a 10-minute walk from the main tourist area is Sandpiper Café, where two vegan dishes—a tofu scramble and pecan French toast—are on the menu. In Skagway, approximately a half-mile walk from port, is Starfire, a mostly Thai restaurant offering vegan and gluten-free options, featuring a delicious pad Thai cashew with tofu. A few miles outside of Denali is a small strip of restaurants, including a few with excellent vegan options. The Black Bear Coffee House offers vegan cookies, scones, and the delicious "Vegan Dream," a bagel topped with hummus, spinach, tomato, and onion. Also nearby is Prospector's Pizzeria and Alehouse, where hungry Denali explorers can partake in local brews and the option of four vegan pizzas topped with Daiya cheese and plant-based chicken, sausage, and pepperoni from Beyond Meat.
 
3. Bring your camera
When visiting Alaska, packing a camera is arguably more important than underwear or a toothbrush because the scenery can make an amateur photographer look like a seasoned pro. For starters, the White Pass and Yukon Route railway is a must-see excursion out of Skagway. Built at the turn of the 20th century during the Klondike Gold Rush, the train weaves through mountains with amazing views of gorges, waterfalls, and glaciers. Furthermore, any visitor to Alaska should make the journey north to the six million-acre Denali National Park (many lines offer trips as an extension of the cruise). The park's namesake mountain is North America's tallest peak at 20,310 feet, though only 30 percent of visitors are lucky enough to see the peak due to cloud cover. A tour on the park's lone road covers 92 miles each way and takes 13 hours, but it's worth every minute to see caribou, moose, grizzly bear roam their natural habitat.
 
4. Bring your walking shoes
In Ketchikan, historic Creek Street (which served as the town's Red Light District in the early 1900s) is a short walk from the dock. The boardwalk sits above Ketchikan Creek—where salmon can be seen swimming upstream to spawn—and also passes a number of curio shops and Dolly's House Museum, a former brothel dedicated to the town's most well-known madam. A 20-minute bus ride from Juneau is Mendenhall Glacier, a popular destination featuring the mile-and-a-half-long East Glacier trail that ends at the base of Nugget Falls with picturesque views of Mendenhall Glacier's blue ice. Feel the energy of the 300-foot waterfall crashing into the turquoise waters of Mendenhall Lake while the cool mist hits your face, or for some solitude and a great workout near Denali, the Sugarloaf Mountain Trail is a well-marked, strenuous, six-mile hike. Those who make it to the top are rewarded with fields of wildflowers and incredible views of the vast tundra, Nenana River, and surrounding mountain peaks. The trailhead is in the parking lot of the Grande Denali Lodge.
 
5. Get spiritual
While there is cell service in the port towns and even some areas near Denali, Alaska is a great place to connect with nature. Spending time among the mountains and glaciers allows visitors to enrich their souls. In Glacier Bay, you're surrounded by mountain peaks formed millions of years ago, and visitors can witness ice that fell as snow 200 years ago calving from the glaciers and falling into the sea. As the famous environmentalist John Muir wrote, "Wilderness is a necessity … there must be places for human beings to satisfy their souls. Food and drink is not all."
 
When not traveling, Eric Vickrey works as a physician assistant and resides in Seattle, WA with his wife, two pugs, and cat.
Photo courtesy of Eric Vickrey.